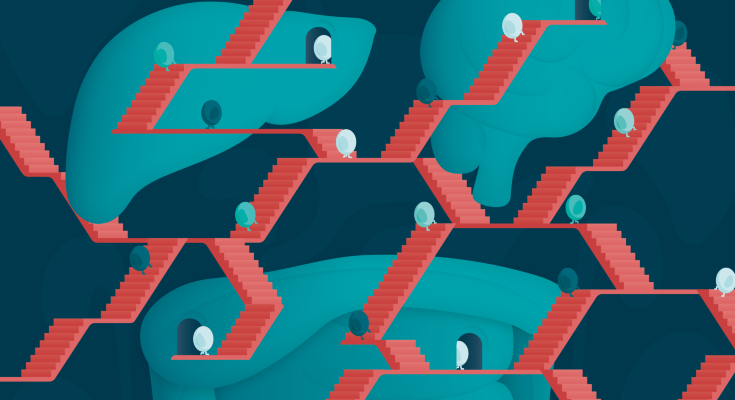 Sebastian Zundler

Claudia Günther

Markus F. Neurath
Featured
There are limited available treatment options for the management of abdominal pain in irritable bowel syndrome (IBS). This Review provides an overview of the gastrointestinal endocannabinoid system and its potential as a therapeutic target for the treatment of pain in IBS.

Stuart M. Brierley

Beverley Greenwood-Van Meerveld

Jan Tack

Global alcohol consumption has increased in the past two decades and is projected to increase further. In this Review, Loomba and colleagues discuss the global epidemiology of alcohol-associated cirrhosis and hepatocellular carcinoma, including risk factors, trends and projections.

Daniel Q. Huang

Philippe Mathurin

Rohit Loomba
Stuart M. Brierley

Beverley Greenwood-Van Meerveld

Jan Tack

Ulrich Beuers

Frank Wolters

Ronald P. J. Oude Elferink

Daniel Q. Huang

Philippe Mathurin

Rohit Loomba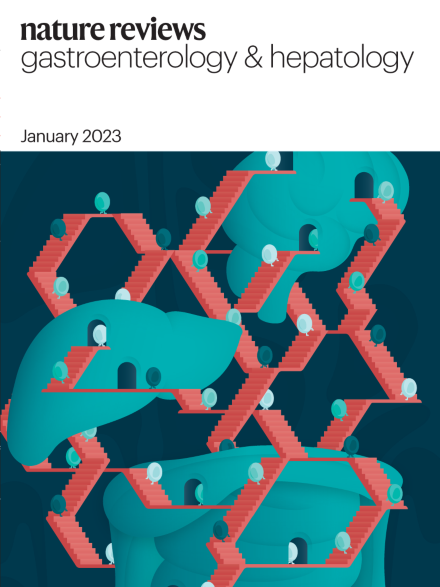 Announcements
Leading experts describe their key advances of the year. Topics covered include: IBD; liver cancer; enteric nervous system; viral hepatitis; liver fibrosis; gut mycobiota; colorectal cancer.

FREE ACCESS - This Collection covers the COVID-19 pandemic and its implications for patients with gastrointestinal and liver diseases.

Follow us for news about the journal and the latest updates from the gastroenterology and hepatology field.
A careful integration of the effectiveness and safety of the therapies for inflammatory bowel disease, considering patients' disease risks, treatment complications and preferences, is warranted to inform the positioning of therapies in clinical practice. Precision medicine might help choose the best option for an individual patient.

The feasibility of long-term organ preservation ex vivo has been reported for the first time with proof of concept in human transplantation. Here, we discuss the possible applications of this novel technology in the clinical setting.

Dilmurodjon Eshmuminov

Pierre-Alain Clavien

A new report from the World Health Organization has evaluated the risks of dietary exposure to nanoplastic and microplastic particles (NMPs) to human health. Although challenges in the detection of NMPs in food and beverages remain, it is clear that humans are being exposed. Presently, no convincing evidence of adverse health effects are found, but major knowledge gaps remain.

Luc J. W. van der Laan

Thijs Bosker

Willie J. G. M. Peijnenburg

The European Medicines Agency safety committee has revisited the label and recommended the use of Janus kinase inhibitors in patients with certain risk factors only if no suitable treatment alternatives are available. Although regulatory decisions are key to place therapeutic options based on safety, broad restrictions might lead to unintended consequences without an individualized benefit–risk evaluation.

Silvio Danese

Virginia Solitano

Laurent Peyrin-Biroulet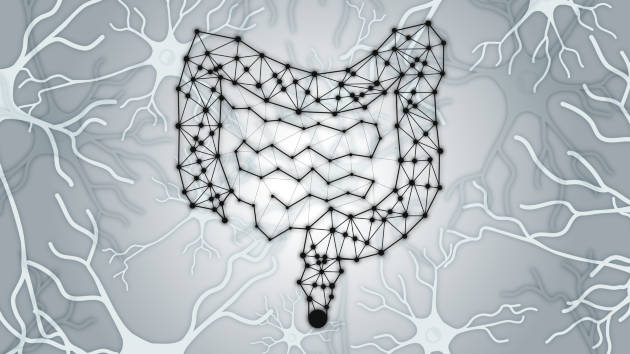 In this article series by Nature Reviews Gastroenterology & Hepatology, basic, translational and clinical topics in neurogastroenterology are explored.