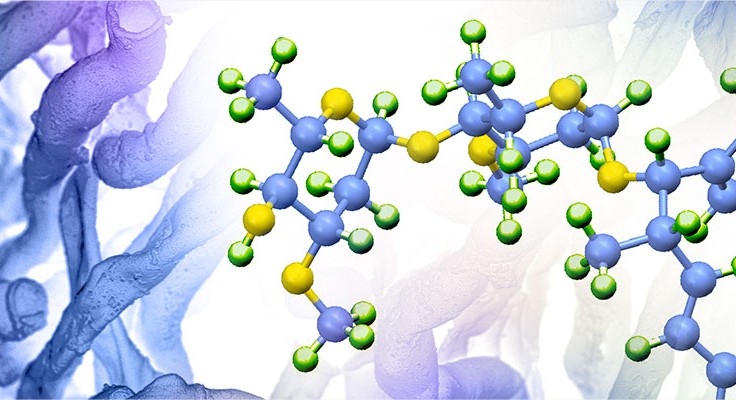 An International Journal Devoted to Research on Bioactive Microbial Products
Tomoyuki Kimura

Maya Umekita

Masayuki Igarashi

Enjuro Harunari

Shunsuke Mae

Yasuhiro Igarashi

Mona-K. Bill

Yolanda Kleiner

Sören M. M. Schuler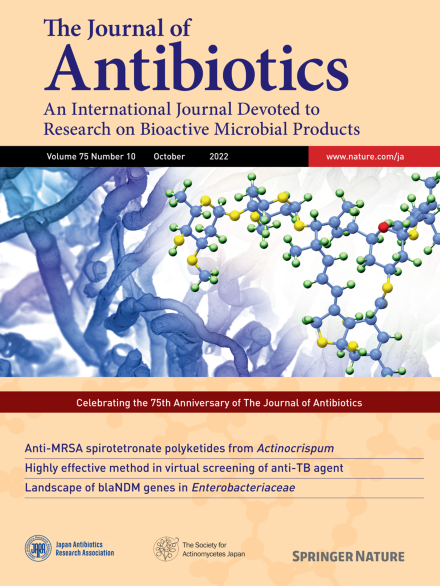 Announcements
Suertides A–C: selective antibacterial cyclic hexapeptides from Amycolatopsis sp. MST-135876v3

A novel aureothin diepoxide derivative from Streptomyces sp. NIIST-D31 strain

In vitro activity and adaptation strategies of eravacycline in clinical Enterococcus faecium isolates from China

The October 2021 special issue of The Journal of Antibiotics "Approach toward molecular targeted therapy for cancer using microbial products" focuses on microbial secondary metabolites targeting molecules or signal transduction systems related to cancer development. We would like to thank Profs. Masaya Imoto and Manabu Kawada, the coordinators of this special issue.

The October 2020 special issue of The Journal of Antibiotics "Secondary Metabolites from Mushrooms" focuses on the compounds produced by mushrooms or cultured mycelia of mushrooms. We are extremely grateful to all the researchers for their diligence in contributing their work during the unprecedented time of the coronavirus pandemic. Coordinators: Profs. Timm Anke and Kazuro Shiomi.
Shoko Kimata

Takuya Matsuda

Yoichi Hayakawa

Chang Liu

Hideki Yamamura

Yasuhiro Igarashi

Enjuro Harunari

Nodoka Yago

Yasuhiro Igarashi

Yao Xiao

Min Chen

Bing-Huo Zhang

Mahmoud Saad Abdel-Halim

Momen Askoura

Amira M. El-Ganiny

Peilei Guo

Qiangfu Hu

Qingyuan Zhao

Selena Chiu

Anna M. Hancock

Mark P. Brynildsen

Dhruba Jyoti Sarkar

Debasmita Mohanty

Basanta Kumar Das