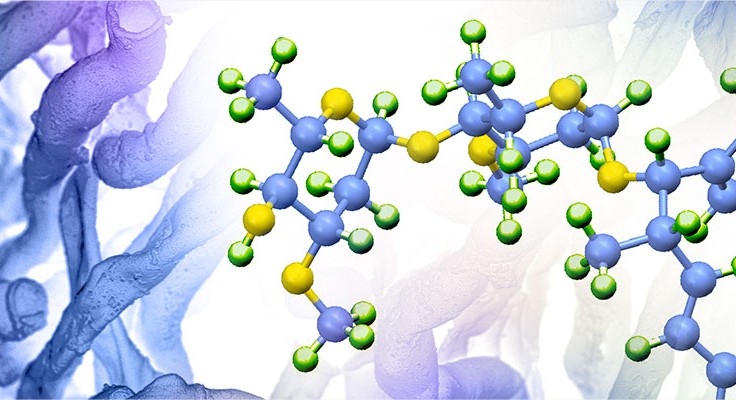 An International Journal Devoted to Research on Bioactive Microbial Products
Chang Liu

Hideki Yamamura

Yasuhiro Igarashi

Yao Xiao

Min Chen

Bing-Huo Zhang

Hiroaki Ikeda

Misato Kawami

Hideaki Kakeya

Mahmoud Saad Abdel-Halim

Momen Askoura

Amira M. El-Ganiny

Enjuro Harunari

Nodoka Yago

Yasuhiro Igarashi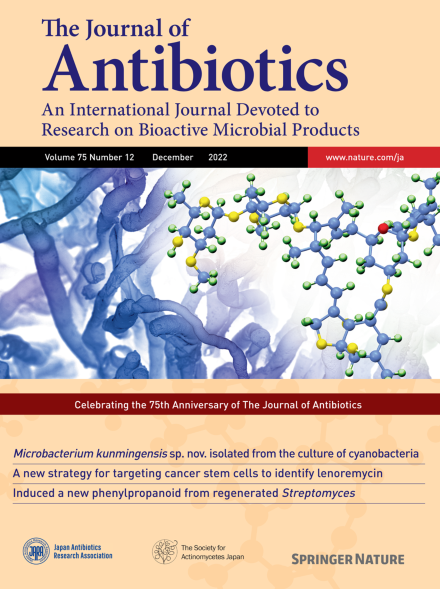 Announcements
Microbacterium kunmingensis sp. nov., an attached bacterium of Microcystis aeruginosa

Identification of the polyether ionophore lenoremycin through a new screening strategy for targeting cancer stem cells

Induced production of a new antioxidant phenylpropanoid from Streptomyces sp. by protoplast formation/regeneration

The October 2021 special issue of The Journal of Antibiotics "Approach toward molecular targeted therapy for cancer using microbial products" focuses on microbial secondary metabolites targeting molecules or signal transduction systems related to cancer development. We would like to thank Profs. Masaya Imoto and Manabu Kawada, the coordinators of this special issue.

The October 2020 special issue of The Journal of Antibiotics "Secondary Metabolites from Mushrooms" focuses on the compounds produced by mushrooms or cultured mycelia of mushrooms. We are extremely grateful to all the researchers for their diligence in contributing their work during the unprecedented time of the coronavirus pandemic. Coordinators: Profs. Timm Anke and Kazuro Shiomi.
Akiho Yagi

Yuga Yamaguchi

Ryuji Uchida

Enjuro Harunari

Haruka Doyo

Yasuhiro Igarashi

Taro Ozaki

Atsushi Minami

Hideaki Oikawa

Dae-Cheol Choi

Dae-Won Ki

Bong-Sik Yun

Yue Ma

Yi-Rong Wang

Ying-Qian Liu

Linli Li

Miaoqing Zhang

Linzhuan Wu