Abstract
Abiotic hydrocarbons and carboxylic acids are known to be formed on Earth, notably during the hydrothermal alteration of mantle rocks. Although the abiotic formation of amino acids has been predicted both from experimental studies and thermodynamic calculations, its occurrence has not been demonstrated in terrestrial settings. Here, using a multimodal approach that combines high-resolution imaging techniques, we obtain evidence for the occurrence of aromatic amino acids formed abiotically and subsequently preserved at depth beneath the Atlantis Massif (Mid-Atlantic Ridge). These aromatic amino acids may have been formed through Friedel–Crafts reactions catalysed by an iron-rich saponite clay during a late alteration stage of the massif serpentinites. Demonstrating the potential of fluid-rock interactions in the oceanic lithosphere to generate amino acids abiotically gives credence to the hydrothermal theory for the origin of life, and may shed light on ancient metabolisms and the functioning of the present-day deep biosphere.
Relevant articles
Open Access articles citing this article.
F. Westall

,

D. Höning

…

C. Wilson

Space Science Reviews Open Access 22 February 2023

Muriel Andreani

,

Gilles Montagnac

…

Bénédicte Ménez

Nature Communications Open Access 21 January 2023

Jon Lima-Zaloumis

,

Anna Neubeck

…

Tomas Edvinsson

Communications Earth & Environment Open Access 07 October 2022
Access options
Access Nature and 54 other Nature Portfolio journals
Get Nature+, our best-value online-access subscription
$29.99 / 30 days
cancel any time
Subscribe to this journal
Receive 51 print issues and online access
$199.00 per year
only $3.90 per issue
Rent or buy this article
Prices vary by article type
from$1.95
to$39.95
Prices may be subject to local taxes which are calculated during checkout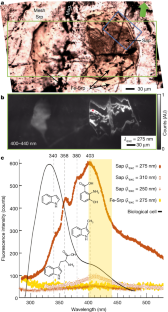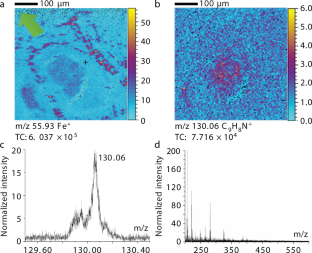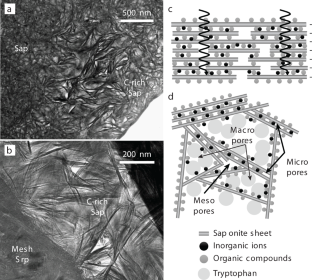 Data availability
The data supporting the findings of this study are available within the paper, its Extended Data and its Supplementary Information. The datasets generated and analysed in this study are available from the corresponding author upon reasonable request.
References
McCollom, T. M. & Seewald, J. S. Abiotic synthesis of organic compounds in deep-sea hydrothermal environments. Chem. Rev. 107, 382–401 (2007).

Mével, C. Serpentinization of abyssal peridotites at mid-ocean ridges. C. R. Geosci. 335, 825–852 (2003).

Martin, W., Baross, J., Kelley, D. & Russell, M. J. Hydrothermal vents and the origin of life. Nat. Rev. Microbiol. 6, 805–814 (2008).

Sleep, N. H., Meibom, A., Fridriksson, T., Coleman, R. G. & Bird, D. K. H. H2-rich fluids from serpentinization: geochemical and biotic implications. Proc. Natl Acad. Sci. USA 101, 12818–12823 (2004).

Kelley, D. S. et al. An off-axis hydrothermal vent field near the Mid-Atlantic Ridge at 30° N. Nature 412, 145–149 (2001).

Russell, M. J. The alkaline solution to the emergence of life: energy, entropy and early evolution. Acta Biotheor. 55, 133–179 (2007).

Konn, C., Charlou, J. L., Holm, N. G. & Mousis, O. The production of methane, hydrogen, and organic compounds in ultramafic-hosted hydrothermal vents of the Mid-Atlantic Ridge. Astrobiology 15, 381–399 (2015).

Lang, S. Q., Früh-Green, G. L., Bernasconi, S. M. & Butterfield, D. A. Sources of organic nitrogen at the serpentinite-hosted Lost City hydrothermal field. Geobiology 11, 154–169 (2013).

Pizzarello, S., Williams, L. B., Lehman, J., Holland, G. P. & Yarger, J. L. Abundant ammonia in primitive asteroids and the case for a possible exobiology. Proc. Natl Acad. Sci. USA 108, 4303–4306 (2011).

Elsila, J. E. et al. Meteoritic amino acids: diversity in compositions reflects parent body histories. ACS Cent. Sci. 2, 370–379 (2016).

Elmaleh, A. et al. Formation and transformations of Fe-rich serpentines by asteroidal aqueous alteration processes: a nanoscale study of the Murray chondrite. Geochim. Cosmochim. Acta 158, 162–178 (2015).

Blackman, D. K. et al. Drilling constraints on lithospheric accretion and evolution at Atlantis Massif, Mid-Atlantic Ridge 30° N. J. Geophys. Res. 116, B07103 (2011).

Delacour, A., Früh-Green, G. L., Bernasconi, S. M., Schaeffer, P. & Kelley, D. S. Carbon geochemistry of serpentinites in the Lost City Hydrothermal System (30°N, MAR). Geochim. Cosmochim. Acta 72, 3681–3702 (2008).

Bisio, C. et al. Understanding physico-chemical properties of saponite synthetic clays. Microporous Mesoporous Mater. 107, 90–101 (2008).

Pisapia, C., Jamme, F., Duponchel, L. & Ménez, B. Tracking hidden organic carbon in rocks using chemometrics and hyperspectral imaging. Sci. Rep. 8, 2396 (2018).

Klein, F. et al. Magnetite in seafloor serpentinite—some like it hot. Geology 42, 135–138 (2014).

Nozaka, T., Fryer, P. & Andreani, M. Formation of clay minerals and exhumation of lower-crustal rocks at Atlantis Massif, Mid-Atlantic Ridge. Geochem. Geophys. Geosyst. 9, Q11005 (2008).

Determann, S., Lobbes, J. M., Reuter, R. & Rullkötter, J. Ultraviolet fluorescence excitation and emission spectroscopy of marine algae and bacteria. Mar. Chem. 62, 137–156 (1998).

Kumamoto, Y., Fujita, K., Smith, N. I. & Kawata, S. Deep-UV biological imaging by lanthanide ion molecular protection. Biomed. Opt. Express 7, 158–170 (2015).

Pavlov, N. et al. Asymmetric synthesis of β2-tryptophan analogues via Friedel–Crafts alkylation of indoles with a chiral nitroacrylate. J. Org. Chem. 76, 6116–6124 (2011).

Jamme, F. et al. Synchrotron UV fluorescence microscopy uncovers new probes in cells and tissues. Microsc. Microanal. 16, 507–514 (2010).

Sanni, O. D., Wagner, M. S., Briggs, D., Castner, D. G. & Vickerman, J. C. Classification of adsorbed protein static ToF-SIMS spectra by principal component analysis and neural networks. Surf. Interface Anal. 33, 715–728 (2002).

Steele, A., Toporski, J. K. W., Avci, R., Guidry, S. & McKay, D. S. Time of flight secondary ion mass spectrometry (ToFSIMS) of a number of hopanoids. Org. Geochem. 32, 905–911 (2001).

Toporski, J. K. W. & Steele, A. Characterization of purified biomarker compounds using time of flight-secondary ion mass spectrometry (ToF-SIMS). Org. Geochem. 35, 793–811 (2004).

Siljeström, S. et al. Detection of organic biomarkers in crude oils using ToF-SIMS. Org. Geochem. 40, 135–143 (2009).

Chiriboga, L. et al. Infrared spectroscopy of human tissue. I. Differentiation and maturation of epithelial cells in the human cervix. Biospectroscopy 4, 47–53 (1998).

Ménez, B., Pasini, V. & Brunelli, D. Life in the hydrated suboceanic mantle. Nat. Geosci. 5, 133–137 (2012).

Kooli, F. & Jones, W. Characterization and catalytic properties of a saponite clay modified by acid activation. Clay Miner. 32, 633–643 (1997).

Molina, C. B., Casas, J. A., Pizarro, A. H. & Rodriguez, J. J. in Clay: Types, Properties and Uses (eds Humphrey, J. P. & Boyd, D. E.) 435–474 (Nova Science Publisher, New York, 2011).

Williams, L. B. et al. in Earliest Life on Earth: Habitats, Environments and Methods of Detection (eds Golding, S. D. & Glikson, M.) 79–112 (Springer, Amsterdam, 2010).

Meunier, A., Petit, S., Cockell, C. S., El Albani, A. & Beaufort, D. The Fe-rich clay microsystems in basalt-komatiite lavas: importance of Fe-smectites for pre-biotic molecule catalysis during the Hadean eon. Orig. Life Evol. Biosph. 40, 253–272 (2010).

Belver, C., Bañares-Muñoz, M. A. & Vicente, M. A. Fe-saponite pillared and impregnated catalysts: I. Preparation and characterization. Appl. Catal. B 50, 101–112 (2004).

Choudary, B. M., Kantam, M. L., Sateesh, M., Rao, K. K. & Santhi, P. L. Iron pillared clays — efficient catalysts for Friedel–Crafts reactions. Appl. Catal. A 149, 257–264 (1997).

Rueping, M. & Nachtsheim, B. J. A review of new developments in the Friedel–Crafts alkylation — from green chemistry to asymmetric catalysis. Beilstein J. Org. Chem. 6, 6 (2010).

Milesi, V., McCollom, T. M. & Guyot, F. Thermodynamic constraints on the formation of condensed carbon from serpentinization fluids. Geochim. Cosmochim. Acta 189, 391–403 (2016).

Cody, G. D. et al. Primordial carbonylated iron-sulfur compounds and the synthesis of pyruvate. Science 289, 1337–1340 (2000).

Seyfried, W. E. Jr, Pester, N. J., Tutolo, B. M. & Ding, K. The Lost City hydrothermal system: constraints imposed by vent fluid chemistry and reaction path models on subseafloor heat and mass transfer processes. Geochim. Cosmochim. Acta 163, 59–79 (2015).

Proskurowski, G., Lilley, M. D., Kelley, D. S. & Olson, E. J. Low temperature volatile production at the Lost City Hydrothermal Field, evidence from a hydrogen stable isotope geothermometer. Chem. Geol. 229, 331–343 (2006).

Brandes, J. A. et al. Abiotic nitrogen reduction on the early Earth. Nature 395, 365–367 (1998).

Schoonen, M. A. & Xu, Y. Nitrogen reduction under hydrothermal vent conditions: implications for the prebiotic synthesis of C-H-O-N compounds. Astrobiology 1, 133–142 (2001).

Salmon, V., Derenne, S., Lallier-Vergès, E., Largeau, C. & Beaudoin, B. Protection of organic matter by mineral matrix in a Cenomanian black shale. Org. Geochem. 31, 463–474 (2000).

Pearson, V. K. et al. Clay mineral–organic matter relationships in the early solar system. Meteorit. Planet. Sci. 37, 1829–1833 (2002).

Manuella, F. C., Carbone, S. & Barreca, G. Origin of saponite-rich clays in a fossil serpentinite-hosted hydrothermal system in the crustal basement of the Hyblean Plateau (Sicily, Italy). Clays Clay Miner. 60, 18–31 (2012).

Arndt, N. T. & Nisbet, E. G. Processes on the young Earth and the habitats of early life. Annu. Rev. Earth Planet. Sci. 40, 521–549 (2012).

Granold, M., Hajieva, P., Toşa, M. I., Irimie, F.-D. & Moosmann, B. Modern diversification of the amino acid repertoire driven by oxygen. Proc. Natl Acad. Sci. USA 115, 41–46 (2018).

Ruiz-Mirazo, K., Briones, C. & de la Escosura, A. Prebiotic systems chemistry: new perspectives for the origins of life. Chem. Rev. 114, 285–366 (2014).

Russell, M. J., Daniel, R. M., Hall, A. J. & Sherringham, J. A. A hydrothermally precipitated catalytic iron sulphide membrane as a first step toward life. J. Mol. Evol. 39, 231–243 (1994).

Schrenk, M. O., Brazelton, W. J. & Lang, S. Q. in Carbon in Earth (eds Hazen, R. M. et al.) 75, 575–606 (Mineralogical Society of America, Chantilly, 2013).

Barker, H. A. in The Bacteria. A Treatise on Structure and Function (eds Gunsalus, I. C. & Stanier, R. Y.) 151–207 (Academic, Cambridge, 1961).

Dumas, P. et al. Synchrotron infrared microscopy at the French Synchrotron Facility SOLEIL. Infrared Phys. Technol. 49, 152–160 (2006).

Jamme, F., Lagarde, B., Giuliani, A., Garcia, G. A. & Mercury, L. Synchrotron infrared confocal microscope: application to infrared 3D spectral imaging. J. Phys. Conf. Ser. 425, 142002 (2013).

Giuliani, A. et al. DISCO: a low-energy multipurpose beamline at synchrotron SOLEIL. J. Synchrotron Radiat. 16, 835–841 (2009).

Schindelin, J. et al. Fiji: an open-source platform for biological-image analysis. Nat. Methods 9, 676–682 (2012).

Preibisch, S., Saalfeld, S. & Tomancak, P. Globally optimal stitching of tiled 3D microscopic image acquisitions. Bioinformatics 25, 1463–1465 (2009).

Brunelle, A., Touboul, D. & Laprévote, O. Biological tissue imaging with time-of-flight secondary ion mass spectrometry and cluster ion sources. J. Mass Spectrom. 40, 985–999 (2005).

Touboul, D., Kollmer, F., Niehuis, E., Brunelle, A. & Laprévote, O. Improvement of biological time-of-flight-secondary ion mass spectrometry imaging with a bismuth cluster ion source. J. Am. Soc. Mass Spectrom. 16, 1608–1618 (2005).

Mazel, V. et al. Identification of ritual blood in African artifacts using TOF-SIMS and synchrotron radiation microspectroscopies. Anal. Chem. 79, 9253–9260 (2007).

Cersoy, S., Richardin, P., Walter, P. & Brunelle, A. Cluster TOF-SIMS imaging of human skin remains: analysis of a South-Andean mummy sample. J. Mass Spectrom. 47, 338–346 (2012).

Farre, B. et al. Shell layers of the black-lip pearl oyster Pinctada margaritifera: matching microstructure and composition. Comp. Biochem. Physiol. B 159, 131–139 (2011).

Schneider, C. A., Rasband, W. S. & Eliceiri, K. W. NIH Image to ImageJ: 25 years of image analysis. Nat. Methods 9, 671–675 (2012).

Amend, J. P. & Shock, E. L. Energetics of amino acid synthesis in hydrothermal ecosystems. Science 281, 1659–1662 (1998).

Shock, E. L. & Helgeson, H. C. Calculation of the thermodynamic and transport properties of aqueous species at high pressures and temperatures: correlation algorithms for ionic species and equation of state predictions to 5 kb and 1000 °C. Geochim. Cosmochim. Acta 52, 2009–2036 (1988).

Shock, E. L., Helgeson, H. C. & Sverjensky, D. A. Calculation of the thermodynamic and transport properties of aqueous species at high pressures and temperatures: standard partial molal properties of inorganic neutral species. Geochim. Cosmochim. Acta 53, 2157–2183 (1989).

Tewari, Y. B. & Goldberg, R. N. An equilibrium and calorimetric investigation of the hydrolysis of l-tryptophan to (indole + pyruvate + ammonia). J. Solution Chem. 23, 167–184 (1994).

Proskurowski, G. et al. Abiogenic hydrocarbon production at Lost City hydrothermal field. Science 319, 604–607 (2008).

Bakke, Ø. & Mostad, A. The structure and conformation of tryptophan in the crystal of the pure racemic compound and the hydrogen oxalate. Acta Chem. Scand. B 34, 559–570 (1980).
Acknowledgements
We thank B. Van de Moortèle for the FIB sections, O. Boudouma for assistance during SEM experiments and V. Pasini, D. Brunelli, M. Chaussidon and J. Badro for help and discussion. We acknowledge the IODP program (https://www.iodp.org/) and SOLEIL synchrotron for granted access to DISCO and SMIS beamlines. This research was supported by the Deep Carbon Observatory, the deepOASES ANR project (ANR-14-CE01-0008) and the French CNRS (Défi Origines M.I. 2018). This is IPGP contribution no. 3976.
Reviewer information
Nature thanks J. Baross, M. Russell and the anonymous reviewer(s) for their contribution to the peer review of this work.
Ethics declarations
Competing interests
The authors declare no competing interests.
Additional information
Publisher's note: Springer Nature remains neutral with regard to jurisdictional claims in published maps and institutional affiliations.
Extended data figures and tables
Supplementary information
This file contains Supplementary Tables 1-5 and Supplementary References. The table legends are: Supplementary Table 1: Experimental and theoretical abiotic synthesis of amino acids at conditions of hydrothermal systems, Supplementary Table 2: List of TOF-SIMS fragment ions potentially characteristic of tryptophan, Supplementary Table 3: Assignment for the S-FTIR bands related to organic compounds identified in the UV fluorescent saponite, Supplementary Table 4: Electron microprobe analyses of the Fe-rich saponite and Supplementary Table 5: Fe-rich saponite formulas and associated Fe3+ content.
About this article
Cite this article
Ménez, B., Pisapia, C., Andreani, M. et al. Abiotic synthesis of amino acids in the recesses of the oceanic lithosphere. Nature 564, 59–63 (2018). https://doi.org/10.1038/s41586-018-0684-z
Received:

Accepted:

Published:

Issue Date:

DOI: https://doi.org/10.1038/s41586-018-0684-z
Keywords
Comments
By submitting a comment you agree to abide by our Terms and Community Guidelines. If you find something abusive or that does not comply with our terms or guidelines please flag it as inappropriate.