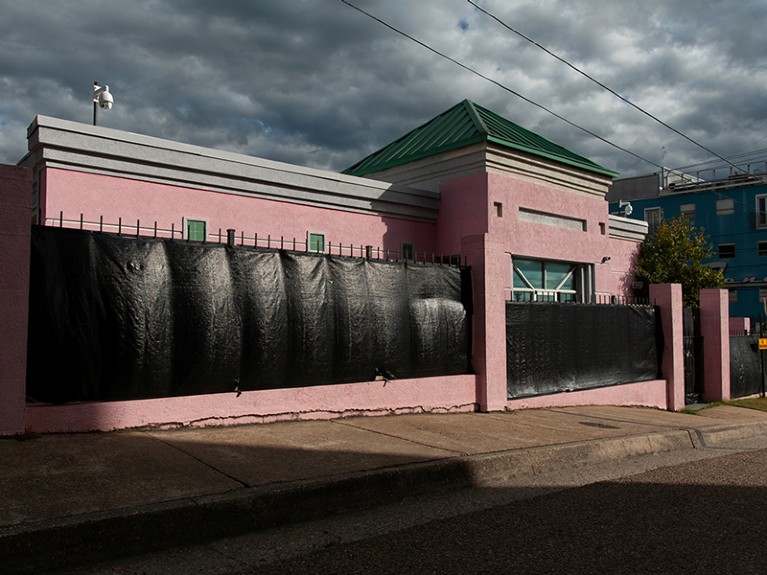 The consequences of the US Supreme Court's 24 June decision to overturn Roe v. Wade, the court's own landmark 1973 decision that enshrined the constitutional right to abortion for nearly 50 years, are already being felt. By striking down Roe, the court has put abortion rights in the hands of US state legislators. They have already responded.
Abortion is now either severely restricted or banned in 9 states, a figure that is expected to rise to at least 26. This is a shocking and unacceptable denial of human rights. The American Medical Association, which represents physicians, rightly describes it as "a brazen violation of patients' rights to evidence-based reproductive health services".
The Association of American Medical Colleges (AAMC), which represents the medical-education community, says the decision will ultimately put more women's lives at risk. This is, in part, because legal abortion procedures have a lower risk of death than do pregnancy and childbirth. Overall, the United States had a maternal mortality rate of 24 deaths per 100,000 live births in 2020 (compared with just 3.3 deaths per 100,000 live births in the European Union in the same year). Maternal deaths due to abortion in the United States constitute only a small fraction of this number — between 2013 and 2018, there were fewer than 0.5 deaths from abortion per 100,000 live births1.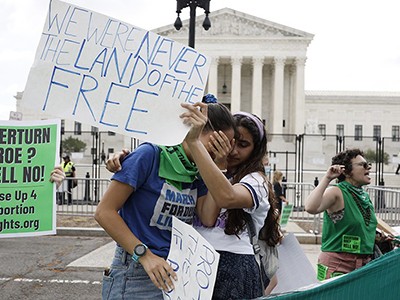 After Roe v. Wade: US researchers warn of what's to come
The court's decision to overturn Roe was not unexpected — a draft was leaked to the news outlet Politico nearly two months ago. University faculties of medicine and public health, as well as clinicians' and researchers' organizations, have a grave responsibility to try to temper the disastrous impact this will have on health and research. There are several things they must do.
First, they must provide support to students, researchers and other staff members who are affected by the decision — and to whom institutions have a duty of care. In 2019, more than half (57%) of those who had an abortion were women in their twenties1. Many people in university communities fall into this age group, so campus reproductive health-care advisory services need to have strategies to protect their staff and students from harm while following the law.
Second, universities must take steps to ensure that researchers who work in reproductive health, especially those involved in the study of abortion, can continue to do this work. Their work will come under more scrutiny from lawmakers and campaigners opposed to abortion as a result of the Supreme Court's verdict, but it is essential that their research and scholarship continues.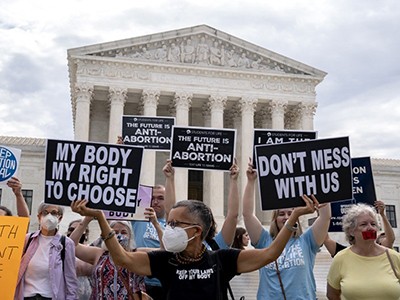 Why hundreds of scientists are weighing in on a high-stakes US abortion case
Third, medical education and training in abortion must continue. In its statement, the AAMC rightly says that physicians need to have "comprehensive training in the full spectrum of reproductive health care". But the statement also says that the association will "evaluate the court's decision and its implications for medical education and health care". Institutions must avoid pulling back on training or research on abortions so that physicians can safely support people seeking abortions where they are legal.
Fourth, scientists must advocate for an abortion policy based on evidence and expert consensus. Researchers submitted 50 years' worth of evidence to the Supreme Court ahead of the ruling that revealed, among other things, that access to abortion contributes to both improved health-care outcomes and equality. Although the court seems to have disregarded these findings, scientists should continue such evidence-based advocacy at every opportunity.
Researchers can push for policies to counter the rise in maternal mortality rates expected to occur as a result of Roe's demise, and they can advocate for policies that will help to ease any further burdens on new parents. For example, last month researchers showed that targeting cash transfers (universal child benefit) to new mothers in Spain improved health outcomes for their children2. Research shows that when people are denied an abortion, they often struggle financially and can be forced into poverty, making it hard for them to care for their children.
The United States' research, education and training communities can and must act to temper the impacts of the Supreme Court's decision. The verdict cannot be undone, but every opportunity must be taken to mitigate the worst of its effects.