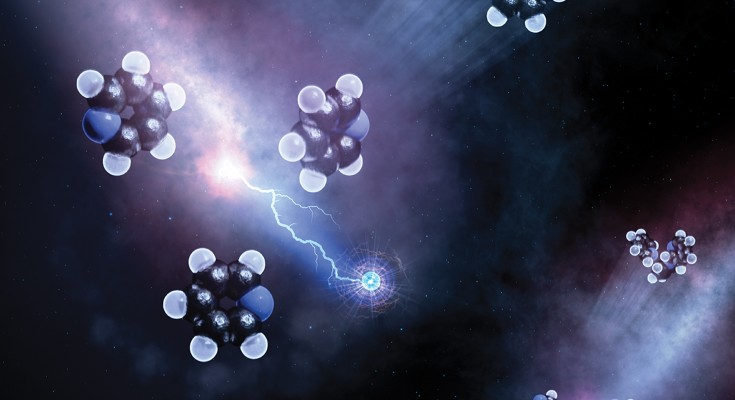 Efficient intermolecular Coulombic decay between unbound pyridine molecules excited at ambient-light intensities.
Saroj Barik

Saurav Dutta

G. Aravind

Yan Jing

Evan Wenbo Zhao

Michael J. Aziz

Saehyun Choi

McCauley O. Meyer

Christine D. Keating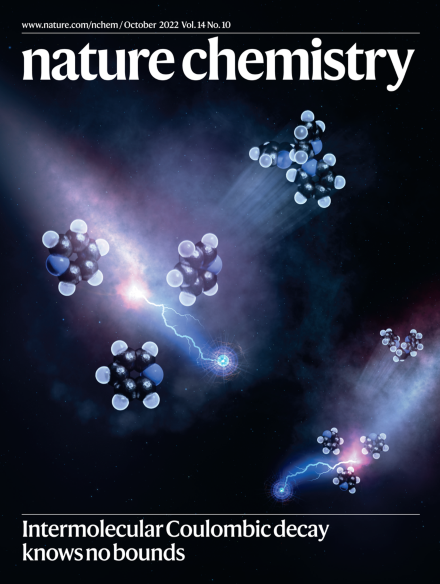 Announcements
The 2022 Nobel Prize in Chemistry has been awarded to Carolyn R. Bertozzi, Morten Meldal and K. Barry Sharpless for the development of click chemistry and bioorthogonal chemistry. In recognition of this award, Nature Portfolio presents a collection of research, review and opinion articles that focus on the origins, the development and the future directions inspired by the topic.

Nature Synthesis is open for submissions of original research articles. The journal will publish research, reviews and opinion articles on chemical and materials synthesis as well as enabling technological innovations.

COVID-19 and impact on peer review

The COVID-19 pandemic is causing significant disruption and we are very aware that many researchers will have difficulty in meeting the standard timelines for our peer-review process. Please let us know if you need additional time. Our systems will continue to remind you of the original deadlines but we will be highly flexible as required.