Dierk Raabe

Jaber Rezaei Mianroodi

Jörg Neugebauer

Xie Zhang

Jun Kang

Su-Huai Wei

Alberto Ferrari

Fritz Körmann

Jörg Neugebauer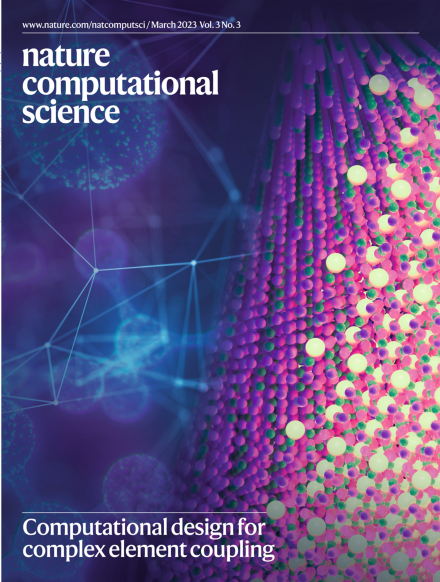 Announcements
Check out our Focus issue, in collaboration with Nature Materials, that highlights recent developments in the field of complex element coupling and brings together experts' opinions on the opportunities in both computational methods and experimental approaches.

Check out our Focus issue that highlights various contributions of the computational science community to previous Nobel prizes in chemistry and physics.

Check out our one-year anniversary collection, in which we highlight some of the research articles, published during our first year, that reported stimulating ideas, methods and results in many different science areas, including biological sciences, physical sciences, and environmental sciences.
Materials design has largely expanded to multiple compositions, which requires the mixing of an increasing number of elements. In this joint Focus issue with Nature Materials, we take a closer look at the role of computational methods for guiding exploration within such vast chemical spaces.

Dr Núria López-Bigas, ICREA Research Professor and group leader in biomedical genomics at the Institute for Research in Biomedicine, discusses with Nature Computational Science about her research on cancer genomics.