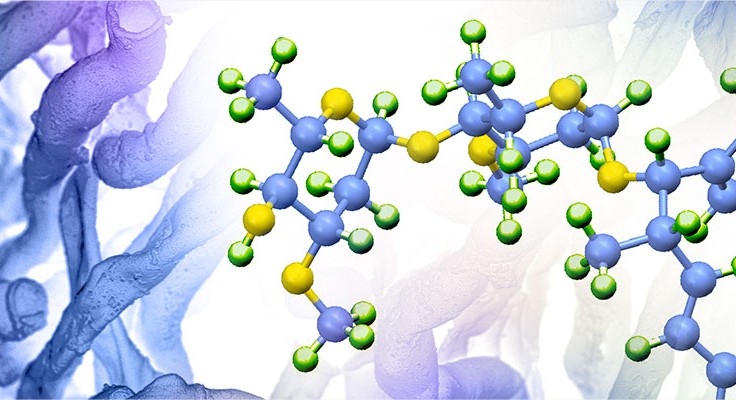 An International Journal Devoted to Research on Bioactive Microbial Products
Masahito Yoshida

Hiroshi Nakagawa

Takayuki Doi

Dominika Czerwonka

Małgorzata Podsiad

Adam Huczyński

Xiaoming Liu

Chaoqin Zhang

Yiyi Shi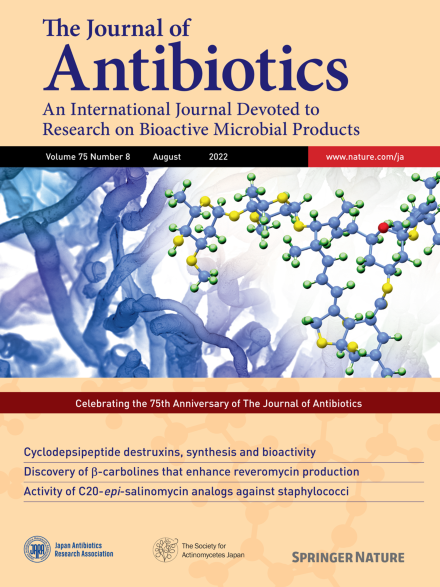 Announcements
Synthetic studies for destruxins and biological evaluation for osteoclast-like multinucleated cells: a review

Studies on Streptomyces sp. SN-593: reveromycin biosynthesis, β-carboline biomediator activating LuxR family regulator, and construction of terpenoid biosynthetic platform

…and more

The October 2021 special issue of The Journal of Antibiotics "Approach toward molecular targeted therapy for cancer using microbial products" focuses on microbial secondary metabolites targeting molecules or signal transduction systems related to cancer development. We would like to thank Profs. Masaya Imoto and Manabu Kawada, the coordinators of this special issue.

The October 2020 special issue of The Journal of Antibiotics "Secondary Metabolites from Mushrooms" focuses on the compounds produced by mushrooms or cultured mycelia of mushrooms. We are extremely grateful to all the researchers for their diligence in contributing their work during the unprecedented time of the coronavirus pandemic. Coordinators: Profs. Timm Anke and Kazuro Shiomi.
Thankappan Drissya

D. K. Induja

Ravi S. Lankalapalli

Shun Saito

Shiina Suzuki

Midori A. Arai

Guang-Ping Cao

Jia-Lang Xia

Meng Bai

Zewen Wen

Fangfang Liu

Zhong Chen

Heather J. Lacey

Rachel Chen

Andrew M. Piggott