Nature is pleased to acknowledge financial support from ESTEVE, Mundipharma International Ltd and Mundipharma Research GmbH & Co. KG in producing this Outlook. The sponsors retain sole reponsibility for the following messages.

ESTEVE is an international pharmaceutical chemical group based in Barcelona, Spain. Since its formation in 1929, ESTEVE has been firmly committed to excellence in health care. It has dedicated its efforts to innovative research and development of new medicines for unmet medical needs with large social impact, and focused on high-quality science and evidence-based research in order to contribute to the well-being of society. ESTEVE's ethos is 'innovating to live better'. ESTEVE has a strong partnership approach to innovative drug discovery, development and commercialization. The company works both independently and in collaboration with others to bring new, differentiated best-in-class treatments to patients who need them. The organization currently employs 2,300 professionals and has subsidiaries and production facilities in several European countries, the United States, China and Mexico.
More about ESTEVE at www.esteve.com and www.esteve.com/research-development.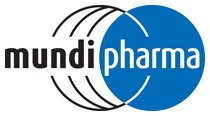 Mundipharma International Limited is passionately committed to improving the health and quality of life of people across Europe. Through its network of independent associated companies and its partnerships with pharmaceutical and biotech companies, Mundipharma International collaborates with clinicians and patients to identify unmet needs in the field of pain management. Through these collaborations, Mundipharma International aims to develop novel medications that shift people's experiences away from pain and back towards the enjoyment of life. Over the past 50 years, members of our network have become leaders in pain management, successfully launching a number of innovative pain-relieving treatments.

Mundipharma Research, a dedicated research and development organization based in Europe (Cambridge, UK, and Limburg, Germany), works on behalf of the network to bring medications from conception to the international market. This involves global early- and late-stage pre-commercial development, including preclinical research, clinical development, drug safety and regulatory affairs expertise. Mundipharma Research is building on its heritage in developing effective and well-tolerated pain treatments with an expanding pipeline of first-in-class compounds, which will bring novel pain-treatment options to patients and their health-care providers.
More about Mundipharma International at www.mundipharma.com/ and Mundipharma Research at www.mundipharma-rd.eu.