Abstract
Misfolded protein toxicity and failure of protein quality control underlie neurodegenerative diseases including amyotrophic lateral sclerosis and frontotemporal dementia. Here, we identified Lethal(3)malignant brain tumor-like protein 1 (L3MBTL1) as a key regulator of protein quality control, the loss of which protected against the proteotoxicity of mutant Cu/Zn superoxide dismutase or C9orf72 dipeptide repeat proteins. L3MBTL1 acts by regulating p53-dependent quality control systems that degrade misfolded proteins. SET domain-containing protein 8, an L3MBTL1-associated p53-binding protein, also regulated clearance of misfolded proteins and was increased by proteotoxicity-associated stresses in mammalian cells. Both L3MBTL1 and SET domain-containing protein 8 were upregulated in the central nervous systems of mouse models of amyotrophic lateral sclerosis and human patients with amyotrophic lateral sclerosis/frontotemporal dementia. The role of L3MBTL1 in protein quality control is conserved from Caenorhabditis elegans to mammalian neurons. These results reveal a protein quality-control pathway that operates in both normal stress response and proteotoxicity-associated neurodegenerative diseases.
Access options
Subscribe to Nature+
Get immediate online access to Nature and 55 other Nature journal
Subscribe to Journal
Get full journal access for 1 year
$79.00
only $6.58 per issue
All prices are NET prices.
VAT will be added later in the checkout.
Tax calculation will be finalised during checkout.
Buy article
Get time limited or full article access on ReadCube.
$32.00
All prices are NET prices.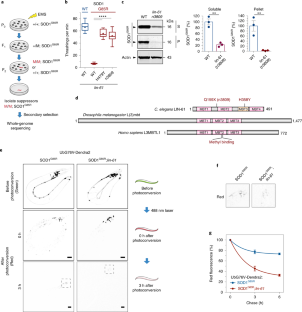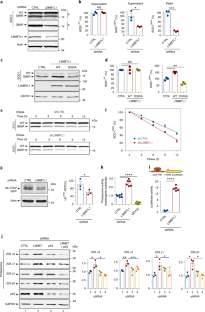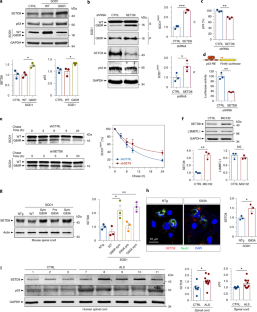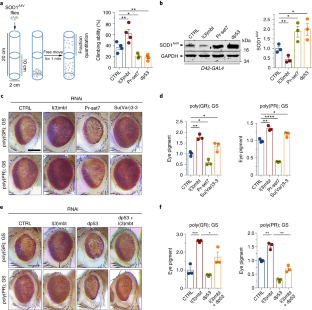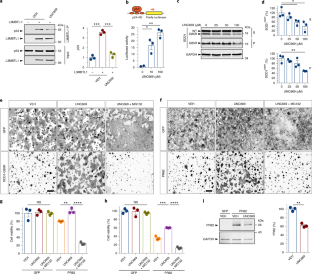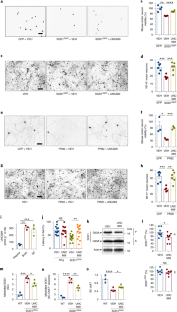 Data availability
All data generated or analyzed during this study are included in this published article (and its supplementary information files).
References
Balch, W. E., Morimoto, R. I., Dillin, A. & Kelly, J. W. Adapting proteostasis for disease intervention. Science 319, 916–919 (2008).

Prusiner, S. B. Cell biology. A unifying role for prions in neurodegenerative diseases. Science 336, 1511–1513 (2012).

Van Langenhove, T., van der Zee, J. & Van Broeckhoven, C. The molecular basis of the frontotemporal lobar degeneration–amyotrophic lateral sclerosis spectrum. Ann. Med. 44, 817–828 (2012).

Bosco, D. A. et al. Wild-type and mutant SOD1 share an aberrant conformation and a common pathogenic pathway in ALS. Nat. Neurosci. 13, 1396–1403 (2010).

Wang, J., Xu, G. & Borchelt, D. High molecular weight complexes of mutant superoxide dismutase 1: age-dependent and tissue-specific accumulation. Neurobiol. Dis. 9, 139–148 (2002).

Wang, J. et al. Copper-binding-site-null SOD1 causes ALS in transgenic mice: aggregates of non-native SOD1 delineate a common feature. Hum. Mol. Genet. 12, 2753–2764 (2003).

DeJesus-Hernandez, M. et al. Expanded GGGGCC hexanucleotide repeat in noncoding region of C9ORF72 causes chromosome 9p-linked FTD and ALS. Neuron 72, 245–256 (2011).

Renton, AlanE. et al. A hexanucleotide repeat expansion in C9ORF72 is the cause of chromosome 9p21-linked ALS-FTD. Neuron 72, 257–68 (2011).

Donnelly, C. J. et al. RNA toxicity from the ALS/FTD C9ORF72 expansion is mitigated by antisense intervention. Neuron 80, 415–428 (2013).

Haeusler, A. R. et al. C9orf72 nucleotide repeat structures initiate molecular cascades of disease. Nature 507, 195–200 (2014).

Ugolino, J. et al. Loss of C9orf72 enhances autophagic activity via deregulated mTOR and TFEB signaling. PLoS Genet. 12, e1006443 (2016).

Ash, P. E. et al. Unconventional translation of C9ORF72 GGGGCC expansion generates insoluble polypeptides specific to c9FTD/ALS. Neuron 77, 639–646 (2013).

Mori, K. et al. The C9orf72 GGGGCC repeat is translated into aggregating dipeptide-repeat proteins in FTLD/ALS. Science 339, 1335–1338 (2013).

Zu, T. et al. RAN proteins and RNA foci from antisense transcripts in C9ORF72 ALS and frontotemporal dementia. Proc. Natl Acad. Sci. USA 110, E4968–E4977 (2013).

Periz, G. et al. Regulation of protein quality control by UBE4B and LSD1 through p53-mediated transcription. PLoS Biol. 13, e1002114 (2015).

Miyazaki, Y., Chen, L. C., Chu, B. W., Swigut, T. & Wandless, T. J. Distinct transcriptional responses elicited by unfolded nuclear or cytoplasmic protein in mammalian cells. eLife 4, e07687 (2015).

Wang, J. et al. An ALS-linked mutant SOD1 produces a locomotor defect associated with aggregation and synaptic dysfunction when expressed in neurons of Caenorhabditis elegans. PLoS Genet. 5, e1000350 (2009).

Harrison, M. M., Lu, X. & Horvitz, H. R. LIN-61, one of two Caenorhabditis elegans malignant-brain-tumor-repeat-containing proteins, acts with the DRM and NuRD-like protein complexes in vulval development but not in certain other biological processes. Genetics 176, 255–271 (2007).

Hamer, G., Matilainen, O. & Holmberg, C. I. A photoconvertible reporter of the ubiquitin-proteasome system in vivo. Nat. Methods 7, 473–478 (2010).

Bonasio, R., Lecona, E. & Reinberg, D. MBT domain proteins in development and disease. Semin. Cell Dev. Biol. 21, 221–230 (2010).

Wang, J., Xu, G. & Borchelt, D. R. Mapping superoxide dismutase 1 domains of non-native interaction: roles of intra- and intermolecular disulfide bonding in aggregation. J. Neurochem. 96, 1277–1288 (2006).

West, L. E. et al. The MBT repeats of L3MBTL1 link SET8-mediated p53 methylation at lysine 382 to target gene repression. J. Biol. Chem. 285, 37725–37732 (2010).

Dantuma, N. P., Lindsten, K., Glas, R., Jellne, M. & Masucci, M. G. Short-lived green fluorescent proteins for quantifying ubiquitin/proteasome-dependent proteolysis in living cells. Nat. Biotechnol. 18, 538–543 (2000).

Shi, X. et al. Modulation of p53 function by SET8-mediated methylation at lysine 382. Mol. Cell 27, 636–646 (2007).

Gurney, M. E. et al. Motor neuron degeneration in mice that express a human Cu,Zn superoxide dismutase mutation. Science 264, 1772–1775 (1994).

Wang, J. et al. Progressive aggregation despite chaperone associations of a mutant SOD1-YFP in transgenic mice that develop ALS. Proc. Natl Acad. Sci. USA 106, 1392–1397 (2009).

Watson, M. R., Lagow, R. D., Xu, K., Zhang, B. & Bonini, N. M. A Drosophila model for amyotrophic lateral sclerosis reveals motor neuron damage by human SOD1. J. Biol. Chem. 283, 24972–24981 (2008).

Ollmann, M. et al. Drosophila p53 is a structural and functional homolog of the tumor suppressor p53. Cell 101, 91–101 (2000).

D'Brot, A., Kurtz, P., Regan, E., Jakubowski, B. & Abrams, J. M. A platform for interrogating cancer-associated p53 alleles. Oncogene 36, 286–291 (2017).

Gupta, R. et al. The proline/arginine dipeptide from hexanucleotide repeat expanded C9ORF72 inhibits the proteasome. eNeuro https://doi.org/10.1523/ENEURO.0249-16.2017 (2017).

Kramer, N. J. et al. CRISPR–Cas9 screens in human cells and primary neurons identify modifiers of C9ORF72 dipeptide-repeat-protein toxicity. Nat. Genet. 50, 603–612 (2018).

Mizielinska, S. et al. C9orf72 repeat expansions cause neurodegeneration in Drosophila through arginine-rich proteins. Science 345, 1192–1194 (2014).

Xu, Z. et al. Expanded GGGGCC repeat RNA associated with amyotrophic lateral sclerosis and frontotemporal dementia causes neurodegeneration. Proc. Natl Acad. Sci. USA 110, 7778–7783 (2013).

Min, J. et al. L3MBTL1 recognition of mono- and dimethylated histones. Nat. Struct. Mol. Biol. 14, 1229–1230 (2007).

Trojer, P. et al. L3MBTL1, a histone-methylation-dependent chromatin lock. Cell 129, 915–928 (2007).

Koester-Eiserfunke, N. & Fischle, W. H3K9me2/3 binding of the MBT domain protein LIN-61 is essential for Caenorhabditis elegans vulva development. PLoS Genet. 7, e1002017 (2011).

Herold, J. M. et al. Small-molecule ligands of methyl-lysine binding proteins. J. Med. Chem. 54, 2504–2511 (2011).

Mojsilovic-Petrovic, J. et al. Protecting motor neurons from toxic insult by antagonism of adenosine A2a and Trk receptors. J. Neurosci. 26, 9250–9263 (2006).

Kwon, I. et al. Poly-dipeptides encoded by the C9ORF72 repeats bind nucleoli, impede RNA biogenesis, and kill cells. Science 345, 1139–1145 (2014).

Subramaniam, S., Sixt, K. M., Barrow, R. & Snyder, S. H. Rhes, a striatal specific protein, mediates mutant-huntingtin cytotoxicity. Science 324, 1327–1330 (2009).

Langmead, B. & Salzberg, S. L. Fast gapped-read alignment with Bowtie 2. Nat. Methods 9, 357–359 (2012).

Li, H. et al. The Sequence Alignment/Map format and SAMtools. Bioinformatics 25, 2078–2079 (2009).

Cingolani, P. et al. A program for annotating and predicting the effects of single nucleotide polymorphisms, SnpEff: SNPs in the genome of Drosophila melanogaster strainw1118; iso-2; iso-3. Fly (Austin) 6, 80–92 (2012).

Robinson, J. T. et al. Integrative genomics viewer. Nat. Biotechnol. 29, 24–26 (2011).

Zhang, T., Mullane, P. C., Periz, G. & Wang, J. TDP-43 neurotoxicity and protein aggregation modulated by heat shock factor and insulin/IGF-1 signaling. Hum. Mol. Genet. 20, 1952–1965 (2011).

Jensen, L. T. & Culotta, V. C. Activation of CuZn superoxide dismutases from Caenorhabditis elegans does not require the copper chaperone CCS. J. Biol. Chem. 280, 41373–41379 (2005).

el-Deiry, W. S. et al. WAF1, a potential mediator of p53 tumor suppression. Cell 75, 817–825 (1993).

McCreedy, D. A. et al. A new method for generating high purity motoneurons from mouse embryonic stem cells. Biotechnol. Bioeng. 111, 2041–2055 (2014).

Jones, D. T., Taylor, W. R. & Thornton, J. M. The rapid generation of mutation data matrices from protein sequences. Comput. Appl. Biosci. 8, 275–282 (1992).

Kumar, S., Stecher, G. & Tamura, K. MEGA7: Molecular Evolutionary Genetics Analysis version 7.0 for bigger datasets. Mol. Biol. Evol. 33, 1870–1874 (2016).
Acknowledgements
This work was supported by grants from the NIH (nos. NS074324, NS089616 and NS110098), the Packard Center for ALS Research at Johns Hopkins, the Muscular Dystrophy Association, the ALS Association and the Maryland Stem Cell Research Fund (to J.W.). R.G.K. and J. M.-P. were supported by grants from the NIH (nos. NS096746 and NS093439) and the Les Turner ALS Center at Northwestern. We thank H.-Y. Hwang for assisting in C. elegans genome deep sequencing and data analysis, C. Holmberg of the University of Helsinki for the Dendra2 C. elegans strain, V. Culotta of Johns Hopkins University for the C. elegans SOD1 antibody, A. Isaacs of University College London for the proline-arginine repeat plasmid template and members of the Wang laboratory for discussion.
Ethics declarations
Competing interests
The authors declare no competing interests.
Additional information
Journal peer review information Nature Neuroscience thanks Hande Ozdinler and the other anonymous reviewer(s) for their contribution to the peer review of this work.
Publisher's note: Springer Nature remains neutral with regard to jurisdictional claims in published maps and institutional affiliations.
Integrated supplementary information
About this article
Cite this article
Lu, J., Periz, G., Lu, YN. et al. L3MBTL1 regulates ALS/FTD-associated proteotoxicity and quality control. Nat Neurosci 22, 875–886 (2019). https://doi.org/10.1038/s41593-019-0384-5
Received:

Accepted:

Published:

Issue Date:

DOI: https://doi.org/10.1038/s41593-019-0384-5
This article is cited by
Yun-xia Wang
Li-fang Yue
Li-jun Sun

Reproductive Sciences (2021)

Cheryl H. Arrowsmith
Matthieu Schapira

Nature Structural & Molecular Biology (2019)