The agency's next leader will have an opportunity to reshape its approach to regulation.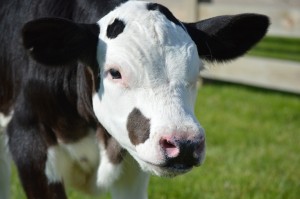 US president-elect Donald Trump wants to speed up drug approvals and broadly reduce government regulations. What that means for the US Food and Drug Administration (FDA) is not yet clear — but if Trump's choices for other posts are any guide, he will look for an FDA commissioner to shake up the status quo.
The next FDA chief could shift the agency's stance on everything from medical testing to clinics that claim to provide stem-cell therapies. But it's not clear how far the Trump administration will deviate from past practices and from guidelines proposed — but not finalized — during President Barack Obama's administration.
Until Trump announces his pick and that person is confirmed by the US Senate, the drug industry will struggle to map out its future, says David Fox, a partner at the law firm Hogan Lovells in Washington DC. "People in this industry need to plan substantially in advance, and as regulations and structure are removed, it starts to make planning much, much more difficult," he says.
Here, Nature looks at what the next administration could push forward — or sweep away.
1. Swifter drug approvals
The FDA has struggled to balance pressure for speedy drug approvals with its desire for convincing clinical data. That situation came to a head in September 2016 when the agency approved the drug eteplirsen to treat Duchenne muscular dystrophy.
Patient advocates cheered the new drug, made by Sarepta Therapeutics in Cambridge, Massachusetts — one of only a few treatments for the devastating genetic disease. But some FDA reviewers were dismayed that the agency acted on the basis of a clinical trial that included only 12 children, and which demonstrated small increases in levels of a key protein rather than changes in symptoms or disease progression.
The decision has left the industry and patient advocates guessing at what standards the FDA will apply to future decisions on drugs to treat rare diseases. "The new commissioner is going to face the aftermath of the Sarepta approval," says Fox. "It's a very big issue: his or her role is to help the agency manage the patient voice and maintain a certain standard for drugs marketed in the United States."
By law, the FDA must require "substantial evidence" of efficacy and safety before it approves a drug, but that term is subject to interpretation, says Fox . And the agency could soon come under tremendous pressure to lower that bar.
One person thought to be under consideration to head the agency is investor Jim O'Neill of Mithril Capital Management in San Francisco, California. O'Neill has said that the FDA should approve drugs based on safety alone, allowing the patient to take the gamble of whether the drug will work.
That is such a radical divergence from past practices that it is hard to believe someone with O'Neill's views would be confirmed by the US Senate, says Douglas Sipp, who studies stem-cell policy at the RIKEN Center for Developmental Biology in Kobe, Japan. "But nobody knows what Trump is going to do from hour to hour," he adds. "It's difficult to write it off completely."
In 2014 and 2015, the FDA issued a series of proposals to regulate a wide swathe of clinics that claim to perform unproven stem-cell therapies. There are about 570 of these in the United States, according to one study1, and their numbers are growing. The proposals have been met with condemnation from the stem-cell clinics and from patient advocates who want access to the therapies without having to wait for them to be proven effective.
But many scientists, particularly those who work on stem cells, have called on the FDA to crack down on untested cell therapies. They cite concerns for patient safety and fears that such treatments will damage the reputation of all stem-cell therapies. The FDA's proposals have not yet been finalized.
3. Food from gene-edited animals
4. Medical tests developed in laboratories
On 31 July 2014, the FDA notified Congress of its plans to expand regulation of some medical diagnostics. The proposal would encompass tests that are developed in laboratories rather than sold as a kit, in an effort to cope with the growing complexity and importance of such tests for patient diagnosis and treatment, particularly in cancer.
The FDA has not finalized its plans, making it easier for the next commissioner to influence itheir ultimate form. Scott Gottlieb, a physician, investor and fellow at the American Enterprise Institute think tank in Washington DC, is rumoured to be under consideration for the job, and has said that the current proposals could stifle medical innovation. But Gottlieb has also acknowledged that some tests — particularly highly complex ones involving multiple variables — may require some oversight.
5. Off-label drug promotion
Given Trump's aversion to regulations, some fear for the fate of these proposals, which have not been finalized. "If companies are allowed to promote drugs and medical devices for uses not approved by the agency, that would really undermine important public-health protections," says Michael Carome, director of health research at the consumer advocacy group Public Citizen in Washington DC. "That's a very important issue that, depending on who leads the agency, could dramatically affect drug and medical-device safety."
References
Turner, L. & Knoepfler, P. Cell Stem Cell 19, 154–157 (2016).
Related links
Related links
Related links in Nature Research
Related external links
About this article
Cite this article
Ledford, H. Gene-edited cows, rogue clinics, speedier drug approvals: the challenges facing Trump's FDA chief. Nature 541, 146–147 (2017). https://doi.org/10.1038/nature.2017.21256
Published:

Issue Date:

DOI: https://doi.org/10.1038/nature.2017.21256
Further reading
Shengwang Jiang
Qingwu W. Shen

3 Biotech (2019)