Abstract
Despite the popularity and wide acceptance of the calcium channel blockers (CCBs) by the medical community, their oral impact is rarely recognized or discussed. CCBs, as a group, have been frequently implicated as an etiologic factor for a common oral condition seen among patients seeking dental care: drug-induced gingival enlargement or overgrowth. This enlargement can be localized or generalized, and can range from mild to extremely severe, affecting patient's appearance and function. Treatment options for these patients include cessation of the offending drug and substitution with another class of antihypertensive medication to prevent recurrence of the lesions. In addition, depending on the severity of the gingival overgrowth, nonsurgical and surgical periodontal therapy may be required. The overall objective of this article is to review the etiology and known risk factors of these lesions, their clinical manifestations and periodontal management.
Relevant articles
Open Access articles citing this article.
Henry Quach

&

Arijit Ray-Chaudhuri

International Journal of Implant Dentistry Open Access 18 August 2020

Xiao Han

,

Ruzhuang Yang

…

Zhipeng Fan

International Journal of Oral Science Open Access 31 March 2020
Access options
Subscribe to this journal
Receive 12 digital issues and online access to articles
$119.00 per year
only $9.92 per issue
Rent or buy this article
Get just this article for as long as you need it
$39.95
Prices may be subject to local taxes which are calculated during checkout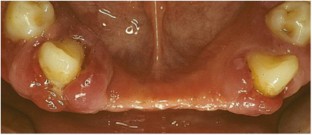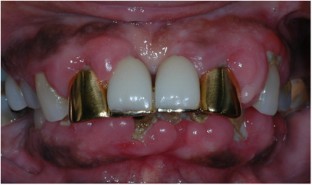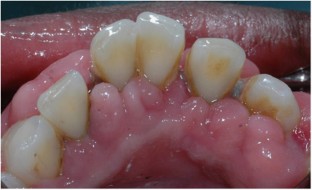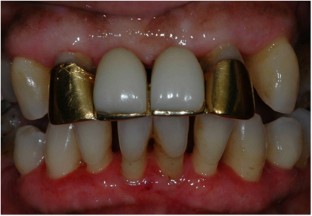 References
Fatt P, Katz B . The electrical properties of crustacean muscle fibers. J Physiol 1953a; 120: 171–204.

Fleckenstein A . History of calcium antagonists. Circ Res 1983; 52: 13–16.

Kaufman DW, Kelly JP, Rosenberg L, Anderson TE, Mitchell AA . Recent patterns of medication use in the ambulatory adult population of the United States: The Slone Survey. JAMA 2002; 287: 337–344.

Toyo-Oka T, Nayler WG . Third generation calcium entry blockers. Blood Press 1996; 5 (4): 206–208.

Dougall HT, McLay J . A comparative review of the adverse effects of calcium antagonists. Drug Saf 1996; 15 (2): 91–106.

Brown RS, Sein P, Corio R, Bottomley WK . Nitrendipine-induced gingival hyperplasia. Oral Surg Oral Med Oral Pathol 1990; 70: 593–596.

Nyska A, Waner T, Pirak M, Galiano A, Zlotogorski A . Gingival hyperplasia in rats induced by oxodipine -a calcium channel blocker. J Periodontal Res 1990; 25: 65–68.

Jorgensen MG . Prevalence of amlodipine-related gingival hyperplasia. J Periodontol 1997; 68: 676–678.

Guidelines Subcommittee. 1999 World Health Organization-International Society of Hypertension Guidelines for the Management of Hypertension: Guidelines Subcommittee. J Hypertens 1999; 17 (2): 151–183.

Butler RT, Kalkwarf KL, Kaldahl WB . Drug-induced gingival hyperplasia: phenytoin, cyclosporine, and nifedipine. J Am Dent Assoc 1987; 114: 56–60.

Lederman D, Lumerman H, Reuben S, Freedman PD . Gingival hyperplasia associated with nifedipine therapy: Report of a case. Oral Surg Oral Med Oral Pathol 1984; 55: 620–622.

Barak S, Engelberg IS, Hiss J . Gingival hyperplasia caused by nifedipine. Histopathologic findings. J Periodontol 1987; 58: 639–642.

Fattore L, Stablein M, Bredfeldt G, Semla T, Moran M, Doherty-Greenberg JM . Gingival hyperplasia: a side effect of nifedipine and diltiazem. Spec Care Dent 1991; 11: 107–109.

Miller CS, Damm DD . Incidence of verapamil-induced gingival hyperplasia in a dental population. J Periodontol 1992; 63: 453–456.

Lombardi T, Fiore-Donno G, Belser U, DiFelice R . Felodipine-induced gingival hyperplasia: a clinical and histologic study. J Oral Pathol Med 1991; 20: 89–92.

Seymour RA . Calcium channel blockers and gingival overgrowth. Br Dent J 1991; 170: 376.

Ikawa K, Ikawa M, Shimauchi H, Iwakura M, Sakamoto S . Treatment of gingival overgrowth induced by manidipine administration. A case report. J Periodontol 2002; 73: 115–122.

Brown RS, Beaver WT, Bottomley WK . On the mechanism of drug-induced gingival hyperplasia. J Oral Pathol Med 1991; 20: 201–209.

Lucas RM, Howell LP, Wall BA . Nifedipine-induced gingival hyperplasia. A histochemical and ultrastructural study. J Periodontol 1985; 56 (4): 211–215.

Silverstein LH, Koch JI, Lefkove MD, Garnick JJ, Singh B, Steflik DE . Nifedipine-induced gingival enlargement around dental implants: a clinical report. J Oral Implant 1995; 21: 116–120.

Marshall RI, Bartold PM . A clinical review of drug induced gingival overgrowth. Aust Dent J 1999; 44: 219–232.

Barclay S, Thomason JM, Idle JR, Seymour RA . The incidence and severity of nifedipine-induced gingival overgrowth. J Clin Periodontol 1992; 19: 311–314.

Johnson RB, Zebrowski EJ, Dai X . Synergistic enhancement of collagenous protein synthesis by human gingival fibroblasts exposed to nifedipine and interleukin- 1-beta in vitro. J Oral Pathol Med 2000; 29: 8–12.

Duncan MR, Berman B . Stimulation of collagen and glycosaminoglycan production in cultured human adult dermal fibroblasts by recombinant human interleukin- 6. J Invest Dermatol 1991; 97: 686–689.

Pernu HE, Knuuttila MLE, Huttenen KRH, Tiilikainen ASK . Drug-induced gingival overgrowth and class I1 major histocompatibility antigens. Transplantation 1994; 57: 1811–1813.

Seymour RA, Ellis JS, Thomason JM . Risk factors for drug-induced gingival overgrowth. J Clin Periodontol 2000; 27: 217–223.

Armitage GC . Development of a classification system for periodontal diseases and conditions. Ann Periodontol 1999; 4: 1–6.

Ellis J, Seymour R, Steele J, Robertson P, Butler T, Thomason JM . Prevalence of gingival overgrowth induced by calcium channel blockers: a community based study. J Periodontol 1999; 70: 63–67.

Sooriyamoorthy M, Gower DB, Eley BM . Androgen metabolism in gingival hyperplasia induced by nifedipine and cyclosporin. J Periodont Res 1990; 25 (1): 25–30.

Ishida H, Kondoh T, Kataoka M, Nishikawa S, Nakagawa T, Morisaki I et al. Factors influencing nifedipineinduced gingival overgrowth in rats. J Periodontol 1995; 66: 345–350.

Torpet LA, Kragelund C, Reibel J, Nauntofte B . Oral adverse drug reactions to cardiovascular drugs. Crit Rev Oral Biol Med 2004; 15: 28–46.

Westbrook P, Bednarczyk E, Carlson M, Sheehan H, Bissada N . Regression of nifedipine-induced gingival hyperplasia following switch to a same class calcium channel blocker, isradipine. J Periodontol 1997; 68: 645–650.

Mavrogiannis M, Ellis JS, Thomason JM, Seymour RA . The management of drug induced gingival overgrowth. J Clin Periodontol 2006; 33: 434–439.

Ilgenli T, Atilla G, Baylas H . Effectiveness of periodontal therapy in patients with drug induced gingival overgrowth. Long—term results. J Periodontol 1999; 70: 967–972.
Ethics declarations
Competing interests
The authors declare no conflict of interest.
About this article
Cite this article
Livada, R., Shiloah, J. Calcium channel blocker-induced gingival enlargement. J Hum Hypertens 28, 10–14 (2014). https://doi.org/10.1038/jhh.2013.47
Received:

Revised:

Accepted:

Published:

Issue Date:

DOI: https://doi.org/10.1038/jhh.2013.47
Keywords
calcium channel blockers

gingival enlargement

gingivectomy