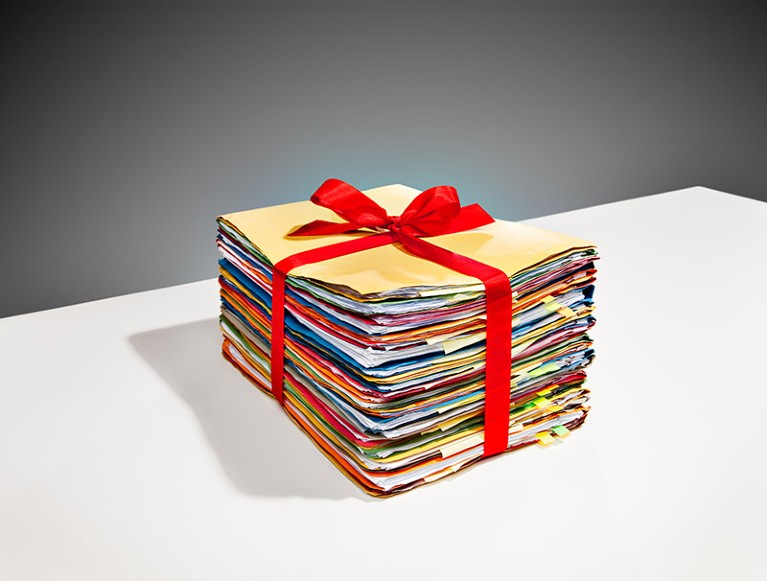 Almost 70% of researchers based in Europe say that they have been involved in projects in the past three years that listed authors who did not contribute sufficiently to the work, according to a major survey. The survey also raises questions about whether academics in the United States are underestimating the prevalence of 'questionable research practices' (QRPs).
The International Research Integrity Survey (IRIS) received responses from around 47,000 academics in Europe and the United States about their experience of eight QRPs, including inadequate peer review; deliberate failure to report contradictory findings; lack of supervision of junior colleagues; and conducting research without ethics approval. Inappropriate authorship — listing authors who did not adequately contribute to a manuscript — was the most common QRP encountered by the respondents.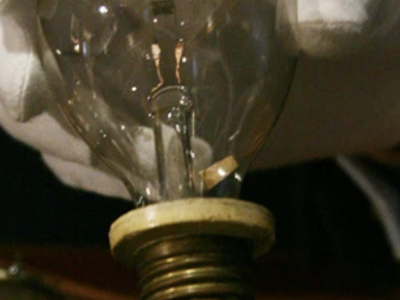 How to protect research ideas as a junior scientist
Around 69% of researchers based in Europe and roughly 55% in the United States said that they were aware of co-authors being listed who hadn't contributed sufficiently, according to the survey results1, which were published before peer review on the MetaArXiv preprint server on 27 October.
Inadequate peer review and poor supervision were the next most common QRPs. Just under 54% of authors in Europe and nearly 50% of US respondents said peer review had not been conducted thoroughly on projects that they had worked on. More than 56% of US researchers reported inadequate supervision, compared with 49% of those in Europe.
The responses were collected from academics across a broad range of fields, including the natural sciences, social sciences and humanities. The sample was weighted to make it representative of the demographics of researchers who had authored papers that are indexed in the Web of Science database, owned by analytics company Clarivate.
The survey is part of the four-year Standard Operating Procedures for Research Integrity project, funded by the European Commission, which aims to deliver a free and easy-to-use toolbox for research funders and institutions to promote research integrity.
A widespread problem
Although the survey did not ask researchers whether they felt that inappropriate authorships had been granted as a reward or favour — commonly known as gift authorship — concerns about this practice have grown in recent years. In a December 2022 survey2 of more than 500 researchers — most of whom were based in Australia — 47% of respondents reported that they had been affected by QRPs, compared with 38% in a 2019 survey by the same researchers. The 2022 study found that the most common QRP was about the inclusion or ordering of authors, with 49% of participants saying that they had been pressured to include or exclude authors.
Nick Allum, a social scientist at the University of Essex in Colchester, UK, and lead author of the IRIS study, thinks that inappropriate authorship is the highest reported QRP because researchers could be involved in the practice without being at fault. For instance, he notes, senior authors might decide who makes it on to author lists without consulting junior colleagues. "Some people don't think there's anything wrong with it," he says.
Allum notes that there is no consensus or standardized definitions of what constitutes an adequate or acceptable contribution to a manuscript. There could also be disagreements in laboratory groups and among colleagues about who should be included.
Gowri Gopalakrishna, an epidemiologist at Maastricht University in the Netherlands, is not surprised that IRIS found a high prevalence of QRPs, beyond just gift authorship. Gopalakrishna's own 2021 survey on the topic3, which involved almost 7,000 researchers based in the Netherlands, found that more than half had frequently engaged in QRPs, and 8% admitted to having falsified or fabricated data in the past three years.
Differing perspectives
Although IRIS included only around 2,300 academics in the United States, the results still suggest US and European researchers differ in their perceptives on tackling research integrity: 74% of the US-based respondents were very confident they were meeting high integrity standards, compared with 52% of those in Europe.
Around 40% of US-based researchers, meanwhile, say they have complete confidence or a great deal of confidence in their organization's ability to maintain appropriate standards of research. Among survey respondents in Europe, that number fell to 34%. And 22% of US respondents said they had hardly any or no confidence in their institution to maintain high levels of research integrity, compared with 29% of those working in Europe.
It's not entirely clear whether these results mean that QRPs are on the whole less common in the United States than Europe, or whether US research culture means that QRPs are less likely to be reported.
The United States is usually considered to have a more competitive working environment, says Gopalakrishna. "It's relatively a much harder environment to survive as an academic," she says. She adds that the United States has a more decentralized system, in which each institution takes care of its own quality assurance.
Under these circumstances, it's easy to see how under-reporting could be a problem, says Jelte Wicherts, who studies research methodology at Tilburg University in the Netherlands. Reported QRP numbers might be lower in the United States, but they're still "alarmingly high" overall, he says, not least because there's a lower level of awareness of research integrity there than in Europe.
To weed out gift authorship, Wicherts suggests that journals mandate author-contribution statements, on which some publications already have a policy. By doing so, journals would force researchers who add gift authors to make "more explicitly false" statements about their contribution to the work, he notes. "It's actually more concrete and more problematic."
But there's no consensus about what qualifies as authorship in academia, and the large numbers of people reporting gift authorship could be due to a difference in opinion, says Michael Kalichman, who teaches research ethics at the University of California, San Diego. "You can find people with all sorts of different perspectives about what it means to be an author on a paper," he says.
"I'm not sure I worry much about sort of correcting the problem of gift authorship," Kalichman says. "I worry more about correcting the problem of misunderstandings about what authorship should be."