Thousands of academics walked out of universities in the United Kingdom this week to protest against poor pay and conditions, as well as cuts to their future pensions.
Relations between employers and members of the University and College Union (UCU) have been under tension since 2018, when staff first went on strike over pensions. Academics' concerns have since escalated to include what the union says are unmanageable workloads — exacerbated by the COVID-19 pandemic — as well as a long-term real-terms wage cut, unequal pay and a lack of job security. The latest actions and further planned strikes are expected to affect lectures, conferences and laboratory work at dozens of institutions.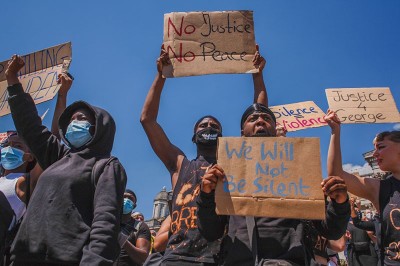 Thousands of scientists worldwide to go on strike for Black lives
"There is a sense that this is a sector that has reached the end of the road. The conditions under which people are working are unsustainable and they're feeling burned out," says Felicity Callard, a geographer at the University of Glasgow.
More than 50,000 union members were called out on strike across 68 UK institutions on 21–22 February, following industrial action at 44 institutions the previous week. Ten days of strikes are planned in total.
The Universities and Colleges Employers Association in London, which represents institutions, says the impacts of the strikes have been low. However, union members say that staff on strike have had to temporarily abandon experiments, leaving some laboratory samples unusable, and have missed funding-application deadlines and conferences.
Lopa Leach, a vascular biologist at the University of Nottingham, says she has missed at least one grant-proposal deadline owing to being on strike. "Before, staff were angry, now they're like: 'I'm done with it,'" she adds. "We're just at the end of our tether, really."
Pensions dispute
The row is likely to escalate further. On 22 February, the board that oversees the pensions scheme at the heart of the debate — the Universities Superannuation Scheme (USS) — voted to ratify proposed cuts and reject a UCU counterproposal. This led to warnings from the union to expect further action, including a marking boycott. The UCU estimates that under the USS plans, an average staff member will see a 23% cut to their retirement benefits. However, calculations by USS employers suggest the reduction will be more modest, at around 10–18%.
Employers say that the cuts are necessary to shore up the scheme's finances, while avoiding hikes in staff and employer contributions amounting to an extra £200 million (US$272 million) per year. Such an increase would "have a significant and detrimental impact on the sector's collective ability to deliver high quality education and research", a spokesperson for USS employers said in a statement.
But the UCU says that the valuation underpinning the proposals — which was carried out in March 2020, when the stock market was at its lowest ebb in years — is no longer valid. Although the figures remain volatile, new data show that the deficit shrank from £14.1 billion in March 2020 to £2.9 billion in January 2022.
"There's a lot of anger, particularly among the junior staff who will be most affected," says Martin Bayly, an international-relations researcher at the London School of Economics and Political Science. "All in all, morale is pretty low."
Burnt out staff
The pensions dispute is just one concern for staff members, who the union say are facing burnout. In December 2020, 78% of respondents to a UCU survey reported an increased workload during the pandemic, which saw teaching delivered both online and face-to-face. Staff risked their personal safety to teach in person during the pandemic, and many have reported frequently working weekends, says Jo Grady, general secretary of the UCU. "The fact that we love what we do makes us easily exploitable," adds Leach.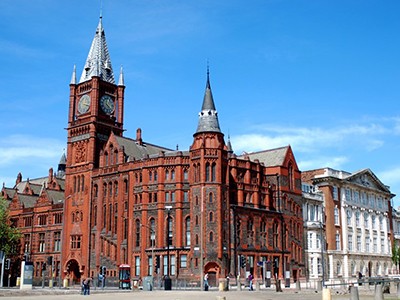 Row erupts over university's use of research metrics in job-cut decisions
Other issues under protest relate to pay and contracts. The union says that staff wage increases have not kept up with inflation, amounting to a real-terms cut of 25.5% since 2009. And although it is decreasing, the gender pay gap at UK universities remains at about 15%, while the pay gap between Black and white staff is 17% and the disability pay gap 9%. Researchers say job insecurity has also taken a toll: 24% of full-time employees at UK universities are on fixed-term, rather than permanent, contracts, according to the Higher Education Statistics Agency in Cheltenham. Such contracts make staff feel obliged to over work, put their mental health under strain and stifle their research creativity, says Bayly. "You're not going to take on risky projects, as they come with costs if they go wrong," he says. "Precarity is not only unjust and disproportionately affects women and minority employees, but it's also damaging to the health of universities."
Some institutions and research funders have expressed a desire to improve the working culture among UK researchers, through measures such as addressing damaging incentives, and tackling bullying and harassment. "But I think a lot of us feel that if you don't address the conditions under which people are employed, it's very difficult to make a difference in research culture," says Callard.