Quality over quantity in old age
An association between the total number of teeth an elderly person has and their risk of death within a given period of time has been known for some time. But evidence has emerged to suggest that the number of functional teeth is a better indicator of mortality risk than merely the total number. In other words, quality is more important than quantity.
Takuo Kuboki at Okayama University in Japan and his colleagues retrospectively looked at the health records of nearly 1,200 people aged 65 or older in Japan from 2009 to 2015. Dentists counted each participant's teeth and determined how many of them were in good enough condition to properly break down food. Both natural teeth and removable dentures were included in the count of functional teeth.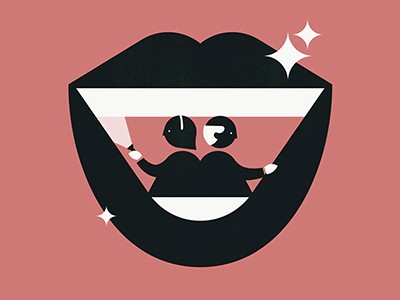 Part of Nature Outlook: Oral health
The participants were then assigned to two groups: those with 19 or fewer functional teeth and those with 20 or more. The mortality rates of these two groups were meaningfully different: 19.4% of those with fewer functional teeth died of any cause during the time period studied, compared with just 8.7% of those with more functional teeth.
This is the first time such an association has been identified, so more research will be needed to replicate the results. If they are confirmed, the number of functional teeth rather than total teeth may prove more helpful in the care of older patients. Such data will, for example, help dentists determine whether they should not only replace missing teeth, but damaged ones as well. It could also help to highlight which people are most likely to die soon and are therefore in need of more frequent medical check-ups.
Geriatr. Gerontol. Int. 20, 607–661 (2020)
Tooth loss linked to discrimination
Ethnic minorities in Western countries —including Arab people, Black people and Indigenous people — have been shown to have poorer oral health than white people in a plethora of studies. Many of those papers also argued that socio-economic factors are likely to play a significant part in driving this pattern. But two new studies have linked a more overt and direct type of racism with poor oral-health outcomes.
In one paper, Wael Sabbah and Malini Muralikrishnan at King's College London used data collected from almost 5,000 adults aged between 18 and 44 in the United States who were surveyed over the phone. Their ethnicity was recorded along with whether any of their teeth had been permanently removed. Tooth loss resulting from injury or orthodontic work was excluded from the analysis. Additionally, the participants were asked whether they thought they had been treated better, the same or worse than other people in a health-care setting because of their ethnicity. After accounting for other variables that could have influenced the outcome, people who reported discrimination were 141% more likely to have lost a tooth than those who did not feel discriminated against.
That this problem extends beyond the United States is evident from another paper, which looked at oral health and its link with discrimination in Australia. Helena Schuch at the Federal University of Pelotas in Brazil and colleagues also used data collected by phone surveys, which were then followed up by postal questionnaires. About 2,800 people were asked whether they had experienced various oral-health issues and if they felt they had been treated unfairly because of their ethnic background over the past 12 months. Of those who reported discrimination, 53.2% had an oral-health problem compared with just 38.1% of those who did not report discrimination.
J. Racial Ethnic Health Dispar. 8, 1293–1299 (2021) & Commun. Dent. Oral Epidemiol. 49, 87–94 (2021)
Antibacterial membranes aid bone regrowth
The first cells to populate an oral wound help to govern the type of tissue that will later grow there, so it is important to ensure that the right kinds of cell are multiplying in a healing injury. Manuel Toledano at the University of Granada in Spain and his colleagues have created a new topical treatment to help improve the chances of this happening.
At the moment, clinicians often apply barrier membranes over the wound to keep out undesirable cells and encourage the regrowth of fresh bone and gum tissues. This technique, known as guided bone regeneration, is especially helpful for dental implants. Current membranes are far from perfect, however, and often exhibit low adhesiveness for cells and lead to a high risk of infection. Researchers are therefore developing improved membranes to enable clinicians to carry out bone regeneration more reliably.
Toledano's new membrane is doped with both zinc and doxycycline, an antibiotic used to treat dental infections. The authors seeded these membranes with cells that produce bone tissue and cultivated them at 37 °C. After 48 hours, the cells were detached from the membranes and their messenger RNA was extracted. A polymerase chain reaction test was then used to determine the concentration of different mRNAs. The results showed that several bone growth markers were upregulated in both the zinc and doxycycline membranes compared with the undoped control membrane.
Clinical trials will be needed to test the efficacy of these doped membranes in vivo, but if successful they could one day be used to make better dental implants.
Oral health associated with COVID-19 severity
People with poor oral health are more likely to experience longer and more severe bouts of COVID-19 than those with healthy mouths, according to a study of patients in Egypt.
Many oral-health conditions are linked to inflammation, as is COVID-19. It is therefore plausible that people with poor oral health who contract COVID-19 will have more-severe symptoms than those with better oral health. To investigate, a team led by Amany Hany Mohamed Kamel at Cairo University surveyed about 300 people in Egypt aged 19 to 55 who had recovered from COVID-19. Smokers, alcoholics, severely obese people and those with a co-morbidity such as cardiovascular disease or high blood pressure were excluded from the study.
The researchers asked questions to gauge both the state of the respondents' oral health and how bad their COVID-19 symptoms had been. They found that of those who were judged to have had severe COVID-19, 65% had poor oral health. Additionally, those with poor oral health were four times as likely to suffer from a delayed recovery period (defined as 6 weeks) as those with good oral health.
If poor oral health could be shown to be causing longer and more severe disease, good oral-health practices could be encouraged to reduce the impact of COVID-19.
Br. Dent. J. https://doi.org/gk7454 (2021)
New material improves repair of tooth enamel
Under normal circumstances, tooth enamel is created at more or less the same rate as old enamel is worn away. But too much acid or decay-causing bacteria can destroy the enamel faster than it can be repaired. Jiyao Li and colleagues from Sichuan University in China propose a treatment that they hope might aid the regrowth of enamel.
Dentists often use fluoride to help regrow the enamel but regular applications are needed as it can be washed off the tooth surface by saliva. And repeated application of fluoride can contribute to skeletal fluorosis, a condition that can lead to weakened bones. Alternative approaches have used resin to protect the damaged enamel, but new caries often form around the edges.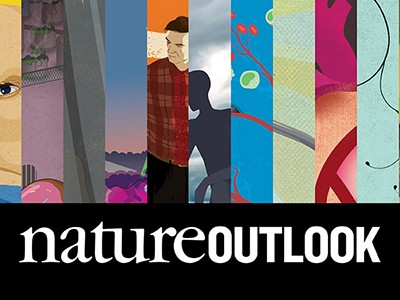 More from Nature Outlooks
Li's team used a new material known as PASP-PEG to heal the enamel. Several studies have previously shown that PASP (poly(aspartic acid)) can adhere to the tooth surface and encourage mineralization. However, PASP has poor antifouling properties, allowing bacteria to bind to the enamel and form biofilms, raising the risk of infection.
The solution is to add another component called polyethylene glycol (PEG) to the mixture. PEG is known to stop bacteria from settling on surfaces. Li hypothesized that the combination of PASP and PEG would create an ideal environment that both encourages the remineralization of enamel and thwarts the growth of bacteria.
To test this theory, the researchers carried out several tests with PASP-PEG on human tooth enamel in vitro and found that the material lives up to its potential. Damaged tooth enamel treated with PASP-PEG is entirely covered with a coat of freshly formed minerals. This remineralization was shown to increase the hardness of the enamel surface yet almost no bacteria were detected.
The authors suggest that PASP-PEG might one day be used in everyday oral hygiene products such as toothpastes and mouthwashes to speed up the remineralization of enamel and reduce the growth of bacteria. It could also be applied immediately after dental procedures and surgery.
doi: https://doi.org/10.1038/d41586-021-02927-3