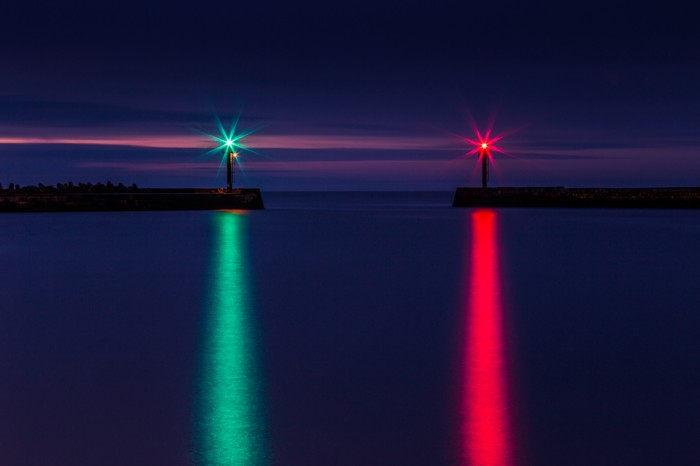 Ecology
Red light, green light: both signal 'go' to deadly algae
Green or red lights in seaside areas have been proposed as alternatives to white light to protect wildlife. But new experiments show that exposure to red or green light at night boosts the growth of some ocean algae — including species known to rob waters of oxygen.
Little is known about the impact of artificial light on marine life, even though many brightly lit cities are coastal. To address that knowledge gap, Sofie Spatharis at the University of Glasgow, UK, and her colleagues exposed a mix of microscopic marine algae collected from Scottish waters to standard white light. They also exposed the mixture to red and green lights, which have been proposed to minimize impacts on sea turtles and migratory seabirds, respectively.
The team found that all light colours enhanced growth of the microalgae mix. Red light had the most pronounced effect, doubling the number of cells produced. The proportions of species in the mixture also shifted: both red and green light especially favoured growth of harmful species in the Skeletonema genus, which form dense blooms that are deadly to fish.