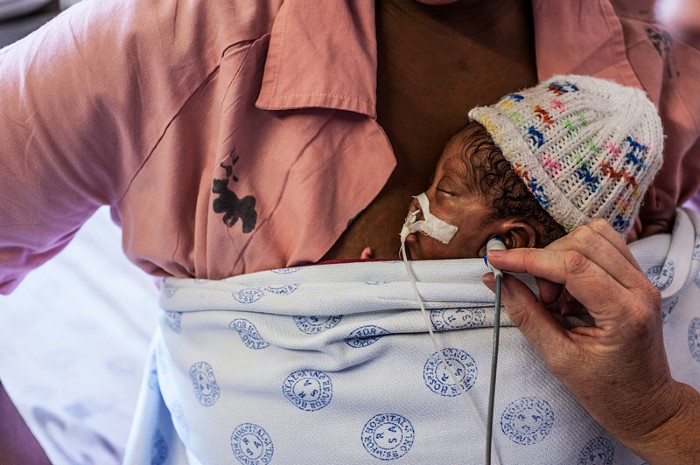 Medical research
Nestling skin-to-skin right after birth saves fragile babies' lives
Vulnerable infants have a better chance of survival if they start receiving 'kangaroo mother care' — which calls for babies to spend as much time as possible in direct contact with a caregiver's skin — immediately after birth.
Kangaroo mother care is known to cut the risk of death for babies born early or very small. But such care, which also entails feeding babies exclusively on breast milk, is usually started after babies are showing signs of stable condition, such as the ability to breathe on their own. Most mortality occurs before these babies' condition stabilizes.
Rajiv Bahl and Suman Rao at the World Health Organization in Geneva, Switzerland, and their colleagues randomly assigned more than 3,200 newborns weighing between 1 kilogram and 1.8 kilograms to start kangaroo care either straight after birth or once their condition had stabilized. The five participating hospitals were in India, Ghana, Malawi, Nigeria and Tanzania.
The team found that starting kangaroo care immediately after birth improved babies' chance of survival by 25% — a benefit so clear that trial monitors stopped the trial early.