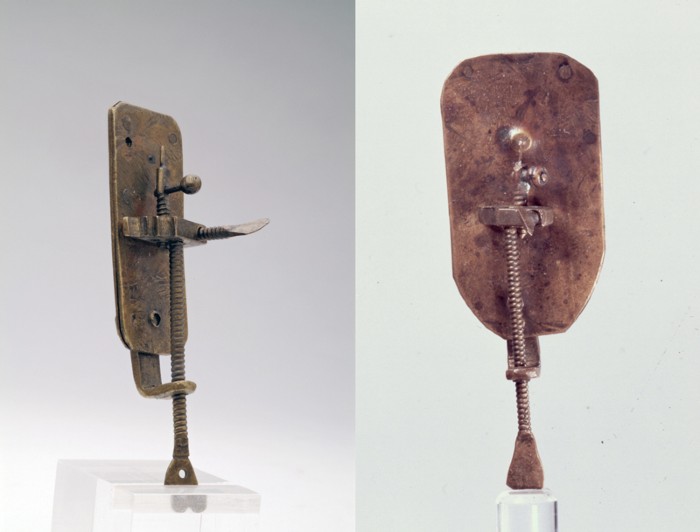 Microscopy
The secret origins of Van Leeuwenhoek's famous microscopes
Pioneering microbiologist Antoni van Leeuwenhoek made the best microscopes of the pre-industrial era with methods that he kept secret. But the first full-3D scans of two of his instruments reveal that he might have succeeded by perfecting his arch-rival Robert Hooke's techniques.
Tiemen Cocquyt at the Rijksmuseum Boerhaave in Leiden, the Netherlands, and his collaborators used a method called neutron tomography to image two of the roughly 10 surviving microscopes made by Van Leeuwenhoek (1632–1723). The neutron scans revealed the full structure of each instrument's lens, which is held by metal plates.
One lens has a lentil shape, achieved using a common glass-grinding technique, the team found. The other, in an instrument that is among the most powerful that Van Leeuwenhoek ever made, is a spherical glass bead. Hooke had previously described, in 1678, a simple technique to make such beads by melting the end of a glass needle — but it was Van Leeuwenhoek's unrivalled craftsmanship that honed this method to make microscopes that would not be surpassed until 150 years after his death, the authors conclude.