How I started a journal for postdoctoral researchers
While working as a postdoctoral researcher in immunology, I did some training to support my development as an independent scientist. I knew that getting a paper published in a high-impact journal would help me to land the funding to start my own laboratory, but I worried that, even if I got the money, I would lack some of the management, teaching and supervision skills needed to build a successful lab.
So, between 2017 and 2020, I undertook courses and workshops on leadership and management skills, teaching science, mentoring and establishing an academic lab. Most of these were organized by the postdoctoral associations of the institutions I was working for: Boston Children's Hospital in Massachusetts and Harvard Medical School, also in Boston.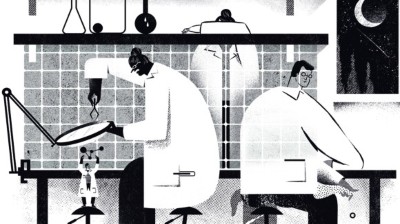 Career resources for postdoctoral researchers
But I found it difficult to gain experience in a crucial area: reviewing and editing manuscripts. I joined a journal club in my department and occasionally reviewed a paper on behalf of my lab's principal investigator. I also presented myself to several journals as a potential reviewer, but they all told me their peer-reviewer positions were 'reserved' for more established researchers.
I faced a common catch-22: I needed some experience of reviewing to gain experience in reviewing. To address this problem, in late 2018, I co-founded a postdoc community initiative, Journal of Life Sciences (JoLS), an international, open-access, peer-reviewed scientific journal that would be run and managed exclusively by postdocs.
Make your own opportunities
The idea was that, in addition to publishing scientific articles, JoLS would give postdocs an opportunity to acquire some essential skills in reviewing and editing.
I founded JoLS with Nimrat Chatterjee, then a postdoc at the Massachusetts Institute of Technology in Cambridge. We share similar views on the position of postdocs in science and on their training. We met with Partha Ramasastry, the publisher of the now-defunct Post Doc Journal, and set our goals for the journal.
We didn't want any financial barriers to publishing or reading the articles in JoLS, so we decided against charging for article processing or putting up paywalls.
To attract submissions from scientists, we concluded that we needed to create a journal with a broad scope and the guarantee that published articles would be indexed in the MEDLINE database and registered on PubMed (see 'How to start a journal'). Because MEDLINE is indexed on the basis of life-sciences and biomedical topics, we decided that the journal would have a broad focus on the life sciences, and so landed on the JoLS title.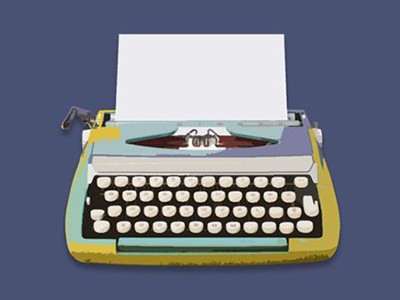 Careers Collection: Publishing
We also wanted to celebrate the accomplishments of postdocs, and to commemorate the contributions of principal investigators and mentors to building the careers of trainees. We decided to publish articles highlighting the careers and scientific successes of mentors, alongside their advice to postdocs.
We wanted to divide the responsibility, workload and career kudos of the journal between a number of people. We decided to have two editors-in-chief, preferably from different scientific areas and with an interest in postdoctoral education and training. To support them, we set up an advisory board that would include the previous editors-in-chief of JoLS.
We asked young investigators to consider publishing their research in JoLS, and made contact with postdoc associations, requesting that they share the news of our initiative and invite other postdocs to join our editorial board. In this way, we hoped to provide authors with editorial expertise from every field of life science. When we had accepted enough articles for publication to fill our first issue, we launched JoLS. That was in June 2019, just nine months after the initial idea.
The idea takes off
Although I believed in the initiative, I was still surprised that people submitted articles to an unknown journal without an impact factor or PubMed registration. To me, this proves that the postdoc community also believes in our initiative, because many other journals are available for their submissions. We now have 20 articles online, and a number of others are under review. To begin with, we were sent mainly editorials and review articles, but we are now receiving original research articles. And we'll soon be applying for our impact-factor ranking, which takes a minimum of two years to obtain from the point of application.
We now have more than 35 people on the editorial board, and if none of them has the specific expertise required to review a particular article, we have a large and generous network of contacts who have been receptive to reviewing articles for us.
Having received much positive feedback, I realize that JoLS offers many opportunities for postdocs. More-senior researchers are eager to learn how to manage article submissions or how to find external reviewers and to supervise inexperienced ones. It also provides a platform for postdocs to discuss topics of interest — by writing editorials, for instance — and, for some, it has provided a stepping stone to joining other editorial boards or reviewer panels.
The experience has helped me in many ways. I have made numerous friends and international connections, and have forged relationships that could lead to collaborations. I now have a better understanding of the editorial process and the replies I receive from reviewers and editors.
Reading the supportive feedback on JoLS from postdocs and established researchers around the world confirmed to me the importance of the many ways a person can demonstrate their scientific expertise, aside from publishing good papers. Being able to research, educate, lead and find impact away from academia are all important, and paying more attention to those aspects of research will perhaps encourage a greater diversity of people and of thought, and create a more dynamic environment for modern science.
In July 2020, I left my postdoc position. At the end of this year, I will resign as JoLS editor-in-chief and transfer to the advisory board. Another postdoc will continue my role of training others in reviewing and editing, among other things. The successor will be selected on the basis of their contributions to JoLS in outreach, meetings and starting new initiatives, and on their vision for the future of the journal.
I've put my scientific career on hold for the time being, and have returned to my previous job, as a medical doctor, to do my part in this pandemic. However, when it is over, I hope to start my own lab and put my editorial experience to good use. I look forward to the opportunity to train my own students to become more complete scientists.
This is an article from the Nature Careers Community, a place for Nature readers to share their professional experiences and advice. Guest posts are encouraged.