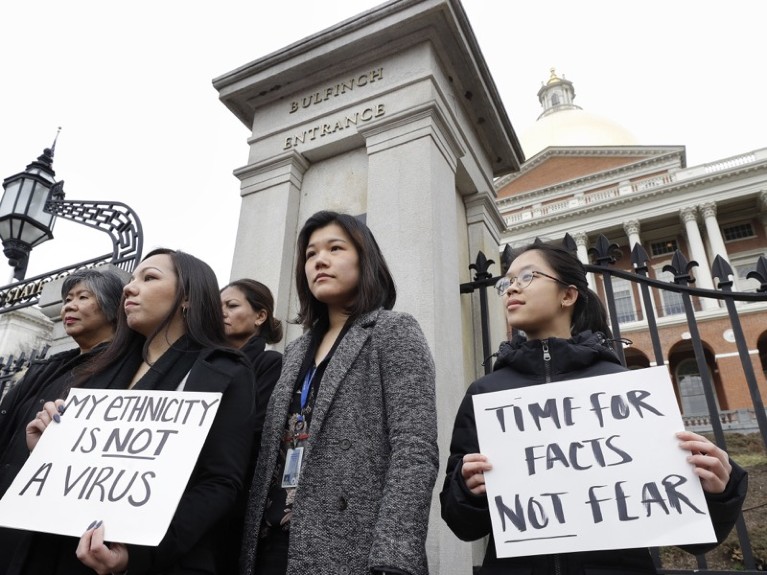 An Asian American civil-rights group has launched an effort to support Chinese and Chinese American scientists who are facing inquiries from law enforcement as a result of the United States' increased crack-down on foreign interference. The organization, Asian Americans Advancing Justice | AAJC in Washington DC , will educate scientists about their rights and provide legal resources to those who receive questions from the Federal Bureau of Investigation (FBI).
"To the best of our knowledge, it's the first effort of this kind to focus on the Chinese scientific and academic community," says John Yang, the president and executive director of Advancing Justice | AAJC.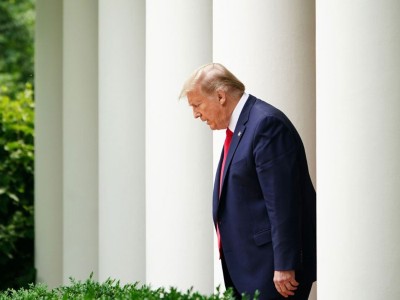 US political crackdown spurs fears of Chinese brain-drain
The effort started to take shape in November 2018, when the US Department of Justice announced the China Initiative. The agency declared that it would be focusing on Chinese espionage, including in universities and laboratories. Scientists and lawmakers have raised concerns that the US government's actions are unfairly focused on Chinese scientists, and researchers themselves have expressed worries about being caught in the dragnet.
Some universities and Chinese-American groups have issued public statements in support of students and faculty who have reported being targeted by US government agencies because of their Chinese heritage. But so far, there hasn't been a coordinated effort to offer support and resources, says Jenny Lee, a social scientist who studies scientific collaboration and international relations at the University of Arizona in Tucson.
"We can safely assume that any Chinese scientist is very aware that they are under suspicion," says Lee. "This would cause them to consider collaborating with other scientists and other locations of the world where they will not be perceived as potential criminals."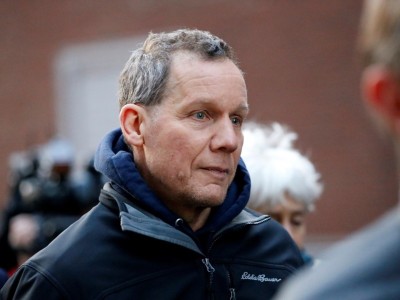 Scientists in China say US government crackdown is harming collaborations
Agency leaders have insisted that the country's interest is in a few select cases of illegal or non-compliant behaviour and is not intended to target people because of their racial or ethnic background. "People get nervous," said US President Donald Trump's science adviser, Kelvin Droegemeier, at a presentation to US universities this month. "It's not about profiling. It's about making sure you play by the rules."
Universities have been waiting for the White House Office of Science and Technology Policy, which Droegemeier heads, to issue a unified set of guidelines for disclosing foreign funding and researcher collaborations. But these rules have been in development for several months, and the office has yet to publish them.
Cases in which foreign researchers are charged with espionage are complex, and legal firms might be reluctant to take them on, says Yang. So the Advancing Justice| AAJC project offers to refer Asian and Asian American scientists to lawyers who are knowledgeable about such accusations. In the six months before officially launching the project, the group made more than a half-dozen referrals, says Yang. The project also aims to educate scientists about their rights. "Simply because the FBI comes to your door, you do not have to answer questions," Yang said at a 6 October press conference announcing the project.
Although some scientists that have been arrested by the US government are awaiting trial, in other cases authorities have back-tracked on public charges. This year, for instance, the US government filed and then dropped charges against a Chinese scientist, Hu Haizhou, who was visiting a fluid dynamics lab at the University of Virginia in Charlottesville (UVA). At the time of his arrest, US authorities had claimed that Hu was stealing code developed by his UVA faculty collaborator, then later said he was authorized to access part of it.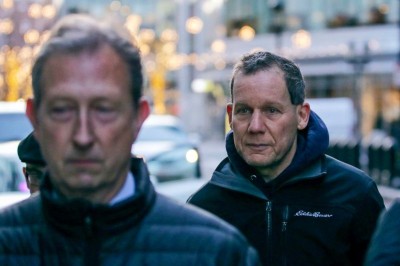 Universities are forging ties with the FBI as US cracks down on foreign influence
Members of US Congress share concerns that government actions could be sweeping up innocent scientists in its search. In February, two members of the US House of Representatives probed the National Institutes of Health (NIH) about its efforts to stop intellectual-property theft. The US funding agency has said it is examining more than 180 cases in which scientists have failed to disclose foreign funding or collaborations, in violation of NIH policy. But the agency has not revealed much more about those probes. The lawmakers demanded additional details about these cases, including the race and ethnicity of the scientists being investigated.
"We expect answers, and we will continue to press until we have answers into our official investigation," California Democrat representative Judy Chu, the chair of the Congressional Asian Pacific American Caucus and one of the signatories, said at a press conference announcing the Advancing Justice| AAJC project.
There is concern that anti-China rhetoric and antagonism towards foreign researchers will get worse with an economic downturn in the United States caused by the COVID-19 pandemic. Politicians have scapegoated immigrants in the past during times of crisis, says Lee, and Trump and his administration have blamed China, where the first cases of coronavirus were detected, for causing the pandemic.