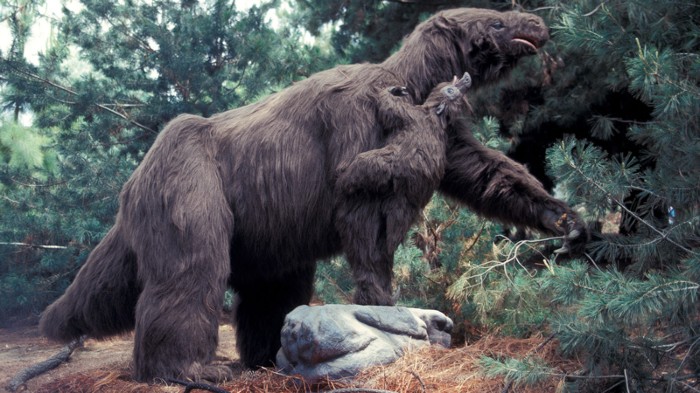 Palaeontology
A bone bed reveals mass death of herd of giant ground sloths
The bones of 22 giant ground sloths that probably died en masse have been found at an Ecuadorian fossil site, offering insights into the lives of these long-gone, three-tonne herbivores.
Previous research has focussed on the evolutionary tree of giant ground sloths and their modern kin. Seeking to understand the animals' behaviour, Emily Lindsey at the La Brea Tar Pits and Museum in Los Angeles, California, and her colleagues analysed 575 bones, all excavated from the Tanque Loma site in southwestern Ecuador, of the sloth species Eremotherium laurillardi.
The team found that the animals ranged from juveniles to full-grown adults, hinting that these Ice Age behemoths might have travelled in herds. The site, which has been carbon dated to roughly 18,000 to 23,000 years ago, features copious remains of the beasts' digested food.
Ground sloths found at other fossil sites died after becoming mired in asphalt seeps. But the authors hypothesize that the Tanque Loma animals might have been gathered in a drying waterhole — as modern-day hippopotamuses do — when they perished of thirst or disease.