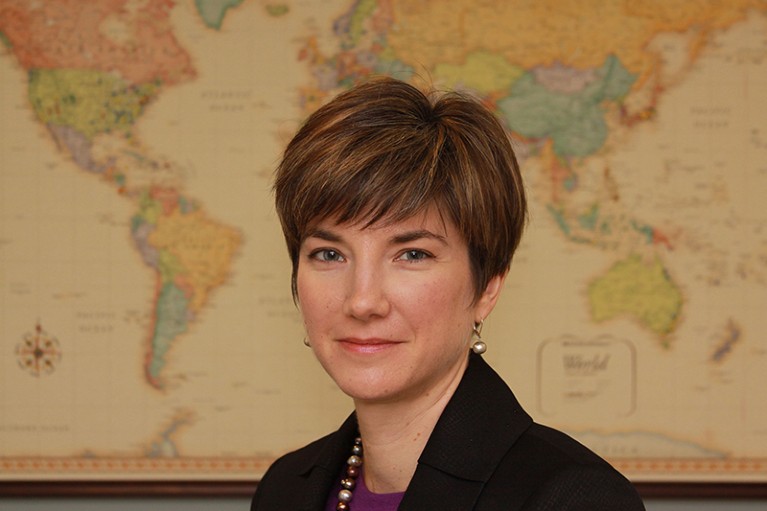 Erika Shugart had wanted to be a scientist from childhood. So she found it tough to turn her back on research in 1997, after completing a molecular biology PhD at the University of Virginia in Charlottesville. But Shugart stayed close to science, and went on to carve out a successful career in science communications and policy. She has been chief executive of the American Society for Cell Biology (ASCB) since 2016.
Why did you leave research behind?
It was a difficult choice, but once I was actually doing science, I realized that although I was fascinated by it, what I really wanted was to connect science with the public and policymakers, to work in teams and to help people understand science. I also realized that I liked projects with a defined ending, which research doesn't normally provide.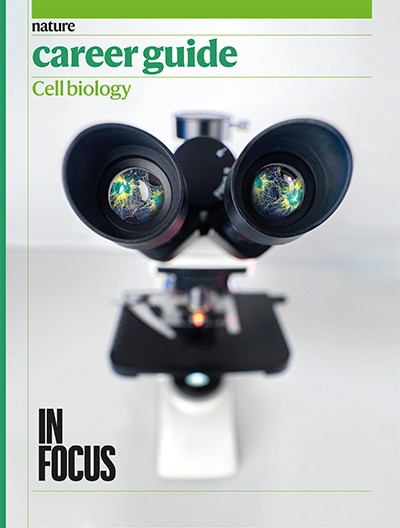 Nature Career Guide: Cell biology
What was your path out of academia?
I put together what would now be called an out-of-academia blog. I interviewed science journalists, patent lawyers and people working in communications, technology transfer and policy, and put the results up on a website. I also learnt some web skills, which probably got me my first internship at the National Research Council of the US National Academy of Sciences, because they needed a website for a meeting.
Why have non-academic careers been such a focus at the ASCB in recent years?
A 2012 international survey, with participants mostly in the United States and mostly from the life sciences and medical sciences, showed that unemployment after a postdoc had risen from 4% in 2008 to 10% in 2012 (see go.nature.com/37eug8f). Employment in what are known as alternative careers doubled between 2010 and 2012, to 16%. Around this time, it was beginning to really hit home that most people who get a cell-biology PhD will not become a professor or stay at a university. So the society created a Committee for Postdocs and Students, whose members took matters into their own hands and started to provide help, advice and support for those moving out of academia.
How does the ASCB help those looking at careers outside academia?
We offer a wide range of talks on careers and professional development at our annual meeting. They're generated by our committees and members, and offer people a taste of the many options out there. One of our most successful programmes is a week-long course for those considering leaving academia, with interactive sessions and speakers from biotech and pharma, and also entrepreneurs. Some 67% of attendees have gone on to jobs in industry, regulatory affairs or tech transfer. We also run careers webinars.
What trends should early-career cell biologists be aware of when thinking about their futures?
The other side of the decline in available academic positions is the uptick in jobs in industry, as well as in other sectors, such as patent law, communications and policy. There are growing opportunities to collaborate with those in other fields. We continue to see more men, white men in particular, than women and people of colour staying in academia. That's a concern for academia because diversity of backgrounds brings diversity of thought.
What careers advice do you offer early‑career researchers?
I've seen a lot of CVs of people looking to make the shift out of academia. What I look for is those who go out to get extra experience and skills, whether taking a course, writing articles or volunteering at a tech-transfer office. It shows commitment to a path and initiative. There are so many enriching careers for people with advanced training in science. If people think about what it is about science that makes them passionate — maybe the writing, communicating or project management — and pursue that, they'll be able to find a satisfying career.