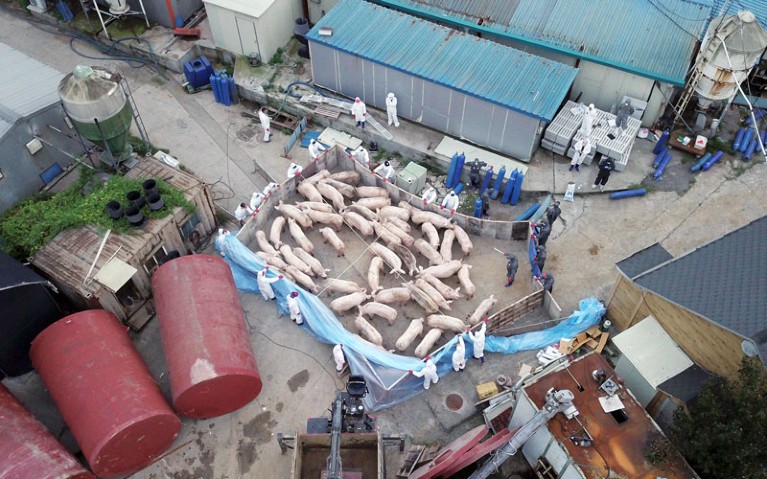 Snipers in South Korea target boars with deadly virus
South Korea has mobilized military snipers and drones along the demilitarized zone between itself and North Korea to stave off wild boars carrying African swine fever.
Cases of the highly contagious and lethal virus in pigs started to appear in South Korea last month. Authorities there have confirmed 15 cases in wild boars and 14 in domestic pigs on farms near the border with North Korea. There is no vaccine or treatment for the virus.
The nation has culled more than 150,000 pigs so far to contain the spread, says the agriculture ministry. The defence ministry says it has mobilized civilian teams of hunters, as well as military snipers, to take down wild boars near the North Korean border, according to South Korean media.
The Food and Agriculture Organization of the United Nations says that at least ten countries in Asia have ongoing outbreaks of the virus, which has wiped out millions of pigs.
The disease's spread comes as scientists in China reported on 17 October that they have obtained the most detailed picture yet of the virus's structure, which could assist vaccine development (N. Wang et al. Science http://doi.org/ddbp; 2019).
Fresh push for 'failed' Alzheimer's drug
A drug for treating Alzheimer's disease that the biotechnology company Biogen left for dead in March may get another chance to prove itself.
Biogen, in Cambridge, Massachusetts, announced on 22 October that it would seek approval from the US Food and Drug Administration (FDA) for its drug aducanumab to treat early-stage Alzheimer's disease. Biogen's share price, which plummeted in March following news that the drug had failed, shot up again after the latest announcement.
The company had halted development of aducanumab, an antibody that targets deposits of amyloid-β protein in the brain, because an early analysis of clinical-trial results suggested that it had no significant effects on clinical symptoms such as memory loss and disorientation. But Biogen has since evaluated new data from the same studies. These showed that, for a subset of patients, high doses of aducanumab given for an extended period significantly slowed cognitive decline.
Scientists caution that FDA approval is not guaranteed.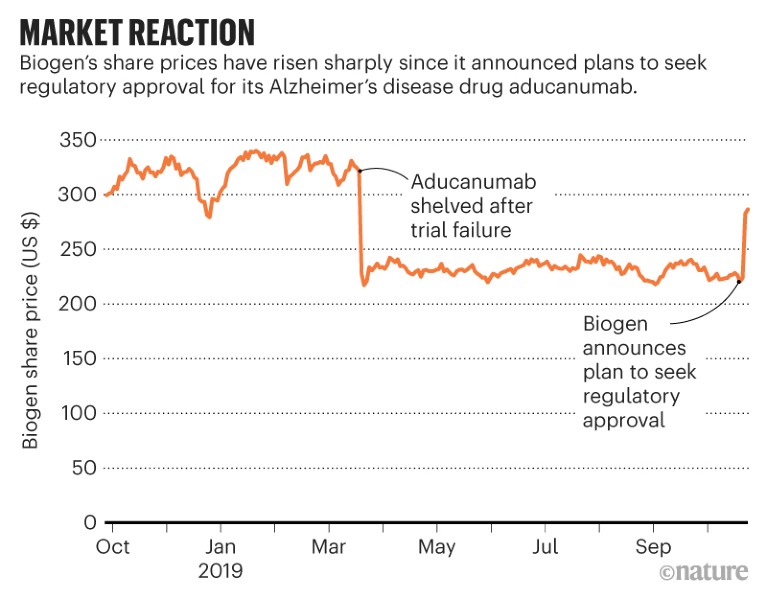 Trump revives White House science council
US President Donald Trump has resurrected the President's Council of Advisors on Science and Technology (PCAST), more than two years after he took office. Trump signed an executive order on 22 October appointing seven members to the panel. All but one come from industry, rather than academia. The lone university researcher on the panel so far is Birgitta Whaley, director of the Quantum Information and Computer Center at the University of California, Berkeley.
The four other members of the panel who have PhDs in scientific fields include H. Fisk Johnson, the chief executive of cleaning-products firm S. C. Johnson in Racine, Wisconsin; Dario Gil, director of IBM Research in Yorktown Heights, New York; Sharon Hrynkow, senior vice-president for medical affairs at Cyclo Therapeutics in Gainesville, Florida; and A. N. Sreeram, chief technology officer for the chemical firm Dow in Midland, Michigan.
The remaining members of the panel are Catherine Bessant, chief technology officer at Bank of America in Charlotte, North Carolina, and Shane Wall, chief technology officer at Hewlett Packard and global head of HP Labs in Vancouver, Washington.
PCAST will be led by Kelvin Droegemeier, director of the White House Office of Science and Technology Policy and Trump's science adviser.
Canadian kids sue government over climate change
A group of children and young adults filed a lawsuit on 25 October alleging that the Canadian government has violated their constitutional rights by promoting and enabling fossil-fuel development in spite of acknowledged risks from global warming.
Fifteen people aged between 10 and 19 filed the lawsuit in federal court, arguing that climate change will impinge on their right to "life, liberty and security". The lawsuit also argues that climate change will interfere with basic equality rights, given that the most severe effects of climate change will be borne by future generations.
"The courts must hold this generation to account for harms that are being done to the next," says Chris Tollefson, co-counsel for the plaintiffs and a specialist in environmental law at the University of Victoria in Canada.
Ira Reinhart-Smith, a 15-year-old plaintiff from Caledonia, Canada, got involved with climate activism last year. "My generation and generations to come are going to be exposed to things that the world has never been exposed to before," he says.
The lawsuit is the latest in a series of legal challenges aiming to force governments around the world to act on climate change.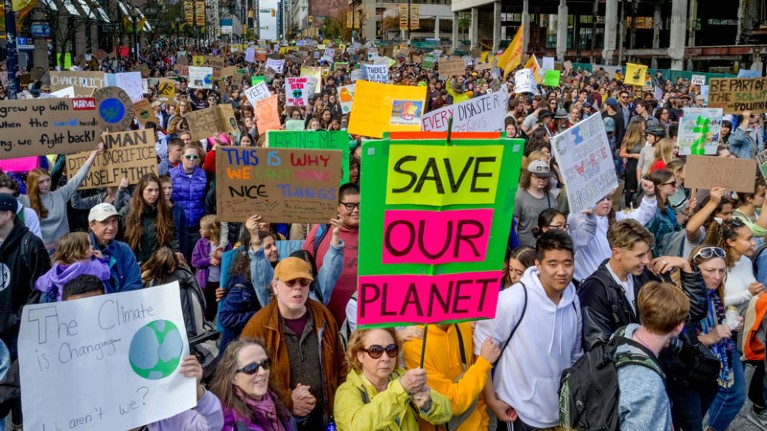 StarCraft II AI outplays top-rated gamers
Players of the video game StarCraft II faced an unusual opponent this summer. An AI called AlphaStar — built by Google's artificial intelligence firm DeepMind — was unleashed on the game's European servers, where it achieved a grandmaster rating, placing it within the top 0.15% of the region's 90,000 players. This result, reported on 29 October (O. Vinyals et al. Nature https://doi.org/10.1038/s41586-019-1724-z; 2019), shows for the first time that an AI can play at the highest levels of StarCraft II, which poses different challenges from other games AIs have aced.
StarCraft II players wage futuristic warfare by controlling human and alien armies in real time. Experienced players multitask by managing resources, executing complex combat manoeuvres and out-strategizing their opponent.
AlphaStar uses similar machine-learning techniques to AIs that DeepMind built to play chess and Go. They rely on neural networks, which learn to recognize patterns, and could be applied to other AI problems, such as self-driving cars.
AlphaStar crushed low-ranking opponents and amassed 61 wins out of 90 games against top-rated players, although it wasn't able to beat the best human player in the world.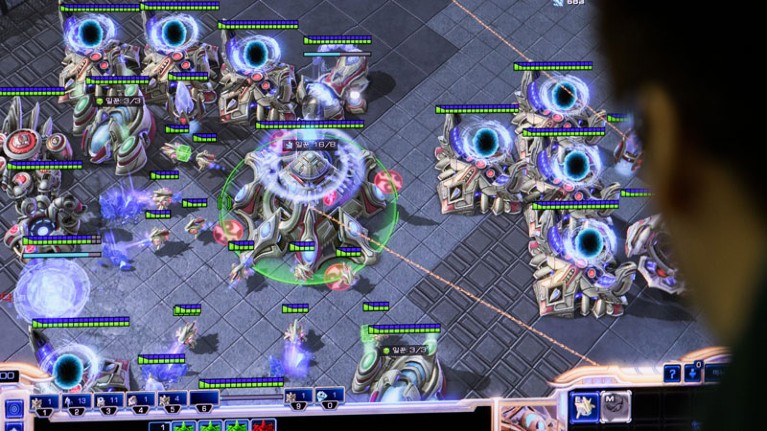 Wanted: tougher laws to protect Australian species
More than 240 conservation scientists have called on the Australian government to strengthen the country's environment-protection laws to halt habitat destruction and species extinctions.
In an open letter to Prime Minister Scott Morrison, the scientists wrote that Australia is in the middle of an "extinction crisis", citing evidence that in the past two centuries the continent has lost more than 10% of its 273 native land-mammal species. Two mammal and one reptile species have died out in the past decade. In addition, more than 1,800 plants and animal species are listed as threatened with extinction.
The scientists' call comes as a review of the national environment legislation starts this week. The Environment Protection and Biodiversity Conservation (EPBC) Act, established in 1999, must be reviewed at least once a decade.
"Our current laws are failing because they are too weak, have inadequate review and approval processes, and are not overseen by an effective compliance regime," the scientists wrote. Since 2000, more than 7 million hectares of habitat that could have housed threatened species has been wiped out.
Environment minister Sussan Ley said that the review of the EPBC Act will encourage submissions, such as the letter, as well as input from agricultural and industrial perspectives. "The government is investing significantly in environmental restoration and land care programs to promote biodiversity and safe havens for our native species," Ley said.