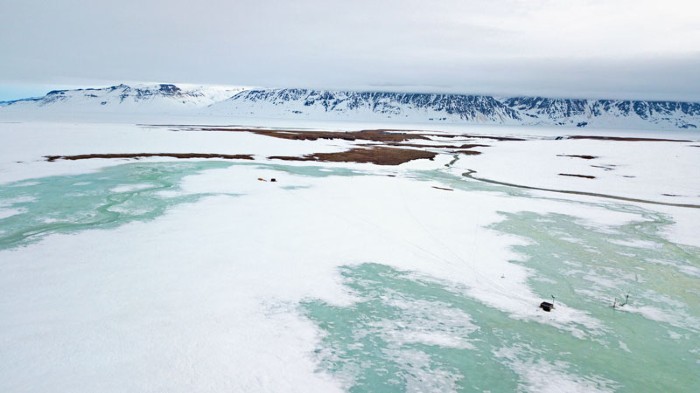 Ecology
Extreme winter leads to an Arctic reproductive collapse
There were neither birds nor bees at one spot in the Arctic in 2018. Snow that accumulated in the first months of the year was so excessive and lingered so long that many species missed their chance to breed.
For the first time in more than two decades of yearly observations, Niels Martin Schmidt at Aarhus University in Denmark and his colleagues documented an almost complete reproductive failure across the entire food web of northeast Greenland in the summer of 2018.
Plants flowered late in the season. Insects were nowhere to be found. Most migratory birds did not reproduce. At least five shorebirds died of starvation. And almost no new cubs or calves joined the Arctic fox (Vulpes lagopus) and the muskox (Ovibos moschatus) populations.
The record amount of snow will not devastate these species, the researchers say. But they now suspect that extreme snowfalls — and resulting collapses in reproduction — could grow more common as the world's climate continues to change.