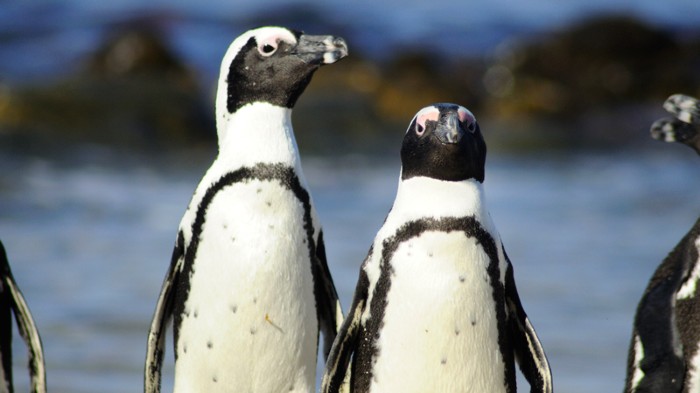 Ecology
Baby penguins benefit from fishing bans
Even modest restrictions on fishing can improve survival rates for penguin chicks in South Africa.
Richard Sherley at the University of Exeter, UK, and his colleagues monitored chicks in populations of African penguins (Spheniscus demersus) on South Africa's Robben Island and neighbouring Dassen Island. For all but one year between 2008 and 2015, fishing was banned within 20 kilometres of one or other of the islands.
The team found that chick survival improved by 11% in years when fishing was prohibited. Computer simulations showed that the fishery closures reduced the risk that these colonies would decline to fewer than 500 breeding pairs by 2025. Below that number, the long-term odds of colony survival drop to less than 50:50.
But the team found that closures had no consistent effect on the African penguin colonies on two other South African islands. All the same, the results provide some of the first evidence that human harvests of small, schooling fish can affect entire populations of marine predators, the authors say.