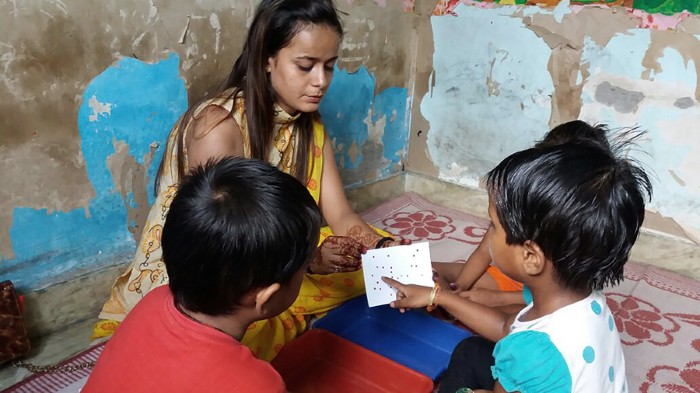 Psychology
Maths games give preschoolers an intuitive boost
Preschool maths games can boost children's mathematical intuition, according to a large-scale classroom study in India.
Moira Dillon at New York University in New York City and her colleagues studied the effects of cognitive games on 1,540 children, most aged between 4 and 6, at more than 200 preschools in Delhi. Over the course of four months, some children played maths games, such as comparing numerical quantities and finding geometric shapes. Others played games to exercise their social skills, and others played no games.
Those that played maths games scored better in overall mathematical aptitude tests than those that played social games or no games. In particular, maths games enhanced non-symbolic, intuitive skills — such as the ability to approximate quantities — for up to 15 months, the length of the study period. Maths-trained preschoolers also showed short-term gains in symbolic mathematics, including knowledge of numerals and shape names, but these benefits disappeared during the first year of primary school.