The diagnostics, treatment and five-year survival rates for bladder cancer are largely unchanged since the 1990s. Research into cancer genomics, risk factors and immune therapies could hold the key to progress against this malignant disease.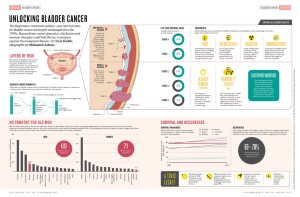 Most cases of bladder cancer occur in the cells of the bladder's innermost lining, the urothelium. In most patients, the cancer has not spread far. These 'non-muscle-invasive' tumours are easier to treat and much less lethal than tumours that have grown into the muscle wall or beyond.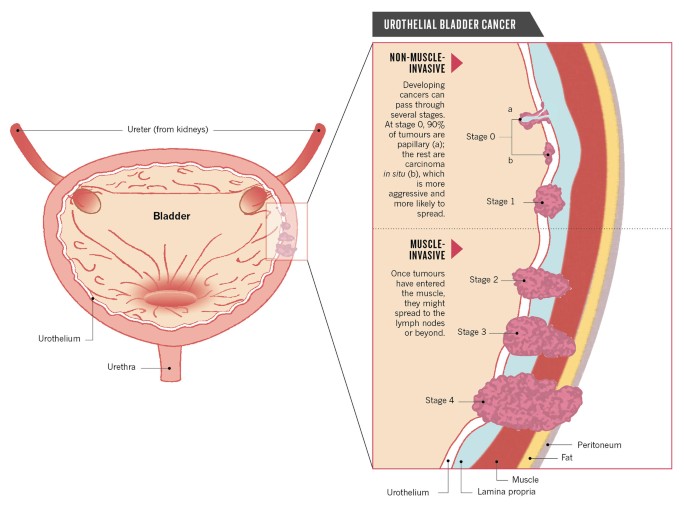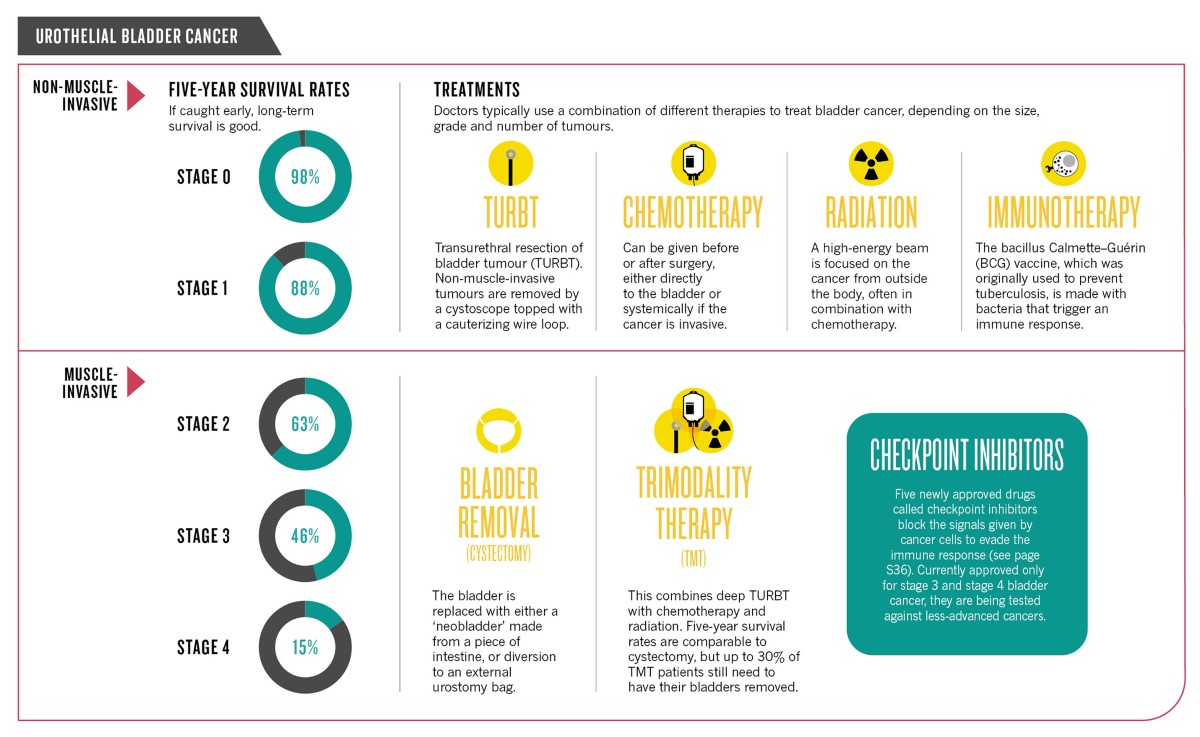 Most cases of bladder cancer are the urothelial type. The less-common types are: squamous cell carcinoma, adenocarcinoma, small-cell carcinoma, and sarcoma.

Men are about three to four times more likely than women to get bladder cancer, but women are typically diagnosed with more-advanced cancer and have a worse prognosis. Worldwide, bladder cancer is the ninth-most-common cancer and the thirteenth deadliest. But in more-developed countries (below), it poses a bigger threat than many other cancers because fewer new treatment and prevention options have been developed.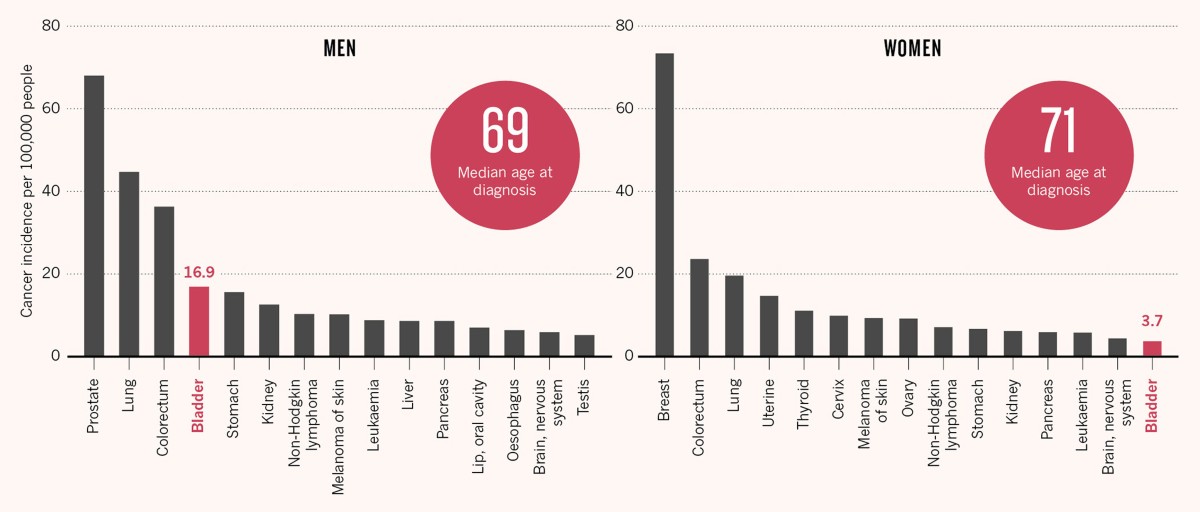 Unlike many other cancers, there has been no improvement in survival rates for bladder cancer for three decades.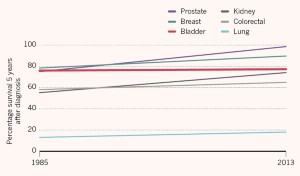 After surgery, people with bladder cancer should have regular cystoscopies (typically every three months for the first year or two, and then every six months) to see if the cancer returns, as well as imaging and urine tests.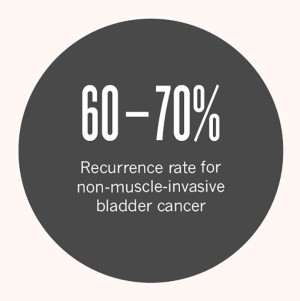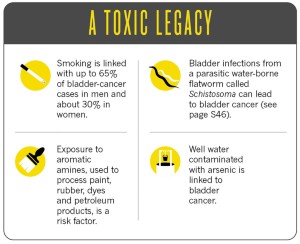 2. Ploussard, G. et al. Eur. Urol. 66, 120–137 (2014).
3. NIH Surveillance, Epidemiology and End Results Program; available at http://go.nature.com/2yk45st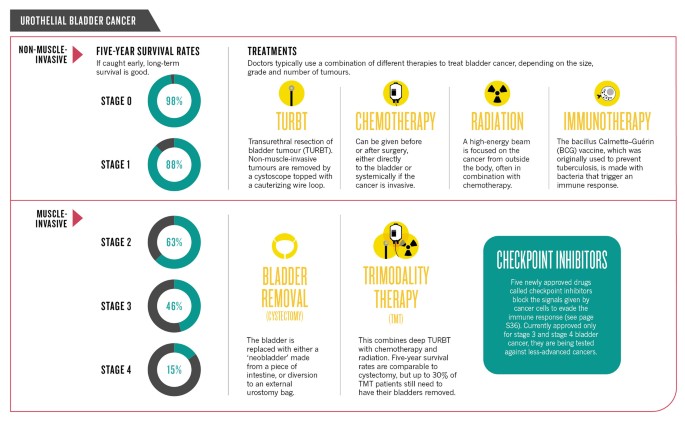 Related links
Related links
Related links in Nature Research
Related external links
About this article
Cite this article
Berdik, C. Unlocking bladder cancer. Nature 551, S34–S35 (2017). https://doi.org/10.1038/551S34a
Comments
By submitting a comment you agree to abide by our Terms and Community Guidelines. If you find something abusive or that does not comply with our terms or guidelines please flag it as inappropriate.