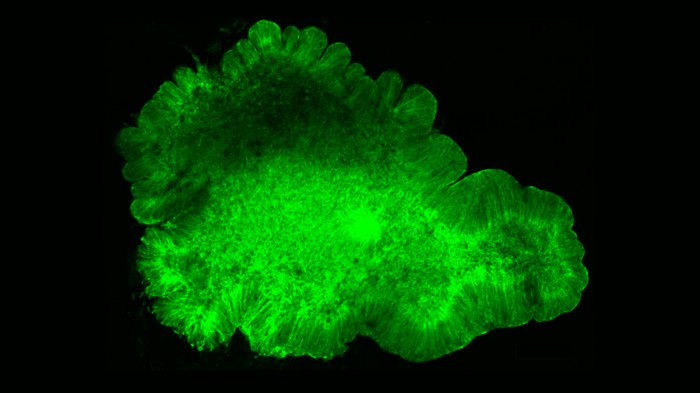 Miniature 'brains' in a dish have provided a guidebook to the physical forces that give the human cerebral cortex its classic wrinkled appearance.
Previous experiments used polymer gels to model the formation of the brain's folds, a process crucial to the organ's development. To move such studies into living cells, Orly Reiner and her colleagues at the Weizmann Institute of Science in Rehovot, Israel, grew 'organoids' — 3D clumps of cells — that mimicked the developing brain.
The team confined the organoids, which were grown from human cells, to small compartments. Wrinkling developed during the second week of maturation, and was triggered, in part, by the faster growth of the organoid's outer regions compared with its inner regions. Treatment with a drug that inhibits the action of a key component of the cell skeleton led to smoother organoids.
The results suggest that organoids can offer a useful model for early brain development.