Meet our Chief Editor
Read our Q&A interview with the Chief Editor of Nature Metabolism, Christoph Schmitt.
Christoph discusses his background, inspirations, and his vision for Nature Metabolism now and for the future.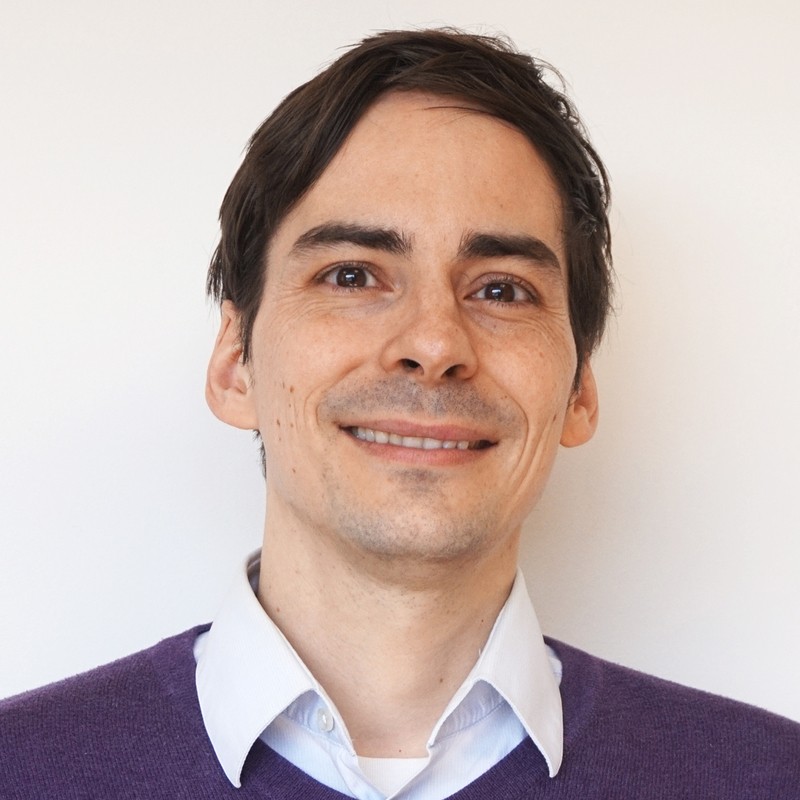 Tell us a bit about yourself and your early career path. Which university did you graduate from, and what are your research interests and your background?

Christoph Schmitt: I was drawn towards the life and health sciences when I left school but found it hard to pick one subject over another. I eventually decided to study pharmacy at the University of Heidelberg, in part because the degree involves a very broad range of subjects. This breadth, including a strong emphasis on chemistry, is something I still benefit from to this day. After a short stint in a research laboratory in Spain as part of the ERASMUS program, I moved to Austria for my doctoral thesis at the University of Vienna, where I studied endothelial nitric oxide production. I then conducted postdoctoral research at University College London, investigating mitochondrial function and links between cellular energy metabolism and cell proliferation. In 2010, I moved into publishing, initially working at the Nature Reviews journals, followed by six years as an editor and later a team manager at Nature Communications, where, among other things, I handled and oversaw metabolism research published in the journal. In 2018, I became Chief Editor of Nature Metabolism.
What inspired you to become Chief Editor of Nature Metabolism? Why do we need a journal like Nature Metabolism today?

​Christoph Schmitt: The idea of launching a new journal that serves the wider metabolism field immediately appealed to me for several reasons. First, I was given a lot of creative freedom when charting the course of a new journal, mapping out its scope and defining our editorial values, all of which were incredibly exciting! Second, I was very confident that the journal addresses a real need within the scientific community, given how much the metabolism field has grown in recent years. Metabolism researchers were very much looking for another journal in which to publish high-quality, high-impact metabolism research. As such, Nature Metabolism plugged a very obvious gap in the Nature journal portfolio. The response of the scientific community so far has been phenomenal, and it is great to see how enthusiastic researchers are about submitting their work and about the visibility that comes with publishing it in our journal.
Did you always have a natural appreciation for metabolism, or was there a particular event or experience that sparked your interest here?
​
Christoph Schmitt: Metabolism is often referred to as the chemistry of life, so it influences basically every system we study in the life sciences, from cells to organisms. I kind of got hooked during my postdoctoral days when studying mitochondrial biology. The theme of metabolism in physiology and disease became obvious to me when I started reading more broadly as an editor at Nature Communications. Metabolism research quickly developed into the area of research that I felt most passionate about championing in the journal.
Thinking of some of the bigger challenges facing society, how will Nature Metabolism address them?

​Christoph Schmitt: Metabolism research has led to breakthroughs in many areas, including in our understanding of diseases that place a huge burden on society, such as obesity, diabetes, cancer, and cardiometabolic and neurodegenerative diseases—all of which are projected to increase over the next decades. As a journal covering both fundamental advances in the life sciences and more goal-oriented biomedical or translational research, we aim to be at the forefront of developments that might eventually lead to new therapies that could help us manage these diseases.
What will Nature Metabolism have to offer that will make it stand apart from other journals? What is your vision for Nature Metabolism now and in the future?

​Christoph Schmitt: I am particularly keen on keeping the journal broad so that it covers the full breadth of metabolic research, from fundamental cell biology to biomedical and translational research. I believe there is value in fostering an exchange between subfields within the wider metabolism field. We want to enable more cross-pollination of ideas and cooperation between subdisciplines. This breadth in scope is unique to Nature Metabolism and will hopefully make the journal essential reading for researchers working in any area of metabolic research.
Editorially, we are very keen on offering excellent author and reviewer service. For example, as editors we strive to be accessible, offer quick turnaround times, rationalize our decisions and provide guidance as to what our priorities are when inviting a revised manuscript. I also look forward to experimenting with new editorial initiatives that offer greater transparency and insight into our decision-making process.
Is there anything else about you or your editorial team that the research community should know?

Christoph Schmitt: One of the fun aspects of our jobs is that we generally do not know what people are going to submit tomorrow. Personally, I find it immensely enjoyable when I am surprised by reading a newly submitted manuscript that presents an exciting new concept that I did not see coming. It is what gets me out of bed in the morning and, when it happens, it really makes my day! Engaging with the scientific community is an important part of our job, too. We all love talking about science and learning something new. So please do reach out to us—either by email or in person at a conference.
Have you got something in the pipeline? We would love to hear about it! Submit your next research to Nature Metabolism and register for our e-alerts to keep up to date with the latest metabolic research.