Focus |
Technology of the year 2021
Digital tech and the pandemic is the theme of our 2021 technology of the year. Here, in a series of articles, we highlight the use of digital technology during the coronavirus pandemic and explore the impact the pandemic could have on the relationship between technology and society.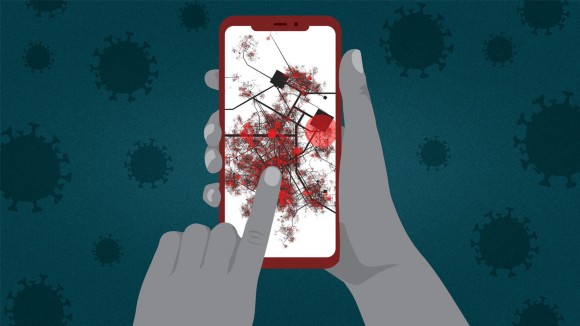 Editorial
For our 2021 technology of the year, we explore the impact of the coronavirus pandemic on digital technology.
News & Views
Wearable electronic devices, which allow physiological signals to be continuously monitored, can be used in the early detection of asymptomatic and pre-symptomatic cases of COVID-19.
H. Ceren Ates,

Ali K. Yetisen ⋯

Can Dincer