Award |
Nature Research Awards for Driving Global Impact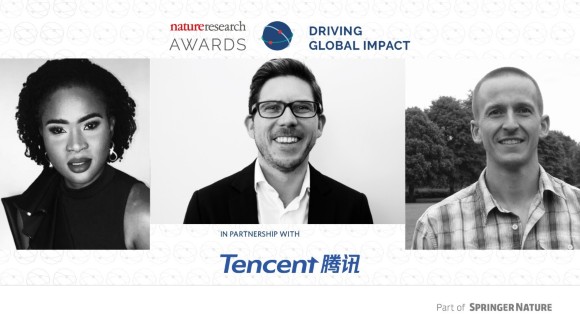 Meet the 2020 Shortlist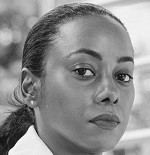 Simone Badal
Being a scientist in the developing world comes with challenges that can easily stifle one's enthusiasm and impact. Yet, with persistence and perseverance, it provides the opportunity to advance niche areas. Simone Badal's PhD findings uncovered many Jamaican lead molecules, using in vitro cell line models, that were more effective and safer than known chemotherapy drugs.
Indeed, the promising results garnered local and international awards, publications in noteworthy journals and grant funding of around 90,000 USD for future work. Close evaluation of the results, however, revealed a disparity in ethnically diverse cell lines available to researchers around the globe for elucidating cancer causes towards advancing more effective and safer drug leads. This led to a project designed with a personalized approach in mind, that uses novel Caribbean cancer and normal cell lines, representative of African ancestry, to identify drug leads specifically for this population. Simone has recently developed the first Caribbean cell line, a prostate cancer cell line, ACRJ-PC28 at the ACRJ Cell Culture Lab, The UWI, Mona.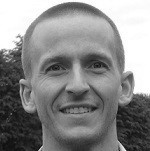 Pete Edwards
As an atmospheric chemist Pete Edwards'research focuses on the chemical processes controlling global challenges such as air pollution and climate. His capacity for innovative research comes from his proven track record across the field's major sub-disciplines, from instrument development, through laboratory and field experiments, to the use of computational models. There are currently few atmospheric chemists who combine this breadth of skills, allowing him to provide unique cross-cutting insights to unravel complex atmospheric chemistry problems. Having worked at world leading institutions in both the UK and the USA, Pete has recently established his independent research group at the University of York. His current research addresses critical gaps in our ability to probe the atmosphere by developing novel measurement techniques, which he subsequently uses to reduce uncertainties in models used to advise air quality and climate policy. Current projects focus on the global sulphur and chlorine cycles and the development of low-cost measurement technologies. His work is currently funded through a European Research Council starting grant and several UK Research and Innovation awards. His research impacts society's ability to deal with its largest environmental challenges, and has significant potential to impact policy from the local through to the global scale.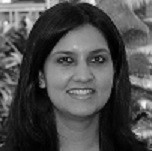 Sumaira Hasnain
Sumaira Hasnain was awarded her PhD in December 2010 from The University of Manchester. She is currently an Associate Professor at the Mater Research Institute-University of Queensland with a team of nine researchers. Sumaira was the first, globally, to demonstrate that immunity can modulate protein production in secretory cells in infection and chronic diseases. Her long-term vision has been to characterise these novel immune factors and manipulate them therapeutically using pre-clinical models of immune-driven pathologies. She holds a patent for targeted immunotherapy in metabolic disease which has led to the formation of a spin-off company, Jetra Therapeutics and venture capitalist funding. She has a rapid upward trajectory in research, evident by extensive body of high-quality publications including in Nature Medicine, Oncogene and Gastroenterology. She has been awarded more than $4 million in competitive funding and has won 19 awards to date, including an award from the Children's Health Foundation in 2019. She is an associate editor for Clinical and Translational Immunology . She is a well-recognised emerging leader in the field as evidenced by a recent invitation to chair at the Immunology 2020 conference by the American Association of Immunologists.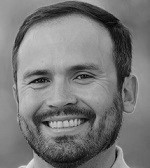 Peter Homyak
Peter Homyak is a soil biogeochemist investigating how human activities alter ecosystem and soil microbial processes. He focuses on these processes because they are critical to determining the fate of soil carbon—a pool holding three times more carbon than the atmosphere—and the emission of trace gases from soils with global consequences to air quality, the stratospheric ozone layer, and Earth's climate. His interest in biogeochemistry grew from his experiences growing up in Colombia, where ecosystem services like clean air and water were lost to economic development. To understand the connections between human activities and ecosystem function, Petertravelled to the US for a college education. With the support of incredible mentors and funding from the National Science Foundation and the Ford Foundation, he now runs a research lab at the University of California, Riverside, where the focus is on: i) developing mechanistic understanding of how ecosystems function so that they can inform policies aimed at protecting critical ecosystem services like soil carbon storage, air quality, and fresh water supply; and ii) empowering students and increasing student access to research opportunities in his lab to find solutions to some of the most pressing environmental problems of our generation.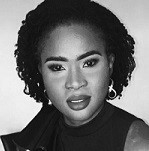 Chinonso Igwesi-Chidobe
Chinonso Igwesi-Chidobe is a senior lecturer in Community Physiotherapy/Rehabilitation at the University of Nigeria. She is an alumnus of the University of Lagos, University of Nigeria and King's College London where she graduated with several distinctions. She completed several certification courses from University College London, Keele University United Kingdom, and the National Health Service United Kingdom. She is a chartered physiotherapist in the United Kingdom and a member of Chartered Physiotherapists in International Health and Development. Chinonso has extensive experience as a community physiotherapist in Nigeria, United Kingdom and Switzerland. She worked in Community-Based Rehabilitation at the World Health Organisation Headquarters office, Geneva-Switzerland. She developed the first biopsychosocial intervention for the primary care management of non-specific chronic low back pain in rural Africa funded by the Schlumberger foundation, The Netherlands, and TETFUND, Nigeria, which won the faculty for the future fellowship award. During postdoctoral research at the research institute for primary care and health sciences Keele University, she completed projects that explored the implementation of patient direct access to musculoskeletal physiotherapy in UK primary care, and the support needs of people living with chronic fatigue syndrome, funded by Arthritis Research UK and NIHR.
Mark Shrime
Mark Shrime is the founder and Director of the Center for Global Surgery Evaluation at the Massachusetts Eye and Ear Infirmary, an Assistant Professor of Otolaryngology and of Global Health and Social Medicine at the Harvard Medical School, and a Visiting Research Scholar at Princeton University's Center for Health and Wellbeing. He is the author of seminal papers on the global burden of surgical disease, the financial burden facing surgical patients, and the number of people who cannot access safe surgery worldwide. He served as a co-author on the Lancet Commission on Global Surgery. His academic pursuits focus on surgical delivery in low- and middle-income countries, where he has a specific interest in the intersection of health and impoverishment. His work aims to determine optimal policies and platforms for surgical delivery that maximize health benefits while simultaneously minimizing the risk of financial catastrophe faced by patients. In 2018, he was awarded the Arnold P. Gold Humanism in Medicine Award by the American Academy of Otolaryngology—Head and Neck Surgery. When not working, he is an avid photographer and rock climber, and has competed on Seasons 8, 9, and 11 of American Ninja Warrior.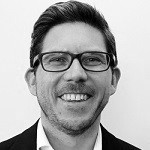 Joshua Vogel
Joshua Vogel is the Principal Research Fellow (Maternal and Child Health) at the Burnet Institute in Melbourne, Australia. He is a medical doctor with a PhD in maternal and perinatal epidemiology. His research work focuses on improving the health and well-being of women and families living in resource-constrained settings. Since 2012, he has co-ordinated and contributed to a number of WHO-led primary research, knowledge synthesis and implementation activities in low and middle-income countries. His areas of professional interest are the quality of antenatal and intrapartum care, stillbirth prevention and preterm birth management. He has extensive experience in clinical epidemiology, interventional research, systematic reviews and guideline development. Joshua is a lead investigator on the WHO ACTION Trials (Antenatal Corticosteroids for Improving Outcomes of Preterm Newborns), two multi-country randomized controlled trials evaluating the efficacy of antenatal corticosteroids in hospitals in five low-resource countries. He is also the lead investigator on a six-country study evaluating the new WHO Labour Care Guide for labour and childbirth management. He has led the development of several WHO guidelines, and established WHO's first 'living guidelines' in maternal and perinatal health.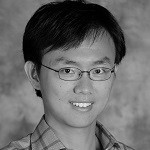 Sheng Xu
Sheng Xu is currently an assistant professor at the University of California San Diego and an alumnus of Peking University, Georgia Institute of Technology, and the University of Illinois at Urbana Champaign. Sheng'sresearch focuses on wearable electronic devices for mobile healthcare. His research has been highlighted as 'Groundbreaking Research' by Forbes, '12 innovations that will revolutionize the future of medicine' by National Geographic, and the NIH-wide end-of-year review. His research has been presented as a testimony to the Congressmen and Congresswomen of the United States during a Congressional Hearing. He has been recognized by many awards, including the MIT Technology Review 35 Innovators Under 35, NIH NIBIB Trailblazer Award, Wellcome Trust Innovator Award, 3M Non-Tenured Faculty Award, Nokia Bell Labs Prize, Biocom Catalyst Award, SPIE DCS Rising Researchers, Lattimer Faculty Fellowship, and MRS Outstanding Young Investigator Award (as one of the 33 recipients of this award since its inception in 1991). Sheng is an alumnus of the National Academy of Engineering, Frontiers of Engineering, the National Academy of Sciences Kavli Fellow, and the National Academy of Medicine Emerging Leaders in Health and Medicine. He serves the journal Nano Research as a Young Star Editor.