Journal Information
On this page: Types of Articles | Editorial Board | Reader Panel
The British Dental Journal (BDJ) is an international, peer reviewed journal for the dental community, published by Springer Nature on behalf of the British Dental Association. We aim to inform our readers of ideas, opinions, developments and key issues in dentistry - clinical, practical and scientific - to spark interest, debate and discussion amongst dentists of all disciplines.
Why publish with us?
Established in 1872, we are the flagship journal of the British Dental Association and one of the longest established dental journals in the world.
We welcome research, clinical and opinion across the field of dentistry, influencing front-line dental practice through our wide clinical readership.
Our dedicated, responsive, and experienced editorial team guides authors through the publication process.
Journal Metrics
The 2021 journal citation metrics for British Dental Journal are as follows:
2-year Impact Factor* (2021): 2.727
5-year Impact Factor* (2021): 2.579
Immediacy index*: 0.730
Eigenfactor® score*: 0.00470
Article influence score*: 0.479
JCR Rank*: DENTISTRY, ORAL SURGERY & MEDICINE 48/92
Journal Citation Score*: 0.94

SNIP: 1.038
SJR: 0.381
Average decision times for 2021:
15 days to first decision for all manuscripts (Median)
Journal usage figures for 2021:
5,435,751 Downloads (in 2021)**
4,298 Altmetric mentions (2021)
*2021 Journal Citation Reports® Science Edition (Clarivate Analytics, 2022; **COUNTER 5
Types of Articles
Papers
Research
These are scientific papers with a focus on clinical research to enable researchers and scientists to communicate their findings to the rest of the community. Some papers will also be featured in our 'Research Insights' section. This includes summaries of papers, Q&As with authors, infographics and expert views.
Research articles are published in full on the BDJ website (some may be chosen to be published in print, but this is at the editor-in-chief's discretion). The title, authors, key points and abstract will be published in the Research section of the printed journal.
Clinical
Our clinical papers are articles and reports on the latest developments and information relevant for those in dental practice. This section now also includes our 'How to' papers which are designed to provide the reader with practical advice to follow or at the least to inform them and 'Refresher guide to' papers which outline a particular topic/area studied at dental school or in postgraduate courses.
Please note, case reports are not normally considered for publication in the BDJ. Case reports may only be submitted if they report on a case that will have a significant impact on day-to-day clinical practice or a particularly unusual and interesting case that will attract the interest of the journal's general readership. Case reports will not be considered for publication when of little relevance or usefulness to readers beyond the setting of the case reported.
Education
These papers are any type of paper, article or report that is relevant to the vital subject of dental education, whether it is undergraduate, postgraduate, specialist or lifelong learning.
Opinion
Our opinion papers express the views and opinions of people that are open to debate and discussion. This section will keep you aware of what people are thinking in dentistry today, and introduce differing views for debate.
General
General articles cover all the topics that don't quite fit into the other categories. These include clinical guidelines and historical papers.
Letters
Letters should be sent directly to our Editor-in-Chief at bdj@bda.org. Priority is given to letters under 500 words long, and content may be edited for space. Our letters section provides the space for individual news, views and opinion.
Case Report Letters: We also have a section for case reports within our Letters pages. Please write the case report in letter format and submit on the submission website. If you wish, we can accommodate up to two small images; please submit images with 300 dpi resolution as separate TIFF, JPEG or EPD files. Please ensure written consent to publication has been obtained from the patient(s) for any patient-identifiable data/images, and indicate this within the letter.
Authorship: the BDJ's normal procedure is to credit the author(s) of a letter by their name and location (no qualifications). Specific institutional or organisational affiliations or qualifications are included solely at the discretion of the Editor-in-Chief, when deemed necessary to add context to the letter.
Book reviews
Our book reviews provide you with a thorough insight into the latest books in dentistry. Most reviews for the BDJ are commissioned, although the BDJ does occasionally accept reviews submitted without prior agreement. Submitted reviews should be approximately 400 words in length.
Obituaries
To honour members of the dental community, we publish obituaries. All submitted obituaries should be 400 words in length. Content is down to the individual author; however, approval of the family should be given prior to publication.
Further information on how to publish in the BDJ can be found in our Author Guidelines section.
BDJ Editorial Board
Stephen Hancocks OBE, Editor-in-Chief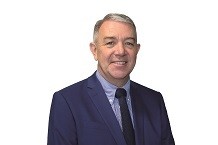 Stephen is Editor-in-Chief of the BDJ. He is a dentist, writer, editor, publisher and performer. He was appointed OBE in 1997 by Her Majesty Queen Elizabeth II for services to the dental profession and subsequently has been awarded Honorary Membership of the British Dental Association, the American Dental Association and a place in the prestigious FDI's List of Honour. He has an MA from the Central School of Speech and Drama, London in Advanced Theatre Practice and is also well known for chairing, lecturing and after-dinner speaking. Additionally, he has a gardening series on YouTube entitled Let's Go Gardening.
Padhraig Fleming BDJ Associate Editor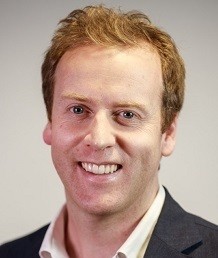 Padhraig is Professor, Consultant and Postgraduate Training Lead in Orthodontics at the Institute of Dentistry, Queen Mary University of London. Padhraig also works in private practice in the West End of London and in Kent on a part-time basis. He was awarded his MSc with Distinction in 2007, the Membership in Orthodontics and British Orthodontic Society Medal in 2008 and his PhD in 2013. He is also an Associate Editor of American Journal of Orthodontics and Dentofacial Orthopedics, Journal of Dentistry and Progress in Orthodontics and is on the editorial board of numerous other journals. He has published over 140 peer-reviewed papers and has received numerous research awards including the Chapman Prize from the British Orthodontic Society and the B.F. and Helen E. Dewel Award from the American Association of Orthodontists on two occasions. He has co-authored three successful orthodontic textbooks: Clinical Cases in Orthodontics, Functional Appliances: Theory and Practice, and in 2019 Fixed Orthodontic Appliances: A practical guide.
Avijit Banerjee BDJ Associate Editor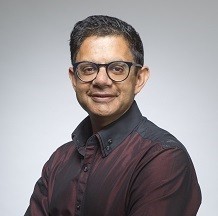 Avijit is Professor of Cariology and Operative Dentistry, Hon. Consultant and Clinical Lead, Restorative Dentistry at the Faculty of Dentistry, Oral & Craniofacial Sciences, King's College London/Guy's & St. Thomas' Hospitals Foundation Trust, London, UK. He holds the positions of Head of Conservative & MI Dentistry, Director of Education (UG) and Programme Director of the innovative KCL distance-learning Masters in Advanced Minimum Intervention Dentistry. He also leads the Cariology & Operative Dentistry research programme at the world-leading Faculty (as part of the Centre of Oral and Clinical Translational Science), researching, publishing and lecturing internationally about MI operative caries management, adhesive dental biomaterials and clinical trials. He is a member of the British Dental Association Health and Science Committee also, all whilst maintaining wet-fingered specialist clinical practice in restorative dentistry, prosthodontics and periodontics.
Paul Batchelor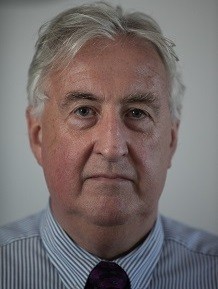 Paul qualified in 1980 and worked within the CDS and GDS, He subsequently moved to the London Hospital. A former President of the British Association for the Study of Community Dentistry, he has acted as advisor to a number of international governments and organisations, twice Vice Dean of the FGDP(UK), Advisor to the Irish Department of Health, the National Association of Primary Care. Currently, he holds honorary positions at UCL and UCLan, a Director of Oral Care Consulting, Chief Facilitator for the FGDP's Fellowship programme, and a member of the European Health Policy Group.
Habib Benzian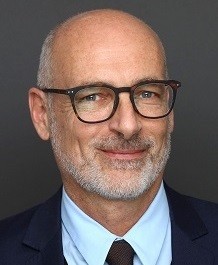 Habib is Research Professor, Department of Epidemiology and Health Promotion, College of Dentistry, New York University, and serves as Associate Director Global Health and Policy of the WHO Collaborating Center for Quality Improvement and Evidence-based Dentistry. In various capacities during the last 20 years, Habib has been at the forefront of global advocacy to end the neglect of oral health. As expert in international (dental) public health, health policy, and NCDs he works at the intersection of academia, policy and practice, advising the WHO, UNICEF, governments and donor agencies. He is a member of the Lancet Commission on Oral Health and is co-lead of the working group on Advocacy, Global Policy and Governance. Together with the group of 13 co-authors he was awarded the IADR Aubrey Sheiham Award for Best Scientific Paper of the Year in Dental Public Health (March 2020) for a paper that was part of the landmark Lancet Series on Oral Health in July 2019.
Bhupinder Dawett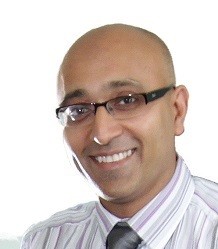 Bhupinder qualified in 1993 and has maintained working in NHS general dental practice ever since. He is currently a Doctoral Research fellow at the University of Sheffield, and also teaches on the distance-learning Masters in Advanced Minimum Intervention Dentistry at the Faculty of Dentistry, Oral and Craniofacial Sciences at King's College London. Alongside this he is principal dentist at Dental Practice in Derbyshire which focuses on minimum intervention dentistry and practice-based research, and is also Oral and Dental Speciality lead for the NIHR East Midlands Clinical Research Network.
Jennifer E. Gallagher MBE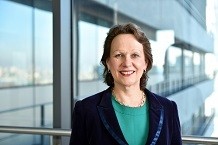 Jennifer (Jenny) holds the Newland-Pedley Chair in Oral Health Strategy at King's College London [KCL] where she is a Global Envoy for the College and Dean for International Affairs for her Faculty of Dentistry, Oral and Craniofacial Sciences. In her specialty of Dental Public Health, Jenny is an honorary consultant in Dental Public Health with King's Health Partners and Public Health England where she is making a major contribution to the revision of Delivering Better Oral Health: an evidence-based toolkit for prevention. Her research and education focus on professionalism and dental public health, with a national and international focus. She continues to hold a number of senior roles in dentistry. In 2015 she received an MBE for services to oral health.
Zoë Hoare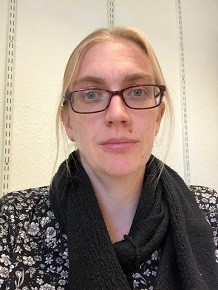 Zoë is currently Principal Statistician at NWORTH (North Wales Organisation for Randomised Trials in Health), a UKCRC registered clinical trials unit based at Bangor University in North Wales. Zoë joined NWORTH in 2008 after a short period working in private industry after gaining her PhD. She has expertise in designing and analysing randomised trials of complex interventions in a variety of clinical contexts; collaborating with research groups across the UK. Her particular research interests are in randomisation, composite outcome measures and quantitative evaluation of complex interventions.
Liz Kay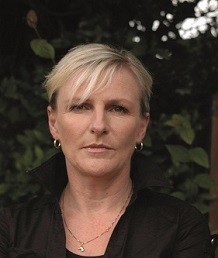 Liz was the founding Dean of the first new dental school in the UK for a generation. She developed an exciting new way of producing dental graduates, and introduced new methods of assessing dental undergraduate progress and competence. As Oral Health Topic Expert she played a key part in the development of all the most recent NICE oral health guidelines and she developed and led an MBA in Healthcare. She was the only dental representative on the Equality Challenge Unit's Athena Swan Committee. Liz is proud to be Trustee and Immediate Past President of the Oral Health Foundation and Vice Chair of the British Medical and Dental Student's Trust. Liz is also a Non Executive Director of Plymouth University Hospitals Trust and, most importantly, Editor of Evidence Based Dentistry.
Jonathan Lewney (BDJ Open Associate Editor)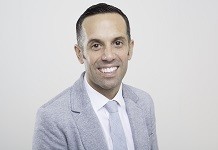 Jonathan qualified as a dentist in 2012 after studying on the graduate entry programme following his BSc and MSc in chemistry and physics. In 2013, he joined the British Dental Journal Editorial Board and has been BDJ Open Associate Editor since March 2017. After training in general dental practice, community dentistry, and oral and maxillofacial surgery, Jonathan completed an MPH as part of his specialty training in Dental Public Health in North East England and is now a Consultant in Public Health in South East England.
Sarah Murray MBE
Sarah is Senior Lecturer at Queen Mary University of London (QMUL) – Barts and the London School of Medicine and Dentistry. Sarah was honoured to be presented an MBE for services to Oral Health in the New Year's Honours List in 2017, by the Queen. She is currently Honorary Secretary of the British Society of Dental Hygiene and Therapy. She is passionate about social responsibility and to date has volunteered her time to the Paralympics and Crisis at Christmas, in addition to Moveit4Smiles which aims to raise awareness of the increase in mouth cancer.
Philip Preshaw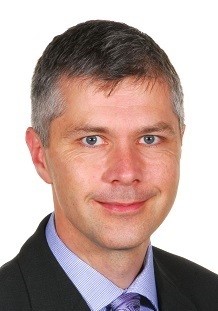 BDJ Associate Editor
Philip is Professor of Periodontology in the Faculty of Dentistry, National University of Singapore. He received his dental degree from the University of Newcastle (UK) in 1991 and his PhD in 1997. He is a registered specialist in periodontics (UK) and is a Fellow of the Royal College of Surgeons of Edinburgh. His main research interests are investigations of the pathogenesis of periodontal disease, biomarkers for periodontal diseases, and the links between periodontitis and systemic diseases such as diabetes and cardiovascular disease.
Damien Walmsley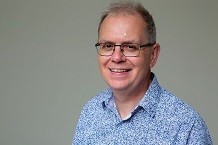 Damien is Professor of Restorative Dentistry at the University of Birmingham. His present role is research and teaching focused. Research interests include the use of ultrasonic instruments in dentistry and he enjoys working at the interdisciplinary interface. He has a strong research record on grant awards in this research area with funding by UKRI and he has a strong portfolio in educational technology including both mobile and electronic learning. He teaches removable prosthodontics at undergraduate and postgraduate level. Damien is the past president of BSSPD, ADEE and vice chair of Universitas 21 and was awarded the John Tomes Medal for services to dentistry in 2016.
Nicola West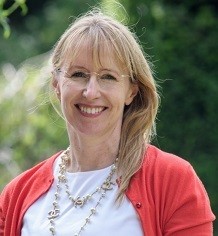 Nicola West is Professor of Periodontology and Head of Restorative Dentistry and the Clinical Trials Unit at the School of Oral and Dental Sciences, University of Bristol, UK. She is the Secretary General of the European Federation of Periodontology and coming to the end of her term as Secretary of British Society of Periodontology since 2012. Nicola is also a member of the Royal College of England Specialist Advisory Committee and General Dental Council Specialist Listing assessor. Nicola leads the Clinical Trials Unit at the Bristol Dental School conducting research in the international forum, attracting substantial industrial funding alongside EC and charity grants. Since 1990, Nicola has maintained in parallel, a thriving private referral practice in the centre of Bristol undertaking specialist periodontal treatment, bone augmentation and implant placement. A particular sphere of interest includes the management of peri-implantitis lesions.
Helen Whelton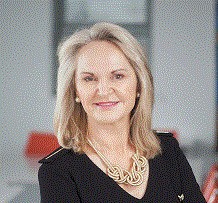 Helen is Head of the College of Medicine and Health, University College Cork, Ireland and Chief Academic Officer to the HSE South South West Hospital Group. She is currently leading a large consortium including a partner HEI and nine industry partners in an innovative approach to develop the next generation of graduates for the health & life sciences industry sector. Her research interests include health services research and she was the coordinating PI of a recently completed H2020 grant involving six university partners and eight health insurers in six EU countries. Her research has informed the development of dental services and she has also expanded her research contribution to the areas of overweight and obesity, and to women's general health issues. Internationally her research focus has been on health services research incorporating fluoride research. Helen is also a member of the FDI Science Committee. She has contributed to the development of the agenda for dental research nationally and internationally through her leadership of research organisations including the International Association for Dental Research.
BDJ Reader Panel
Varinder Bassi
Pav Chana
Thomas Dey
Margaret Foxton
Hussein Hassanali
Gillian Howie
Shyam Karia
Bethan Liddy
Glesni Llwyd
Michael O'Reilly
Erika Spyer
Pramod Subbaraman
Simon Threadgill