Abstract
Vascular mural cells (vMCs) play an essential role in the development and maturation of the vasculature by promoting vessel stabilization through their interactions with endothelial cells. Whether endothelial metabolism influences mural cell recruitment and differentiation is unknown. Here, we show that the oxidative pentose phosphate pathway (oxPPP) in endothelial cells is required for establishing vMC coverage of the dorsal aorta during early vertebrate development in zebrafish and mice. We demonstrate that laminar shear stress and blood flow maintain oxPPP activity, which in turn, promotes elastin expression in blood vessels through production of ribose-5-phosphate. Elastin is both necessary and sufficient to drive vMC recruitment and maintenance when the oxPPP is active. In summary, our work demonstrates that endothelial cell metabolism regulates blood vessel maturation by controlling vascular matrix composition and vMC recruitment.
Access options
Access Nature and 54 other Nature Portfolio journals
Get Nature+, our best-value online-access subscription
$29.99 / 30 days
cancel any time
Subscribe to this journal
Receive 12 digital issues and online access to articles
$99.00 per year
only $8.25 per issue
Rent or buy this article
Get just this article for as long as you need it
$39.95
Prices may be subject to local taxes which are calculated during checkout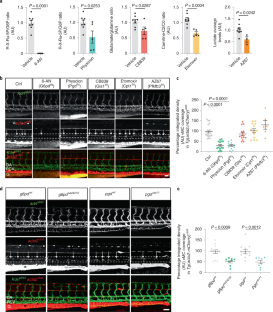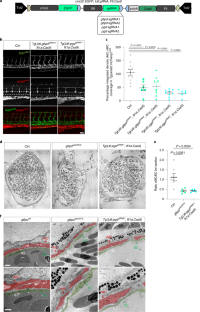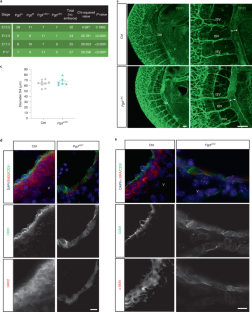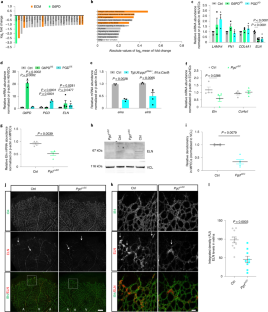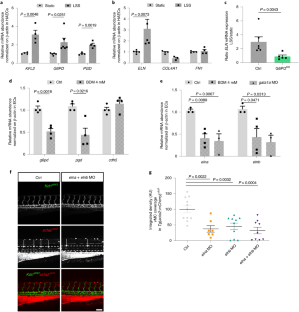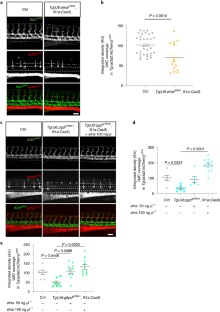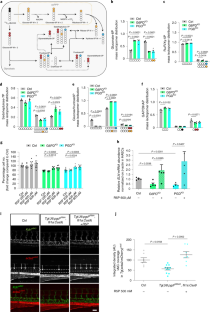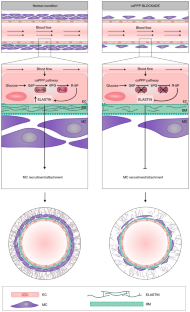 Data availability
Expression data that support the findings of this study have been deposited in GEO with the accession code P0 with any restriction to access. In our article we also included public available gene expression data deposited in GEO with the accession code G2, made available others80. H. sapiens 38 (GRCh38) was used as reference genome. Source data are provided with this paper.
References
Adams, R. H. & Alitalo, K. Molecular regulation of angiogenesis and lymphangiogenesis. Nat. Rev. Mol. Cell Biol. 8, 464–478 (2007).

Herbert, S. P. & Stainier, D. Y. Molecular control of endothelial cell behaviour during blood vessel morphogenesis. Nat. Rev. Mol. Cell Biol. 12, 551–564 (2011).

Potente, M. & Makinen, T. Vascular heterogeneity and specialization in development and disease. Nat. Rev. Mol. Cell Biol. 18, 477–494 (2017).

Jain, R. K. Molecular regulation of vessel maturation. Nat. Med. 9, 685–693 (2003).

Bergers, G. & Song, S. The role of pericytes in blood-vessel formation and maintenance. Neuro. Oncol. 7, 452–464 (2005).

Davis, G. E. & Senger, D. R. Endothelial extracellular matrix: biosynthesis, remodeling, and functions during vascular morphogenesis and neovessel stabilization. Circ. Res. 97, 1093–1107 (2005).

Mack, C. P. Signaling mechanisms that regulate smooth muscle cell differentiation. Arterioscler. Thromb. Vasc. Biol. 31, 1495–1505 (2011).

Armulik, A., Genove, G. & Betsholtz, C. Pericytes: developmental, physiological, and pathological perspectives, problems, and promises. Dev. Cell 21, 193–215 (2011).

Ando, K. et al. Peri-arterial specification of vascular mural cells from naive mesenchyme requires Notch signaling. Development https://doi.org/10.1242/dev.165589 (2019).

Li, X. & Carmeliet, P. Targeting angiogenic metabolism in disease. Science 359, 1335–1336 (2018).

Potente, M. & Carmeliet, P. The link between angiogenesis and endothelial metabolism. Annu. Rev. Physiol. 79, 43–66 (2017).

Stincone, A. et al. The return of metabolism: biochemistry and physiology of the pentose phosphate pathway. Biol. Rev. Camb. Philos. Soc. 90, 927–963 (2015).

Gaengel, K., Genove, G., Armulik, A. & Betsholtz, C. Endothelial-mural cell signaling in vascular development and angiogenesis. Arterioscler. Thromb. Vasc. Biol. 29, 630–638 (2009).

Santoro, M. M., Pesce, G. & Stainier, D. Y. Characterization of vascular mural cells during zebrafish development. Mech. Dev. 126, 638–649 (2009).

Stratman, A. N. et al. Interactions between mural cells and endothelial cells stabilize the developing zebrafish dorsal aorta. Development 144, 115–127 (2017).

Whitesell, T. R. et al. foxc1 is required for embryonic head vascular smooth muscle differentiation in zebrafish. Dev. Biol. 453, 34–47 (2019).

Santoro, M. M. Zebrafish as a model to explore cell metabolism. Trends Endocrinol. Metab. 25, 546–554 (2014).

Schlegel, A. & Gut, P. Metabolic insights from zebrafish genetics, physiology, and chemical biology. Cell. Mol. Life Sci. 72, 2249–2260 (2015).

Ando, K. et al. Clarification of mural cell coverage of vascular endothelial cells by live imaging of zebrafish. Development 143, 1328–1339 (2016).

Chen, X., Gays, D., Milia, C. & Santoro, M. M. Cilia control vascular mural cell recruitment in vertebrates. Cell Rep. 18, 1033–1047 (2017).

Panieri, E., Millia, C. & Santoro, M. M. Real-time quantification of subcellular H2O2 and glutathione redox potential in living cardiovascular tissues. Free Radic. Biol. Med. 109, 189–200 (2017).

Lin, R. et al. 6-Phosphogluconate dehydrogenase links oxidative PPP, lipogenesis and tumour growth by inhibiting LKB1-AMPK signalling. Nat. Cell Biol. 17, 1484–1496 (2015).

Hall, C. J. et al. Blocking fatty acid-fueled mROS production within macrophages alleviates acute gouty inflammation. J. Clin. Invest. 128, 1752–1771 (2018).

Rumping, L. et al. GLS hyperactivity causes glutamate excess, infantile cataract and profound developmental delay. Hum. Mol. Genet. 28, 96–104 (2019).

Burmistrova, O. et al. Targeting PFKFB3 alleviates cerebral ischemia-reperfusion injury in mice. Sci. Rep. 9, 11670 (2019).

Gays, D. et al. An exclusive cellular and molecular network governs intestinal smooth muscle cell differentiation in vertebrates. Development 144, 464–478 (2017).

Ablain, J., Durand, E. M., Yang, S., Zhou, Y. & Zon, L. I. A CRISPR/Cas9 vector system for tissue-specific gene disruption in zebrafish. Dev. Cell 32, 756–764 (2015).

Payne, S., De Val, S. & Neal, A. Endothelial-specific cre mouse models. Arterioscler. Thromb. Vasc. Biol. 38, 2550–2561 (2018).

Ozerdem, U., Grako, K. A., Dahlin-Huppe, K., Monosov, E. & Stallcup, W. B. NG2 proteoglycan is expressed exclusively by mural cells during vascular morphogenesis. Dev. Dyn. 222, 218–227 (2001).

Etchegaray, J. P. & Mostoslavsky, R. Interplay between metabolism and epigenetics: a nuclear adaptation to environmental changes. Mol. Cell 62, 695–711 (2016).

Janke, R., Dodson, A. E. & Rine, J. Metabolism and epigenetics. Annu. Rev. Cell Dev. Biol. 31, 473–496 (2015).

Abdul-Wahed, A., Guilmeau, S. & Postic, C. Sweet sixteenth for ChREBP: established roles and future goals. Cell Metab. 26, 324–341 (2017).

Li, D. Y. et al. Elastin is an essential determinant of arterial morphogenesis. Nature 393, 276–280 (1998).

Wagenseil, J. E. & Mecham, R. P. Vascular extracellular matrix and arterial mechanics. Physiol. Rev. 89, 957–989 (2009).

Karnik, S. K. et al. A critical role for elastin signaling in vascular morphogenesis and disease. Development 130, 411–423 (2003).

Davis, E. C. Smooth muscle cell to elastic lamina connections in developing mouse aorta. Role in aortic medial organization. Lab. Invest. 68, 89–99 (1993).

Wang, Y. et al. Ephrin-B2 controls VEGF-induced angiogenesis and lymphangiogenesis. Nature 465, 483–486 (2010).

le Noble, F. et al. Flow regulates arterial-venous differentiation in the chick embryo yolk sac. Development 131, 361–375 (2004).

Boselli, F., Freund, J. B. & Vermot, J. Blood flow mechanics in cardiovascular development. Cell. Mol. Life Sci. 72, 2545–2559 (2015).

Ajami, N. E. et al. Systems biology analysis of longitudinal functional response of endothelial cells to shear stress. Proc. Natl Acad. Sci. USA 114, 10990–10995 (2017).

Espinosa, M. G., Taber, L. A. & Wagenseil, J. E. Reduced embryonic blood flow impacts extracellular matrix deposition in the maturing aorta. Dev. Dyn. 247, 914–923 (2018).

De Luca, E. et al. ZebraBeat: a flexible platform for the analysis of the cardiac rate in zebrafish embryos. Sci. Rep. 4, 4898 (2014).

Moriyama, Y. et al. Evolution of the fish heart by sub/neofunctionalization of an elastin gene. Nat. Commun. 7, 10397 (2016).

Nordlund, P. & Reichard, P. Ribonucleotide reductases. Annu. Rev. Biochem. 75, 681–706 (2006).

Li, M. V. et al. Glucose-6-phosphate mediates activation of the carbohydrate responsive binding protein (ChREBP). Biochem. Biophys. Res. Commun. 395, 395–400 (2010).

Stoltzman, C. A., Kaadige, M. R., Peterson, C. W. & Ayer, D. E. MondoA senses non-glucose sugars: regulation of thioredoxin-interacting protein (TXNIP) and the hexose transport curb. J. Biol. Chem. 286, 38027–38034 (2011).

Mattila, J. et al. Mondo-mlx mediates organismal sugar sensing through the gli-similar transcription factor sugarbabe. Cell Rep. 13, 350–364 (2015).

Cairo, S., Merla, G., Urbinati, F., Ballabio, A. & Reymond, A. WBSCR14, a gene mapping to the Williams–Beuren syndrome deleted region, is a new member of the Mlx transcription factor network. Hum. Mol. Genet. 10, 617–627 (2001).

Kimmel, C. B., Ballard, W. W., Kimmel, S. R., Ullmann, B. & Schilling, T. F. Stages of embryonic development of the zebrafish. Dev. Dyn. 203, 253–310 (1995).

Braren, R. et al. Endothelial FAK is essential for vascular network stability, cell survival, and lamellipodial formation. J. Cell Biol. 172, 151–162 (2006).

Claxton, S. et al. Efficient, inducible Cre‐recombinase activation in vascular endothelium. Genesis 46, 74–80 (2008).

Martin, M. Cutadapt removes adapter sequences from high-throughput sequencing reads. EMBnet J. 17, 10–12 (2011).

Dobin, A. et al. STAR: ultrafast universal RNA-seq aligner. Bioinformatics 29, 15–21 (2013).

Li, H. et al. The Sequence Alignment/Map format and SAMtools. Bioinformatics 25, 2078–2079 (2009).

Risso, D., Schwartz, K., Sherlock, G. & Dudoit, S. GC-content normalization for RNA-seq data. BMC Bioinf. 12, 480 (2011).

Robinson, M. D. & Smyth, G. K. Moderated statistical tests for assessing differences in tag abundance. Bioinformatics 23, 2881–2887 (2007).

Benjamini, Y. & Hochberg, Y. Controlling the false discovery rate: a practical and powerful approach to multiple testing. J. R. Stat. Soc. B Methodol. 57, 289–300 (1995).

Yu, G., Wang, L.-G., Han, Y. & He, Q.-Y. clusterProfiler: an R package for comparing biological themes among gene clusters. Omics 16, 284–287 (2012).

Yu, G. & He, Q.-Y. ReactomePA: an R/Bioconductor package for reactome pathway analysis and visualization. Mol. Biosyst. 12, 477–479 (2016).

Bax, D. V., Rodgers, U. R., Bilek, M. M. & Weiss, A. S. Cell adhesion to tropoelastin is mediated via the C-terminal GRKRK motif and integrin αVβ3. J. Biol. Chem. 284, 28616–28623 (2009).

Donninger, H. et al. Whole genome expression profiling of advance stage papillary serous ovarian cancer reveals activated pathways. Oncogene 23, 8065–8077 (2004).

Audano, M. et al. Zc3h10 regulates adipogenesis by controlling translation and F-actin/mitochondria interaction. J. Cell Biol. https://doi.org/10.1083/jcb.202003173 (2021).

Magni, G. et al. Glial cell activation and altered metabolic profile in the spinal-trigeminal axis in a rat model of multiple sclerosis associated with the development of trigeminal sensitization. Brain Behav. Immun. 89, 268–280 (2020).

Palma, C. et al. Caloric restriction promotes immunometabolic reprogramming leading to protection from tuberculosis. Cell Metab. 33, 300–318 (2021).

M, A. et al. Mitochondrial dysfunction increases fatty acid β-oxidation and translates into impaired neuroblast maturation. FEBS Lett. https://doi.org/10.1002/1873-3468.13584 (2019).

Ghaffari, M. H. et al. Metabolomics meets machine learning: longitudinal metabolite profiling in serum of normal versus overconditioned cows and pathway analysis. J. Dairy Sci. 102, 11561–11585 (2019).

Durbin, B. P., Hardin, J. S., Hawkins, D. M. & Rocke, D. M. A variance-stabilizing transformation for gene-expression microarray data. Bioinformatics 18, S105–S110 (2002).

van den Berg, R. A., Hoefsloot, H. C., Westerhuis, J. A., Smilde, A. K. & van der Werf, M. J. Centering, scaling, and transformations: improving the biological information content of metabolomics data. BMC Genomics 7, 142 (2006).

Chong, J., Wishart, D. S. & Xia, J. Using MetaboAnalyst 4.0 for comprehensive and integrative metabolomics data analysis. Curr. Protoc. Bioinform. 68, e86 (2019).

Heinrich, P. et al. Correcting for natural isotope abundance and tracer impurity in MS-, MS/MS- and high-resolution-multiple-tracer-data from stable isotope labeling experiments with IsoCorrectoR. Sci. Rep. 8, 17910 (2018).

Midani, F. S., Wynn, M. L. & Schnell, S. The importance of accurately correcting for the natural abundance of stable isotopes. Anal. Biochem. 520, 27–43 (2017).

Haffter, P. et al. The identification of genes with unique and essential functions in the development of the zebrafish, Danio rerio. Development 123, 1–36 (1996).

Kettleborough, R. N. et al. A systematic genome-wide analysis of zebrafish protein-coding gene function. Nature 496, 494–497 (2013).

Gagnon, J. A. et al. Efficient mutagenesis by Cas9 protein-mediated oligonucleotide insertion and large-scale assessment of single-guide RNAs. PLoS ONE 9, e98186 (2014).

Meeker, N. D., Hutchinson, S. A., Ho, L. & Trede, N. S. Method for isolation of PCR-ready genomic DNA from zebrafish tissues. Biotechniques https://doi.org/10.2144/000112619 (2007).

Mugoni, V. et al. Ubiad1 is an antioxidant enzyme that regulates eNOS activity by CoQ10 synthesis. Cell 152, 504–518 (2013).

Kim, H. J., Lee, H. J., Kim, H., Cho, S. W. & Kim, J. S. Targeted genome editing in human cells with zinc finger nucleases constructed via modular assembly. Genome Res. 19, 1279–1288 (2009).

Facchinello, N., Schiavone, M., Vettori, A., Argenton, F. & Tiso, N. Monitoring Wnt signaling in zebrafish using fluorescent biosensors. Methods Mol. Biol. 1481, 81–94 (2016).

Covassin, L. et al. Global analysis of hematopoietic and vascular endothelial gene expression by tissue specific microarray profiling in zebrafish. Dev. Biol. 299, 551–562 (2006).

Adami, M. et al. Simvastatin ointment, a new treatment for skin inflammatory conditions. J. Dermatol. Sci. 66, 127–135 (2012).
Acknowledgements
Research in the laboratory of M.M.S. is supported by the European Research Council Consolidator Grant-Rendox (ERC-CoG 647057) and AIRC (Associazione Italiana Ricerca sul Cancro) IG Grant 20119. N.F. was supported by a fellowship by Fondazione Umberto Veronesi. E.C. is supported by AIRC MFAG 23522. M.C. is supported by the Association Française contre la Myopathie (22134/6744359/I190311-2308) and by the Welcome Trust/Institutional Strategic Support Fund (199MCR/J22739). We thank D. Vigetti for reagents, S. Herkenne for neonatal retina angiogenesis experiments, F. Boldrin for TEM analyses, L. Pivotti and S. Iljazi for zebrafish handling, E. Marchesan for assistance in figure design, A. Cabrelle for technical support with FACS sorting and Y. Marc for immunostaining. We thank E. J. Corcoran for editorial and language assistance.
Ethics declarations
Competing interests
The authors declare no competing interests.
Peer review
Peer review information
Nature Metabolism thanks Yuqing Huo and the other, anonymous, reviewers for their contribution to the peer review of this work. Primary handling editors Christoph Schmitt, George Caputa
Additional information
Publisher's note Springer Nature remains neutral with regard to jurisdictional claims in published maps and institutional affiliations.
Supplementary information
Table of DEGs/Reactome pathway enrichment analyses/nucleotide sequences for shRNA, MO, sgRNA and primers for genotyping,
Mass spectrometry parameters for the detected metabolites both in negative and positive ion mode.
About this article
Cite this article
Facchinello, N., Astone, M., Audano, M. et al. Oxidative pentose phosphate pathway controls vascular mural cell coverage by regulating extracellular matrix composition. Nat Metab 4, 123–140 (2022). https://doi.org/10.1038/s42255-021-00514-4
Received:

Accepted:

Published:

Issue Date:

DOI: https://doi.org/10.1038/s42255-021-00514-4
This article is cited by
Olga A. Cherepanova
Tatiana V. Byzova

Nature Metabolism (2022)