Thin-film transistors made from indium gallium zinc oxide (IGZO) are driving the next evolution in active-matrix flat panel displays. Hideo Hosono recounts how demand for a high-performance alternative to amorphous silicon transistors led to their development.
Access options
Subscribe to Journal
Get full journal access for 1 year
$104.00
only $8.67 per issue
All prices are NET prices.
VAT will be added later in the checkout.
Rent or Buy article
Get time limited or full article access on ReadCube.
from$8.99
All prices are NET prices.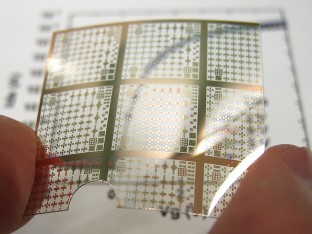 About this article
Cite this article
Hosono, H. How we made the IGZO transistor. Nat Electron 1, 428 (2018) doi:10.1038/s41928-018-0106-0