Abstract
In Alzheimer's disease (AD), hippocampus-dependent memories underlie an extensive decline. The neuronal ensemble encoding a memory, termed engram, is partially recapitulated during memory recall. Artificial activation of an engram can restore memory in a mouse model of early AD, but its fate and the factors that render the engram nonfunctional are yet to be revealed. Here, we used repeated two-photon in vivo imaging to analyze fosGFP transgenic mice (which express enhanced GFP under the Fos promoter) performing a hippocampus-dependent memory task. We found that partial reactivation of the CA1 engram during recall is preserved under AD-like conditions. However, we identified a novelty-like ensemble that interfered with the engram and thus compromised recall. Mimicking a novelty-like ensemble in healthy mice was sufficient to affect memory recall. In turn, reducing the novelty-like signal rescued the recall impairment under AD-like conditions. These findings suggest a novel mechanistic process that contributes to the deterioration of memories in AD.
Relevant articles
Open Access articles citing this article.
Paul J. Lamothe-Molina

,

Andreas Franzelin

…

Thomas G. Oertner

Nature Communications Open Access 26 October 2022
Access options
Subscribe to Nature+
Get immediate online access to Nature and 55 other Nature journal
Subscribe to Journal
Get full journal access for 1 year
$79.00
only $6.58 per issue
All prices are NET prices.
VAT will be added later in the checkout.
Tax calculation will be finalised during checkout.
Buy article
Get time limited or full article access on ReadCube.
$32.00
All prices are NET prices.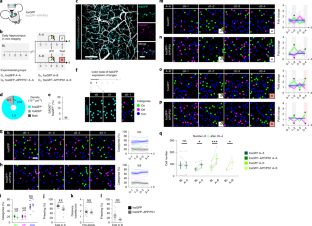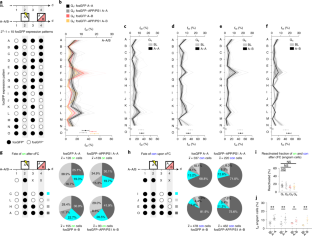 Data availability
The data that support the findings of this are available from the corresponding authors upon request.
Code availability
The code used for analyzing the data in the current study is available from the corresponding authors upon request.
References
Semon, R. W. The Mneme (G. Allen & Unwin, 1921).

Josselyn, S. A., Köhler, S. & Frankland, P. W. Finding the engram. Nat. Rev. Neurosci. 16, 521–534 (2015).

Guzowski, J. F., McNaughton, B. L., Barnes, C. A. & Worley, P. F. Environment-specific expression of the immediate-early gene Arc in hippocampal neuronal ensembles. Nat. Neurosci. 2, 1120–1124 (1999).

Tayler, K. K., Tanaka, K. Z., Reijmers, L. G. & Wiltgen, B. J. Reactivation of neural ensembles during the retrieval of recent and remote memory. Curr. Biol. 23, 99–106 (2013).

Reijmers, L. G., Perkins, B. L., Matsuo, N. & Mayford, M. Localization of a stable neural correlate of associative memory. Science 317, 1230–1233 (2007).

Morgan, J. I., Cohen, D. R., Hempstead, J. L. & Curran, T. Mapping patterns of c-Fos expression in the central nervous system after seizure. Science 237, 192–197 (1987).

Sagar, S. M., Sharp, F. R. & Curran, T. Expression of c-Fos protein in brain: metabolic mapping at the cellular level. Science 240, 5–8 (1988).

Schoenenberger, P., Gerosa, D. & Oertner, T. G. Temporal control of immediate early gene induction by light. PLoS ONE 4, e8185 (2009).

Fleischmann, A. et al. Impaired long-term memory and NR2A-type NMDA receptor-dependent synaptic plasticity in mice lacking c-Fos in the CNS. J. Neurosci. 23, 9116–9122 (2003).

Braak, H. & Braak, E. Neuropathological stageing of Alzheimer-related changes. Acta Neuropathol. 82, 239–259 (1991).

Prince, M. W. et al. World Alzheimer Report 2015. The Global Impact of Dementia: an Analysis of Prevalence, Incidence, Cost and Trends (Alzheimer's Disease International, 2015).

Katzman, R. Editorial: the prevalence and malignancy of Alzheimer disease. A major killer. Arch. Neurol. 33, 217–218 (1976).

Palop, J. J. & Mucke, L. Epilepsy and cognitive impairments in Alzheimer disease. Arch. Neurol. 66, 435–440 (2009).

Kerchner, G. A. et al. Hippocampal CA1 apical neuropil atrophy in mild Alzheimer disease visualized with 7-T MRI. Neurology 75, 1381–1387 (2010).

Goshen, I. et al. Dynamics of retrieval strategies for remote memories. Cell 147, 678–689 (2011).

Larkin, M. C., Lykken, C., Tye, L. D., Wickelgren, J. G. & Frank, L. M. Hippocampal output area CA1 broadcasts a generalized novelty signal during an object–place recognition task. Hippocampus 24, 773–783 (2014).

Kumaran, D. & Maguire, E. A. Match mismatch processes underlie human hippocampal responses to associative novelty. J. Neurosci. 27, 8517–8524 (2007).

Lisman, J. E. & Otmakhova, N. A. Storage, recall, and novelty detection of sequences by the hippocampus: elaborating on the SOCRATIC model to account for normal and aberrant effects of dopamine. Hippocampus 11, 551–568 (2001).

Busche, M. A. et al. Critical role of soluble amyloid-β for early hippocampal hyperactivity in a mouse model of Alzheimer's disease. Proc. Natl Acad. Sci. USA 109, 8740–8745 (2012).

Busche, M. A. et al. Clusters of hyperactive neurons near amyloid plaques in a mouse model of Alzheimer's disease. Science 321, 1686–1689 (2008).

Attardo, A. et al. Long-term consolidation of ensemble neural plasticity patterns in hippocampal area CA1. Cell Rep. 25, 640–650.e642 (2018).

Tanaka, K. Z. et al. Cortical representations are reinstated by the hippocampus during memory retrieval. Neuron 84, 347–354 (2014).

Trouche, S. et al. Recoding a cocaine–place memory engram to a neutral engram in the hippocampus. Nat. Neurosci. 19, 564–567 (2016).

Liu, X. et al. Optogenetic stimulation of a hippocampal engram activates fear memory recall. Nature 484, 381–385 (2012).

Ryan, T. J., Roy, D. S., Pignatelli, M., Arons, A. & Toggas, S. M. Engram cells retain memory under retrograde amnesia. Science 348, 1007–1013 (2015).

Roy, D. S. et al. Memory retrieval by activating engram cells in mouse models of early Alzheimer's disease. Nature 531, 508–512 (2016).

Barth, A. L., Gerkin, R. C. & Dean, K. L. Alteration of neuronal firing properties after in vivo experience in a FosGFP transgenic mouse. J. Neurosci. 24, 6466–6475 (2004).

Jankowsky, J. L. et al. Mutant presenilins specifically elevate the levels of the 42 residue β-amyloid peptide in vivo: evidence for augmentation of a 42-specific γ secretase. Hum. Mol. Genet. 13, 159–170 (2004).

Gu, L. et al. Long-term in vivo imaging of dendritic spines in the hippocampus reveals structural plasticity. J. Neurosci. 34, 13948–13953 (2014).

Mahringer, D. et al. Expression of c-Fos and Arc in hippocampal region CA1 marks neurons that exhibit learning-related activity changes. Preprint at bioRxiv https://www.biorxiv.org/content/10.1101/644526v1 (2019).

Palop, J. J. et al. Vulnerability of dentate granule cells to disruption of Arc expression in human amyloid precursor protein transgenic mice. J. Neurosci. 25, 9686–9693 (2005).

Rudinskiy, N. et al. Orchestrated experience-driven Arc responses are disrupted in a mouse model of Alzheimer's disease. Nat. Neurosci. 15, 1422–1429 (2012).

Zhang, P., Hirsch, E. C., Damier, P., Duyckaerts, C. & Javoy-Agid, F. c-Fos protein-like immunoreactivity: distribution in the human brain and over-expression in the hippocampus of patients with Alzheimer's disease. Neuroscience 46, 9–21 (1992).

Anderson, A. J., Cummings, B. J. & Cotman, C. W. Increased immunoreactivity for Jun- and Fos-related proteins in Alzheimer's disease: association with pathology. Exp. Neurol. 125, 286–295 (1994).

Tanaka, K. Z. et al. The hippocampal engram maps experience but not place. Science 361, 392–397 (2018).

Mau, W. et al. The same hippocampal CA1 population simultaneously codes temporal information over multiple timescales. Curr. Biol. 28, 1499–1508.e1494 (2018).

Schmid, L. C. et al. Dysfunction of somatostatin-positive interneurons associated with memory deficits in an Alzheimer's disease model. Neuron 92, 114–125 (2016).

Kilgore, M. et al. Inhibitors of class 1 histone deacetylases reverse contextual memory deficits in a mouse model of Alzheimer's disease. Neuropsychopharmacology 35, 870–880 (2010).

Radulovic, J., Kammermeier, J. & Spiess, J. Relationship between Fos production and classical fear conditioning: effects of novelty, latent inhibition, and unconditioned stimulus preexposure. J. Neurosci. 18, 7452–7461 (1998).

Soltesz, I. & Losonczy, A. CA1 pyramidal cell diversity enabling parallel information processing in the hippocampus. Nat. Neurosci. 21, 484–493 (2018).

Wilson, M. A. & McNaughton, B. L. Dynamics of the hippocampal ensemble code for space. Science 261, 1055–1058 (1993).

Karlsson, M. P. & Frank, L. M. Network dynamics underlying the formation of sparse, informative representations in the hippocampus. J. Neurosci. 28, 14271–14281 (2008).

Garner, A. R. et al. Generation of a synthetic memory trace. Science 335, 1513–1516 (2012).

Girardeau, G., Benchenane, K., Wiener, S. I., Buzsaki, G. & Zugaro, M. B. Selective suppression of hippocampal ripples impairs spatial memory. Nat. Neurosci. 12, 1222–1223 (2009).

Bittner, K. C. et al. Conjunctive input processing drives feature selectivity in hippocampal CA1 neurons. Nat. Neurosci. 18, 1133–1142 (2015).

Basu, J. et al. A cortico–hippocampal learning rule shapes inhibitory microcircuit activity to enhance hippocampal information flow. Neuron 79, 1208–1221 (2013).

Basu, J. & Siegelbaum, S. A. The corticohippocampal circuit, synaptic plasticity, and memory. Cold Spring Harb. Perspect. Biol. 7, a021733 (2015).

Hsia, A. Y. et al. Plaque-independent disruption of neural circuits in Alzheimer's disease mouse models. Proc. Natl Acad. Sci. USA 96, 3228–3233 (1999).

Siskova, Z. et al. Dendritic structural degeneration is functionally linked to cellular hyperexcitability in a mouse model of Alzheimer's disease. Neuron 84, 1023–1033 (2014).

Burgold, S. et al. In vivo multiphoton imaging reveals gradual growth of newborn amyloid plaques over weeks. Acta Neuropathol. 121, 327–335 (2011).

Zhu, P. et al. Silencing and un-silencing of tetracycline-controlled genes in neurons. PLoS ONE 2, e533 (2007).

Lopez, A. J. et al. Promoter-specific effects of DREADD modulation on hippocampal synaptic plasticity and memory formation. J. Neurosci. 36, 3588–3599 (2016).

Thevenaz, P., Ruttimann, U. E. & Unser, M. A pyramid approach to subpixel registration based on intensity. IEEE Trans. Image Process. 7, 27–41 (1998).

Bevington, P. R. & Robinson, D. K. Data Reduction and Error Analysis for the Physical Sciences 3rd edn (McGraw-Hill, 2003).

Pozzi, F., Di Matteo, T. & Aste, T. Exponential smoothing weighted correlations. Eur. Phys. J. B 85, 175 (2012).

Campbell, M. J., Walters, S. J. & Machin, D. Medical Statistics: a Textbook for the Health Sciences 4th edn (Wiley, 2007).

Friedrich, J., Zhou, P. & Paninski, L. Fast online deconvolution of calcium imaging data. PLoS Comput. Biol. 13, e1005423 (2017).

Giovannucci, A. et al. CaImAn an open source tool for scalable calcium imaging data analysis. eLife 8, e38173 (2019).
Acknowledgements
This work was supported by the DZNE, grants from the Deutsche Forschungsgemeinschaft (SFB 1089 C01 and B06), Centres of excellence in Neurodegeneration (CoEN 3018), the ERA-NET MicroSynDep and the MicroSchiz project. We thank P. Thevenaz and E. Meijering for the development of the ImageJ plugins stackreg and TurboReg. We acknowledge W. Wisden for providing the Addgene plasmids numbers 66794 and 66795. We thank B. Roth for providing the Addgene plasmid number 50475 and the Addgene viral prep number 44361. Addgene plasmid number 26973 was a gift from K. Deisseroth. We thank S. Wiegert, S. Remy, G. Petzold, R. Czajkowski and L. Ewell for helpful discussions on the manuscript, and thank the Light Microscope and Animal Facilities of DZNE for constant support.
Ethics declarations
Competing interests
The authors declare no competing interests.
Additional information
Peer review information Nature Neuroscience thanks Takashi Kitamura and the other, anonymous, reviewer(s) for their contribution to the peer review of this work.
Publisher's note Springer Nature remains neutral with regard to jurisdictional claims in published maps and institutional affiliations.
Supplementary information
Supplementary Tables 1 and 2.
About this article
Cite this article
Poll, S., Mittag, M., Musacchio, F. et al. Memory trace interference impairs recall in a mouse model of Alzheimer's disease. Nat Neurosci 23, 952–958 (2020). https://doi.org/10.1038/s41593-020-0652-4
Received:

Accepted:

Published:

Issue Date:

DOI: https://doi.org/10.1038/s41593-020-0652-4