Abstract
Temporal lobe epilepsy causes severe cognitive deficits, but the circuit mechanisms remain unknown. Interneuron death and reorganization during epileptogenesis may disrupt the synchrony of hippocampal inhibition. To test this, we simultaneously recorded from the CA1 and dentate gyrus in pilocarpine-treated epileptic mice with silicon probes during head-fixed virtual navigation. We found desynchronized interneuron firing between the CA1 and dentate gyrus in epileptic mice. Since hippocampal interneurons control information processing, we tested whether CA1 spatial coding was altered in this desynchronized circuit, using a novel wire-free miniscope. We found that CA1 place cells in epileptic mice were unstable and completely remapped across a week. This spatial instability emerged around 6 weeks after status epilepticus, well after the onset of chronic seizures and interneuron death. Finally, CA1 network modeling showed that desynchronized inputs can impair the precision and stability of CA1 place cells. Together, these results demonstrate that temporally precise intrahippocampal communication is critical for spatial processing.
Your institute does not have access to this article
Relevant articles
Open Access articles citing this article.
Luca Sità

,

Marco Brondi

…

Tommaso Fellin

Nature Communications Open Access 22 March 2022

Adriaan J. Taal

,

Changhyuk Lee

…

Kenneth L. Shepard

Light: Science & Applications Open Access 24 January 2022

Nicolette Driscoll

,

Richard E. Rosch

…

Flavia Vitale

Communications Biology Open Access 29 January 2021
Access options
Subscribe to Nature+
Get immediate online access to the entire Nature family of 50+ journals
Subscribe to Journal
Get full journal access for 1 year
$59.00
only $4.92 per issue
All prices are NET prices.
VAT will be added later in the checkout.
Tax calculation will be finalised during checkout.
Buy article
Get time limited or full article access on ReadCube.
$32.00
All prices are NET prices.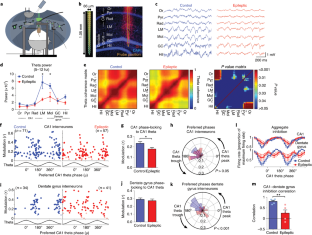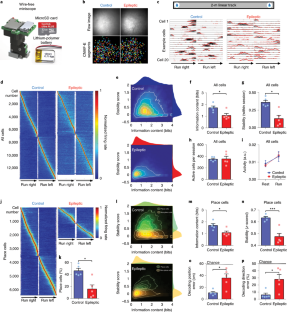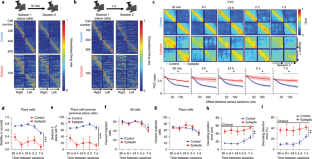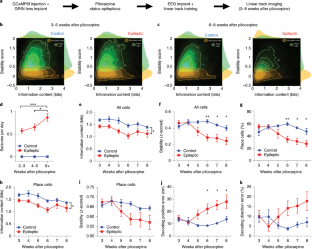 Data availability
The experimental data that support the findings of this study are available from Peyman Golshani (pgolshani@mednet.ucla.edu) or Tristan Shuman (tristan.shuman@mssm.edu) upon reasonable request.
Code availability
The software and codes related to the CA1 network model and its analysis are available from the Poirazi lab (poirazi@imbb.forth.gr) on reasonable request. The model is available on ModelDB, accession number 256311. Data analysis scripts are available on reasonable request from Peyman Golshani (pgolshani@mednet.ucla.edu) or Tristan Shuman (tristan.shuman@mssm.edu).
References
Bell, B., Lin, J. J., Seidenberg, M. & Hermann, B. The neurobiology of cognitive disorders in temporal lobe epilepsy. Nat. Rev. Neurol. 7, 154–164 (2011).

Kleen, J. K., Scott, R. C., Lenck-Santini, P. P. & Holmes, G. L. in Jasper's Basic Mechanisms of the Epilepsies (eds Noebels, J. L., Avoli, M., Rogawski, M. A., Olsen, R. W. & Delgado-Escueda, A. V.) 915–929 (Oxford Univ. Press, 2012).

Henshall, D. C. & Meldrum, B. S. in Jasper's Basic Mechanisms of the Epilepsies Noebels, J. L., Avoli, M., Rogawski, M. A., Olsen, R. W. & Delgado-Escueda, A. V.) 362–376 (Oxford Univ. Press, 2012).

Sloviter, R. S. Decreased hippocampal inhibition and a selective loss of interneurons in experimental epilepsy. Science 235, 73–76 (1987).

Houser, C. R. et al. Altered patterns of dynorphin immunoreactivity suggest mossy fiber reorganization in human hippocampal epilepsy. J. Neurosci. 10, 267–282 (1990).

Zhang, W. et al. Surviving hilar somatostatin interneurons enlarge, sprout axons, and form new synapses with granule cells in a mouse model of temporal lobe epilepsy. J. Neurosci. 29, 14247–14256 (2009).

Peng, Z. et al. A reorganized GABAergic circuit in a model of epilepsy: evidence from optogenetic labeling and stimulation of somatostatin interneurons. J. Neurosci. 33, 14392–14405 (2013).

Kobayashi, M. & Buckmaster, P. S. Reduced inhibition of dentate granule cells in a model of temporal lobe epilepsy. J. Neurosci. 23, 2440–2452 (2003).

Dinocourt, C., Petanjek, Z., Freund, T. F., Ben-Ari, Y. & Esclapez, M. Loss of interneurons innervating pyramidal cell dendrites and axon initial segments in the CA1 region of the hippocampus following pilocarpine-induced seizures. J. Comp. Neurol. 459, 407–425 (2003).

Cossart, R. et al. Dendritic but not somatic GABAergic inhibition is decreased in experimental epilepsy. Nat. Neurosci.4, 52–62 (2001).

Hirsch, J. C. et al. Deficit of quantal release of GABA in experimental models of temporal lobe epilepsy. Nat. Neurosci. 2, 499–500 (1999).

Goldberg, E. M. & Coulter, D. A. Mechanisms of epileptogenesis: a convergence on neural circuit dysfunction. Nat. Rev. Neurosci. 14, 337–349 (2013).

Christenson Wick, Z., Leintz, C. H., Xamonthiene, C., Huang, B. H. & Krook-Magnuson, E. Axonal sprouting in commissurally projecting parvalbumin-expressing interneurons. J. Neurosci. 95, 2336–2344 (2017).

Varga, C., Golshani, P. & Soltesz, I. Frequency-invariant temporal ordering of interneuronal discharges during hippocampal oscillations in awake mice. Proc. Natl Acad. Sci. USA 109, E2726–E2734 (2012).

Royer, S. et al. Control of timing, rate and bursts of hippocampal place cells by dendritic and somatic inhibition. Nat. Neurosci. 15, 769–775 (2012).

Klausberger, T. et al. Brain-state- and cell-type-specific firing of hippocampal interneurons in vivo. Nature 421, 844–848 (2003).

van Dijk, M. T. & Fenton, A. A. On how the dentate gyrus contributes to memory discrimination. Neuron 98, 832–845 (2018). e835.

Chauviere, L. et al. Early deficits in spatial memory and theta rhythm in experimental temporal lobe epilepsy. J. Neurosci. 29, 5402–5410 (2009).

Inostroza, M., Brotons-Mas, J. R., Laurent, F., Cid, E. & de la Prida, L. M. Specific impairment of "what-where-when" episodic-like memory in experimental models of temporal lobe epilepsy. J. Neurosci. 33, 17749–17762 (2013).

Shuman, T., Amendolara, B. & Golshani, P. Theta rhythmopathy as a cause of cognitive disability in TLE. Epilepsy Curr. 17, 107–111 (2017).

Lopez-Pigozzi, D. et al. Altered oscillatory dynamics of CA1 parvalbumin basket cells during theta-gamma rhythmopathies of temporal lobe epilepsy. eNeuro 3, (2016).

Liu, X. et al. Seizure-induced changes in place cell physiology: relationship to spatial memory. J. Neurosci. 23, 11505–11515 (2003).

Lenck-Santini, P. P. & Holmes, G. L. Altered phase precession and compression of temporal sequences by place cells in epileptic rats. J. Neurosci. 28, 5053–5062 (2008).

Lenck-Santini, P. P. & Scott, R. C. Mechanisms responsible for cognitive impairment in epilepsy. Cold Spring Harb. Perspect. Med. 5, pii: a022772 (2015).

Zhou, J. L., Shatskikh, T. N., Liu, X. & Holmes, G. L. Impaired single cell firing and long-term potentiation parallels memory impairment following recurrent seizures. Eur. J. Neurosci. 25, 3667–3677 (2007).

Cai, D. J. et al. A shared neural ensemble links distinct contextual memories encoded close in time. Nature 534, 115–118 (2016).

Ghosh, K. K. et al. Miniaturized integration of a fluorescence microscope. Nat. Methods 8, 871–878 (2011).

Liberti, W. A., Perkins, L. N., Leman, D. P. & Gardner, T. J. An open source, wireless capable miniature microscope system. J. Neural Eng. 14, 045001 (2017).

Barbera, G. et al. Spatially Compact Neural Clusters in the Dorsal Striatum Encode Locomotion Relevant Information. Neuron 92, 202–213 (2016).

Curia, G., Longo, D., Biagini, G., Jones, R. S. & Avoli, M. The pilocarpine model of temporal lobe epilepsy. J. Neurosci. Methods 172, 143–157 (2008).

von Stein, A. & Sarnthein, J. Different frequencies for different scales of cortical integration: from local gamma to long range alpha/theta synchronization. Int. J. Psychophysiol. 38, 301–313 (2000).

Turi, G. F. et al. Vasoactive intestinal polypeptide-expressing interneurons in the hippocampus support goal-oriented spatial learning. Neuron 101, 1150–1165 (2019). e1158.

Cichon, J. & Gan, W. B. Branch-specific dendritic Ca2+ spikes cause persistent synaptic plasticity. Nature 520, 180–185 (2015).

Kelley, M. S., Jacobs, M. P., Lowenstein, D. H. & Stewards, N. E. B. The NINDS epilepsy research benchmarks. Epilepsia 50, 579–582 (2009).

Magnus, C. J. et al. Ultrapotent chemogenetics for research and potential clinical applications. Science 364, eaav5282 (2019).

Grienberger, C., Milstein, A. D., Bittner, K. C., Romani, S. & Magee, J. C. Inhibitory suppression of heterogeneously tuned excitation enhances spatial coding in CA1 place cells. Nat. Neurosci. 20, 417–426 (2017).

Grasse, D. W., Karunakaran, S. & Moxon, K. A. Neuronal synchrony and the transition to spontaneous seizures. Exp. Neurol. 248, 72–84 (2013).

Miri, M. L., Vinck, M., Pant, R. & Cardin, J. A. Altered hippocampal interneuron activity precedes ictal onset. eLife 7, e40750 (2018).

Mably, A. J., Gereke, B. J., Jones, D. T. & Colgin, L. L. Impairments in spatial representations and rhythmic coordination of place cells in the 3xTg mouse model of Alzheimer's disease. Hippocampus 27, 378–392 (2017).

Cacucci, F., Yi, M., Wills, T. J., Chapman, P. & O'Keefe, J. Place cell firing correlates with memory deficits and amyloid plaque burden in Tg2576 Alzheimer mouse model. Proc. Natl Acad. Sci. USA 105, 7863–7868 (2008).

Zaremba, J. D. et al. Impaired hippocampal place cell dynamics in a mouse model of the 22q11.2 deletion. Nat. Neurosci. 20, 1612–1623 (2017).

Rosenzweig, E. S. & Barnes, C. A. Impact of aging on hippocampal function: plasticity, network dynamics, and cognition. Prog. Neurobiol. 69, 143–179 (2003).

Raveau, M. et al. Alterations of in vivo CA1 network activity in Dp(16)1Yey Down syndrome model mice. eLife 7, e31543 (2018).

Buckmaster, P. S. & Haney, M. M. Factors affecting outcomes of pilocarpine treatment in a mouse model of temporal lobe epilepsy. Epilepsy Res. 102, 153–159 (2012).

Morris, R. Developments of a water-maze procedure for studying spatial learning in the rat. J. Neurosci. Methods 11, 47–60 (1984).

Sigurdsson, T., Stark, K. L., Karayiorgou, M., Gogos, J. A. & Gordon, J. A. Impaired hippocampal-prefrontal synchrony in a genetic mouse model of schizophrenia. Nature 464, 763–767 (2010).

Guo, Z. V. et al. Procedures for behavioral experiments in head-fixed mice. PLoS One 9, e88678 (2014).

Harvey, C. D., Collman, F., Dombeck, D. A. & Tank, D. W. Intracellular dynamics of hippocampal place cells during virtual navigation. Nature 461, 941–946 (2009).

Shobe, J. L., Claar, L. D., Parhami, S., Bakhurin, K. I. & Masmanidis, S. C. Brain activity mapping at multiple scales with silicon microprobes containing 1,024 electrodes. J. Neurophysiol. 114, 2043–2052 (2015).

Bokil, H., Andrews, P., Kulkarni, J. E., Mehta, S. & Mitra, P. P. Chronux: a platform for analyzing neural signals. J. Neurosci. Methods 192, 146–151 (2010).

Lubenov, E. V. & Siapas, A. G. Hippocampal theta oscillations are travelling waves. Nature 459, 534–539 (2009).

Schomburg, E. W. et al. Theta phase segregation of input-specific gamma patterns in entorhinal-hippocampal networks. Neuron 84, 470–485 (2014).

Karlsson, K. A. & Blumberg, M. S. Temperature-induced reciprocal activation of hippocampal field activity. J. Neurophysiol. 91, 583–588 (2004).

Senzai, Y. & Buzsaki, G. Physiological properties and behavioral correlates of hippocampal granule cells and mossy cells. Neuron 93, 691–704 (2017). e695.

Willers, B. Multimodal sensory contributions to hippocampal spatiotemporal selectivity. Doctoral Dissertation, University of California Los Angeles. (2013).

Csicsvari, J., Hirase, H., Czurko, A., Mamiya, A. & Buzsaki, G. Oscillatory coupling of hippocampal pyramidal cells and interneurons in the behaving Rat. J. Neurosci. 19, 274–287 (1999).

Berens, P. CircStat: a MATLAB toolbox for circular statistics. J. Stat. Softw. https://doi.org/10.18637/jss.v031.i10 (2009).

Pennington, Z. T., et al. ezTrack: an open-source video analysis pipeline for the investigation of animal behavior. Preprint at bioRxiv https://www.biorxiv.org/content/10.1101/592592v1 (2019).

Zhou, P. et al. Efficient and accurate extraction of in vivo calcium signals from microendoscopic video data. eLife 7, e28728 (2018).

Vogelstein, J. T. et al. Fast nonnegative deconvolution for spike train inference from population calcium imaging. J. Neurophysiol. 104, 3691–3704 (2010).

Ravassard, P. et al. Multisensory control of hippocampal spatiotemporal selectivity. Science 340, 1342–1346 (2013).

Mau, W. et al. The Same Hippocampal CA1 Population Simultaneously Codes Temporal Information over Multiple Timescales. Curr. Biol. 28, 1499–1508.e4 (2018).

Bezaire, M. J., Raikov, I., Burk, K., Vyas, D. & Soltesz, I. Interneuronal mechanisms of hippocampal theta oscillations in a full-scale model of the rodent CA1 circuit. eLife 5, e18566 (2016).

Cutsuridis, V., Cobb, S. & Graham, B. P. Encoding and retrieval in a model of the hippocampal CA1 microcircuit. Hippocampus 20, 423–446 (2010).

Cutsuridis, V. & Poirazi, P. A computational study on how theta modulated inhibition can account for the long temporal windows in the entorhinal-hippocampal loop. Neurobiol. Learn. Mem. 120, 69–83 (2015).

Konstantoudaki, X., Papoutsi, A., Chalkiadaki, K., Poirazi, P. & Sidiropoulou, K. Modulatory effects of inhibition on persistent activity in a cortical microcircuit model. Front. Neural Circuits 8, 7 (2014).

Danielson, N. B. et al. Sublayer-specific coding dynamics during spatial navigation and learning in hippocampal area CA1. Neuron 91, 652–665 (2016).

Solstad, T., Moser, E. I. & Einevoll, G. T. From grid cells to place cells: a mathematical model. Hippocampus 16, 1026–1031 (2006).

Leutgeb, S., Leutgeb, J. K., Treves, A., Moser, M. B. & Moser, E. I. Distinct ensemble codes in hippocampal areas CA3 and CA1. Science 305, 1295–1298 (2004).

Buzsaki, G. Theta oscillations in the hippocampus. Neuron 33, 325–340 (2002).

Epsztein, J., Brecht, M. & Lee, A. K. Intracellular determinants of hippocampal CA1 place and silent cell activity in a novel environment. Neuron 70, 109–120 (2011).

Smith, B. N. & Dudek, F. E. Short- and long-term changes in CA1 network excitability after kainate treatment in rats. J. Neurophysiol. 85, 1–9 (2001).

Hines, M. L. & Carnevale, N. T. The NEURON simulation environment. Neural Comput. 9, 1179–1209 (1997).

Ziv, Y. et al. Long-term dynamics of CA1 hippocampal place codes. Nat. Neurosci. 16, 264–266 (2013).

Ewell, L. A., Fischer, K. B., Leibold, C., Leutgeb, S. & Leutgeb, J. K. The impact of pathological high-frequency oscillations on hippocampal network activity in rats with chronic epilepsy. eLife 8, e42148 (2019).
Acknowledgements
We thank K. Maguire, J. Lou, A. Fariborzi, J. Daneshrad, S. Ghiaee, R. Manavi, C. Araradian, M. Song, B. Wei, C. Zhou, A. Meyer, H. Chen, J. Davis, N. Abduljawad, J. Hodson, I. Bachmutsky, L. Zilbermintz, H. Karbasforoushan, J. Friedman, T. Kotze, D. McCoy, K. Casale and E. Goldblatt (all of UCLA); and N. Berryman, G. Condori, M. Abdelmageed, C. Rosado, and B. Nunez (all of Mount Sinai) for excellent technical assistance and help with experiments. This work was supported by VA Merit Award 1 I01 BX001524–01A1, U01 NS094286, R01MH101198, R01 MH105427, U54 HD87101, R01NS099137, and NSF Neurotech Hub 1700408 to P.G.; a David Geffen School of Medicine Dean's Fund for development of open-source miniaturized microscopes to B.S.K., A.J.S., and P.G.; a CURE Epilepsy Taking Flight Award, an American Epilepsy Society Junior Investigator Award, R03 NS111493, a Cellular Neurobiology Training Grant T32 NS710133, and an Epilepsy Foundation Postdoctoral Research Training Fellowship to T.S.; Neurobehavioral Genetics Training Grant T32 NS048004 and Neural Microcircuits Training Grant T32 NS058280 to D.A.; DP2 MH122399, a Klingenstein-Simons Fellowship, a McKnight Memory and Cognitive Disorder Award, a NARSAD Young Investigator Award, a Fay/Frank Seed Grant Program award, a One Mind Rising Star Research Award, National Research Service Award F32 MH97413, and Behavioral Neuroscience Training Grant T32 MH15795 to D.J.C.; DP1 MH104069 to B.S.K.; a McKnight Technological Innovations in Neuroscience Award to S.C.M.; and Dr. Miriam and Sheldon G. Adelson Medical Research Foundation funding to A.J.S. S.C., I.P. and P.P. were supported by the European Research Council Starting Grant dEMORY (GA 311435) and the Fondation Sante.
Ethics declarations
Competing interests
The authors declare no competing interests.
Additional information
Publisher's note Springer Nature remains neutral with regard to jurisdictional claims in published maps and institutional affiliations.
Supplementary information
About this article
Cite this article
Shuman, T., Aharoni, D., Cai, D.J. et al. Breakdown of spatial coding and interneuron synchronization in epileptic mice. Nat Neurosci 23, 229–238 (2020). https://doi.org/10.1038/s41593-019-0559-0
Received:

Accepted:

Published:

Issue Date:

DOI: https://doi.org/10.1038/s41593-019-0559-0