After an 18-month deadlock, the United States, European Union, India and South Africa have agreed on the key elements of a plan that will allow third-party manufacturers to produce patent-protected COVID-19 vaccines. South Africa and India have pushed for an intellectual property (IP) waiver for COVID-19 vaccines and treatments since late 2020, and on 15 March Adam Hodge, spokesperson for US Trade Representative Katherine Tai, confirmed that "[t]he difficult and protracted process has resulted in a compromise outcome that offers the most promising path toward achieving a concrete and meaningful outcome."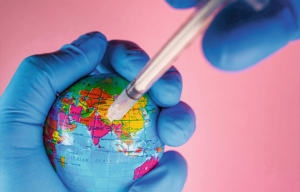 Although the parties have not come to an agreement on the final text, the United States says it will continue to engage with World Trade Organization (WTO) members to get vaccines to as many people as fast as possible. The deal will allow those developing countries that exported less than 10% of the world's coronavirus vaccine doses in 2021 to authorize a patented vaccine without the patent owner's consent. IP rights will also be waived for the ingredients and processing necessary to manufacture COVID-19 vaccines. It will not apply to treatments or diagnostic tests, and China will likely be excluded from any waiver.
The Biotechnology Innovation Organization blasted the news, calling "the irrational fixation on weakening IP … a distraction from the real challenge of overcoming global vaccine hesitancy, removing actual trade barriers, and helping countries to strengthen their healthcare infrastructure so that we can get more shots in arms." The proposed waiver will need to be approved by all 164 WTO members.
About this article
Cite this article
COVID vaccine IP waiver agreed. Nat Biotechnol 40, 443 (2022). https://doi.org/10.1038/s41587-022-01298-y
Published:

Issue Date:

DOI: https://doi.org/10.1038/s41587-022-01298-y