A study of the seasonality and overall quantity and quality of Chinese patenting, including international comparisons, suggests that government planning and annual targets encouraged gaming of the system, which increased patent counts but negatively affected patent quality.
Access options
Subscribe to Nature+
Get immediate online access to Nature and 55 other Nature journal
Subscribe to Journal
Get full journal access for 1 year
$99.00
only $8.25 per issue
All prices are NET prices.
VAT will be added later in the checkout.
Tax calculation will be finalised during checkout.
Buy article
Get time limited or full article access on ReadCube.
$32.00
All prices are NET prices.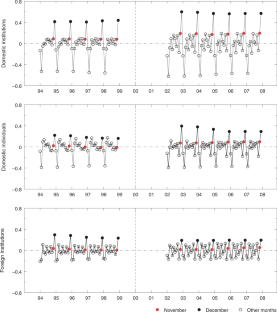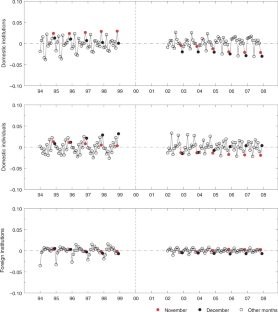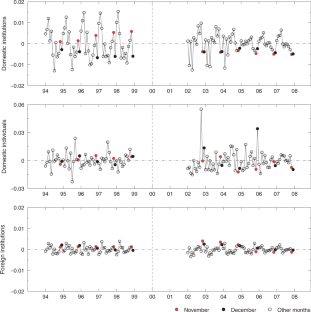 References
Steinmueller, W.A. in Handbook of the Economics of Innovation Vol. 2 (Hall, B.H. and Rosenberg, N., eds.) pp. 1181–1218 (North-Holland, 2010).

Dimitrov, M. Piracy and the State: The Politics of Intellectual Property Rights in China (Cambridge Univ. Press, 2009).

Suthersanen, U. Utility models and innovation in developing countries. International Centre for Trade and Sustainable Development https://unctad.org/system/files/official-document/iteipc20066_en.pdf (2006).

Moga, T.T. China's utility model patent system: innovation driver or deterrent. US Chamber of Commerce https://www.uschamber.com/china%E2%80%99s-utility-model-patent-system-innovation-driver-or-deterrent (2006).

Anonymous. Patents, yes; ideas, maybe. The Economist (16 October 2010).

US Patent and Trademark Office. Trademarks and patents in China: the impact of non-market factors on filing trends and IP systems. https://www.uspto.gov/sites/default/files/documents/USPTO-TrademarkPatentsInChina.pdf (2021).

Wei, S. J., Xie, Z. & Zhang, X. J. Econ. Perspect. 31, 49–70 (2017).

McGregor, J. China's drive for indigenous innovation: a web of industrial policies. US Chamber of Commerce https://www.uschamber.com/report/china%E2%80%99s-drive-indigenous-innovation-web-industrial-policies (2010).

Prud'homme, D. & Song, H. (eds.). Economic Impacts of Intellectual Property -Conditioned Government Incentives (Springer, 2016).

The US-China Business Council. China's High and New-Technology Enterprise (HNTE) program. https://www.uschina.org/sites/default/files/2013%20HNTE%20Backgrounder.pdf (2013).

Trajtenberg, M. RAND J. Econ. 21, 172–187 (1990).

Li, X. Res. Policy 41, 236–249 (2012).

Dang, J. & Motohashi, K. China Econ. Rev. 35, 137–155 (2015).

De Rassenfosse, G. & Raiteri, E. SSRN J. https://doi.org/10.2139/ssrn.2803379 (2016).

Bacchiocchi, E. & Montobbio, F. Scand. J. Econ. 112, 441–470 (2010).

Eaton, J. & Kortum, S. Int. Econ. Rev. 40, 537–570 (1999).

Putnam J., Luu, H. & Ngo, N. SSRN J. https://doi.org/10.2139/ssrn.3760816 (2020).

Kawamoto, D. CNET https://www.cnet.com/news/hp-seeks-profit-from-its-patents/ (24 February 2003).

Anonymous. CNIPA released notice on further strictly regulating patent application behavior. China IP http://www.chinaipmagazine.com/en/news-show.asp?id=11796 (28 January 2021).

Cohen, M. CNIPA does a statistical switcheroo. China IPR https://chinaipr.com/2021/02/16/cnipa-does-a-statistical-switcheroo/ (16 February 2021).

Cao, C. & Suttmeier, R. P. Science 355, 1019–1021 (2017).
Acknowledgements
This research was partly funded by the United States Patent and Trademark Office (USPTO). The opinions expressed in the paper are the authors' own. The authors are grateful to Stuart Graham of the Georgia Institute of Technology, formerly chief economist of the USPTO, for his support and comments.
Ethics declarations
Competing interests
The authors declare no competing interests.
Supplementary information
About this article
Cite this article
Sun, Z., Lei, Z., Wright, B.D. et al. Government targets, end-of-year patenting rush and innovative performance in China. Nat Biotechnol 39, 1068–1075 (2021). https://doi.org/10.1038/s41587-021-01035-x
Published:

Issue Date:

DOI: https://doi.org/10.1038/s41587-021-01035-x