Two-dimensional materials allow the realization of soft smart dusts.
Access options
Subscribe to Journal
Get full journal access for 1 year
$99.00
only $8.25 per issue
All prices are NET prices.
VAT will be added later in the checkout.
Tax calculation will be finalised during checkout.
Rent or Buy article
Get time limited or full article access on ReadCube.
from$8.99
All prices are NET prices.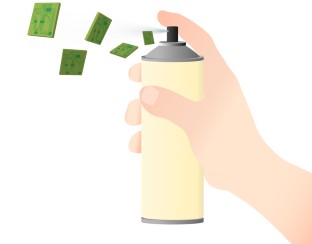 References
1.

Kalantar-Zadeh, K. et al. Nat. Electron. 1, 79–87 (2018).

2.

Mimee, M. et al. Science 360, 915–918 (2018).

3.

Kahn, A. J. M., Katz, A. R. H. & Pister, A. K. S. J. In 5th Annual ACM/IEEE International Conference on Mobile Computing and Networking 271–278 (ACM, 1999).

4.

Fiori, G. et al. Nat. Nanotech. 9, 768–779 (2014).

5.

Koman, V. B. et al. Nat. Nanotech. https://doi.org/s41565-018-0194-z (2018).

6.

Kim, J.-S., Yoo, H.-W., Choi, H. O. & Jung, H.-T. Nano Lett. 14, 5941–5947 (2014).

7.

Dickey, M. D. Adv. Mater. 29, 1606425 (2017).
About this article
Cite this article
Kalantar-Zadeh, K. Soft micro-sensotransmitters emerging. Nature Nanotech 13, 770–771 (2018). https://doi.org/10.1038/s41565-018-0198-8