Whether or not social networks are significantly changing due to emergent technologies continues to be contested by researchers. Our understanding may advance by clarifying the cognitive mechanisms through which people curate their connections, along with the accompanying role of personality in shaping networks in the future.
Access options
Subscribe to Journal
Get full journal access for 1 year
$99.00
only $8.25 per issue
All prices are NET prices.
VAT will be added later in the checkout.
Rent or Buy article
Get time limited or full article access on ReadCube.
from$8.99
All prices are NET prices.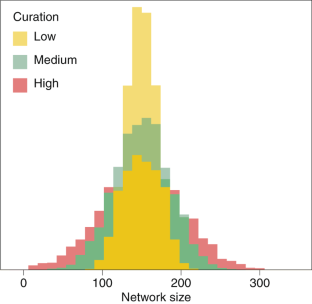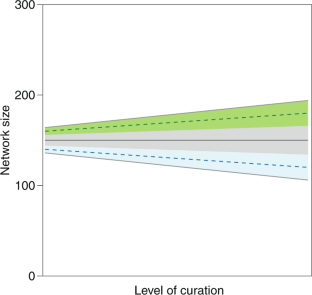 References
1.

Wellman, B. Networks in the Global Village (Westview, 1999).

2.

Rainie, L. & Wellman, B. Networked: The New Social Operating System (MIT Press, 2012).

3.

Brashears, M.E. & Brashears, L.A. Emerging Trends in the Social and Behavioral Sciences 1–12 (Wiley, 2015).

4.

Dunbar, R. I. M. Trends Cogn. Sci. 22, 32–51 (2018).

5.

Davis, J. L. Inf. Commun. Soc. 20, 770–783 (2017).

6.

Hogan, B. & Quan-Haase, A. Bull. Sci. Technol. Soc. 30, 309–315 (2010).

7.

Hampton, K. Am. Behav. Sci. 60, 101–124 (2016).

8.

Selden, M. & Goodie, A. S. Soc. Networks 52, 81–99 (2018).

9.

Roberts, S. G. B., Dunbar, R. I. M., Pollet, T. V. & Kuppens, T. Soc. Networks 31, 138–146 (2009).

10.

Ishiguro, I. Soc. Networks 44, 219–225 (2016).
Acknowledgements
The authors thank J. Kamin, S. Campbell, E. Falk, A. Schrock and H. Jefferson for their feedback while developing the manuscript.
Ethics declarations
Competing interests
The authors declare no competing interests.
About this article
Cite this article
Bayer, J.B., Hofstra, B. Toward curation and personality-driven social networks. Nat Hum Behav 4, 123–125 (2020). https://doi.org/10.1038/s41562-019-0751-y
Further reading
David S. Lee

,

Jonathan L. Stahl

&

Joseph B. Bayer

Social Psychology Quarterly (2020)

Joseph B. Bayer

,

Neil A. Lewis

&

Jonathan L. Stahl

Current Directions in Psychological Science (2020)