The career paths of Alveda Williams and Cory Valente have closely mirrored each other — perhaps surprisingly so for a straight Black woman and a gay white man with very different childhoods. They talk to Nature Chemistry about their journeys from research and development roles to Dow's inclusion and diversity team.
What do your current roles at Dow entail?
AJW and CV: Our roles — Corporate Director of Inclusion and HR Director for Talent (AJW) and North America Regional Inclusion & Diversity and Employee Experience Leader (CV) — involve defining and implementing a strategy to allow Dow to deliver against its corporate ambition, which is to become the most innovative, customer-centric, inclusive and sustainable materials science company in the world. While the company has long-viewed inclusion and diversity (I&D) as both a moral and business imperative, we recommitted in 2017 to making our I&D efforts more strategic and intentional. We now lead with inclusion — because an inclusive culture combined with fair and equitable policies, programs, and practices is the only sure way to attract, develop, advance and retain diverse talent. And it's that diversity that fuels innovation, enhances customer experience, and makes Dow a more equitable and sustainable organization. Since 2017 we have made meaningful progress in employee resource group participation, diversity representation, use of diverse suppliers and employee satisfaction, but there is still more work to do. We will continue to leverage best practices and take bold actions to positively impact our employees, our customers and our communities.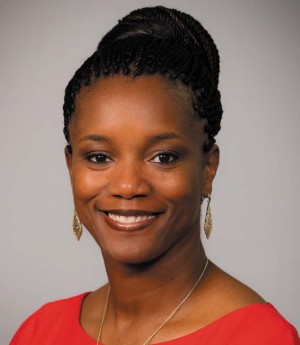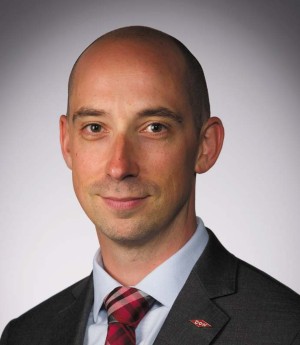 Can you tell us about your respective backgrounds?
AJW: I understood very early on what it was like to be the first and the only. I am the youngest of four children — the first and only girl, the first and only to finish college, and the first and only to earn a graduate degree. I come from humble beginnings, but my parents never let me be defined by my zip code. They simultaneously taught me the value of hard work and reminded me that, as a Black woman, I'd have to work twice as hard as others to get half as far. They instilled in me a healthy appetite for competition, fully aware that the playing field would not be level for me. And they encouraged me to be comfortable in my own skin, knowing that I would experience bias and prejudice. For me, being a 'first' has been about working so that others who come after me, including my own children, can experience a different reality. I've also learned that being an 'only' doesn't have to be lonely. Allies, mentors, and sponsors can make all the difference… and that has certainly been true for me.
CV: Much of who I am has been informed by growing up in highly multicultural cities, combined with world travel. Exposure is often an antidote to prejudice and my relationships and experiences over the years have given me a glimpse into some of the inequalities that are prevalent in our societies. So, I recognize my privileges — this word has become somewhat hyper-politicized, but I'm not sure what else to call it. I am a white man with no visible or physical disabilities who grew up in a two-parent middle-class home, always had shelter, food, excellent schooling and healthcare; attending university was a given, I've always been able to find work, and I have also always lived in an English-speaking country, thus not encountering language barriers in my career as a scientist… the list goes on. Privilege does not equate to "easy"; I've worked hard to get to where I am. But talent and effort are certainly not the only arbiters of success. Institutionalized racism and biases mean that the barriers to success are not distributed equally. By no making of their own, members of marginalized communities have steeper and higher hills to climb.
Can you briefly describe your career paths that have led to these current positions?
AJW and CV: It's a somewhat funny story. While we like to say that no two careers are identical at Dow, ours come pretty close! This is unusual at a company of this size that offers a variety of paths for career progression. It's perhaps even more remarkable when you consider our profiles: straight Black woman, gay white man. Systemic and human biases typically would intervene and set us on two different life paths. The pervasive inequalities in our society are well documented. Though separated by a few years, we both studied chemistry in Illinois — Alveda as a graduate student at the University of Illinois at Urbana-Champaign and Cory as a post-doctoral fellow at Northwestern University — after which we joined Dow's R&D organization in 2002 and 2011, respectively. We've both worked as research chemists, led technical teams and held the role of R&D strategic recruiting leader. Along the way, we both found outlets where we advocated for inclusion and diversity and now we're both serving in Dow's Office of Inclusion.
How did you make the decision to leave R&D?
AJW: I enjoyed working in R&D for nearly a decade and I have no reason to believe that it would have been any different if I had stayed longer. I am happy that my work as a research scientist is crystallized in a few of Dow's products, as well as documented in internal publications and patents. But it is the contributions that directly impacted people during that time that are most memorable. These included leading a diverse team of researchers to develop innovative technologies, creating Dow's BEST (building engineering and science talent) Symposium — which aims to introduce PhD students primarily from African American, Hispanic and Native American communities to careers in industrial research — and leading PhD recruiting for Dow's R&D organization. So, what looks like a quantum career leap from R&D to HR was really a simple move from one area of strength and passion to another.
CV: For me too, it was more of an evolution than a sudden decision. Although, of course, this shouldn't have to be the case, far too many LGBTQ+ professionals go back into the closet when joining a new company to not carelessly risk one's career prospects. In other words, self-preservation trumps authenticity. And in 2011, I was not immune. The right mix of allyship and leadership created a safe atmosphere that enabled me to step outside my comfort zone, and fuelled a personal and professional journey that involved becoming, in 2014, the global leader for Dow's Employee Resource Group for LGBTQ+ and Ally employees, GLAD (alongside my core role in R&D). Leading GLAD ended up being one of the most transformational experiences in my life and guided me towards authentic leadership as well as my current I&D position. I anticipate returning to an R&D leadership position in the future where I will continue to be an advocate for I&D.
Can you tell us about some inclusion and diversity initiatives you are currently involved in?
CV: As referenced above, Dow has a holistic, multi-year I&D strategy that looks to positively impact our entire ecosystem, including our employees, customers, suppliers and communities. More recently, Dow has not been immune to the long-overdue national examination of racism and systemic biases in the US and beyond. These issues have percolated decade after decade, and corporations must actively and visibly lead on topics of social justice and equality. Collectively, they absolutely can elicit meaningful and lasting change. While no company is perfect, and at Dow we are constantly working to do better, we know where we are headed and we are making changes to root out the inequalities and inequities that manifest through antiquated policies born out of explicit and implicit biases. A significant area of focus right now is on the sustainable implementation of 'Dow ACTs' — a strategic framework to address racism and systemic inequality focusing on three prioritized areas: advocacy, community and talent. Dow ACTs encompasses a series of commitments where we think we can have the most impact. These include (but are not limited to): (1) establishing a Social Justice Council to monitor matters of inequality and advise on Dow's response; (2) driving policy change through engagement at the U.S. state and federal levels, including with the Congressional Black Caucus, and directing funding to organizations dedicated to fighting racial injustice; (3) ensuring our procurement practices eliminate any barriers preventing Black-owned enterprises, and others owned by members of marginalized groups, from doing business with Dow; (4) building a more diverse talent pipeline for Dow and our industry through a strategic investment (over US$5 million) in historically Black colleges and universities. An updated list of progress against all of our commitments can be found at www.dow.com/ACTs.
How do you measure results and assess change in company culture?
AJW: As a science-based company, we know that what gets measured gets done. We set realistic and ambitious I&D objectives while putting deliberate actions in place to accelerate progress. Like most organizations, we measure representation across different dimensions of diversity, while closely monitoring leading indicators (hiring, promotions, retention) that can help move the needle. As a proxy for assessing our culture, we measure participation rates in our ten employee resource groups because they are foundational in driving employee engagement. We also seek to understand the voice and experience of our employees through an I&D index in our annual employee satisfaction survey and targeted questions in quarterly pulse surveys. We benchmark our performance against other leading companies through credible external organizations. Measuring progress is one thing, but accountability for results is what really galvanizes action. Our I&D metrics are embedded in the same scorecard where we measure business and safety results. Leaders are held accountable by linking I&D results to annual performance bonuses.
What skills from R&D have you used to address problems you face in your current role?
CV: Many of the skills you learn as part of the scientific method are generally leverageable, for example, critical thinking, data-driven decision making, the ability to identify and follow the critical path. This has been the case for my current role. Yet the opposite is also true. A few years ago, an internal poll of Dow's R&D recruiters and leaders listed gaps in graduate education in areas such as project management, business acumen, effective communication, true collaborations (rather than just handing things back and forth), and adaptability. When I presented this as part of a seminar entitled 'Aligning Graduate STEM Education with Industry Needs' to a group of faculty members from across the U.S., a professor in the audience appeared fazed by my comments and challenged (paraphrasing) "why should we spend time on this training when it should be industry's responsibility?". Several audience members nodded their heads in agreement. I believe that these skills are part of a well-rounded education that would benefit anybody in any career they choose, including academia. Similarly, we could easily rephrase this question to be "what skills have you developed in your current role that would be useful in R&D?" I think it goes both ways.
Do you collaborate with other institutions on I&D endeavours?
AJW: Absolutely. Our strategy relies on an entire ecosystem of customers, suppliers, non-profits, industry alliances and university partners. While we are striving each day to be as equitable as we can, we consider it both an opportunity and an obligation to share key learnings and exchange best practices with others, and that includes our competitors. No matter where you are on the journey to making your organization more inclusive and diverse, there are always others to partner with and learn from. If you are in academia, I challenge you to reach out to the professor who seems to attract the most diverse group of research students, learn best practices from a university department that has the most diverse faculty or partner with an external organization to drive I&D efforts across your discipline.
Do you think academia and industry approach I&D differently?
CV: It is not as much a difference between academia and industry as it is a difference between organizations that take it seriously and those that don't. If we had to boil it down, the key differentiators are (1) intention, (2) accountability and (3) transparency. Intention: are you doing this work to hit a quota and look good, or is it woven into your policies, practices and behaviours because it's the right thing to do? Accountability: do you have reasonable aspirations to move the needle on diversity and do you clearly set the expectation for treating everyone with the respect and dignity that they deserve, and intervene when people fall short? Transparency: are you open and honest — both internally and externally — about where you are and where you are going as an organization? Own where you fall short and be visible as you act to close gaps.
What do you feel are the main barriers to building a diverse workforce?
AJW: For decades, organizations have focused on traditional recruiting approaches to improve workforce diversity. While this can lead to short-term gains, these are rarely sustained over longer periods of time — that is, diverse teams are hired but not retained. Attempting to make progress without addressing key barriers is a no-win situation. We must acknowledge that systemic biases and stereotypes are the biggest barrier to building diverse teams. We must accept that, because of these systemic issues, different people will be at different starting points and we must ensure equity in our policies, programs and practices. We must also recognize the significant role that leaders (good and bad) can have on a student's or employee's experience, and relentlessly focus on building the most equitable culture in our classrooms, on our campuses, and in our companies so that students and employees choose to stay.
Many academics and industrial scientists that have not directly suffered from systemic racism and inequalities are just becoming aware of how prevalent they are. Where can those who want to do better start?
AJW and CV: A recent Forbes article recommends that along with inclusion, organizations first need to recognize and discuss exclusion (which has led to the current situation), articulate the problem they are trying to solve and use skillsets — and not simply passion — as the main requirement for selecting candidates to lead the charge (http://go.nature.com/3bVSWPT). As a well-intended individual, where does one start? Most experts will first direct folks to understanding their biases. Everyone has them, no matter how much passion you have for diversity or how informed you are about inequalities. It's human nature and recognizing your biases is an important step on the journey. Harvard's Implicit Bias test has become the 'go-to' tool for recognizing your personal biases (https://implicit.harvard.edu/implicit/takeatest.html). Second, educate yourselves. The recent publication 'Organic Chemistry: A Call to Action for Diversity and Inclusion', for example, was well written and should be required reading for faculty and students alike (Org. Lett. 22, 6223–6228 (2020); https://doi.org/10.1021/acs.orglett.0c02559). Third, it's important to make the distinction between beliefs and behaviours. While changing your beliefs and eliminating biases may take time, it is within your power to adjust your behaviours and actions today to ensure your colleagues and those you interact with are seen, heard and valued. As our CEO recently said, somewhere along the way society missed the boat on human decency. We all need to fight back against this trend.
About this article
Cite this article
Pichon, A. From R&D to I&D. Nat. Chem. 13, 291–293 (2021). https://doi.org/10.1038/s41557-021-00677-3