The originally published version of this Article contained an incorrect version of Fig. 3 that was introduced following peer review and inadvertently not corrected during the production process. Both versions contain the same set of abundance data, but the incorrect version has the children's asthma status erroneously disconnected from the abundance data, thereby producing the non-representative p values and graphic presentations. These errors have now been rectified, with the correct version of Fig. 3 replaced in both the PDF and HTML versions of the Article.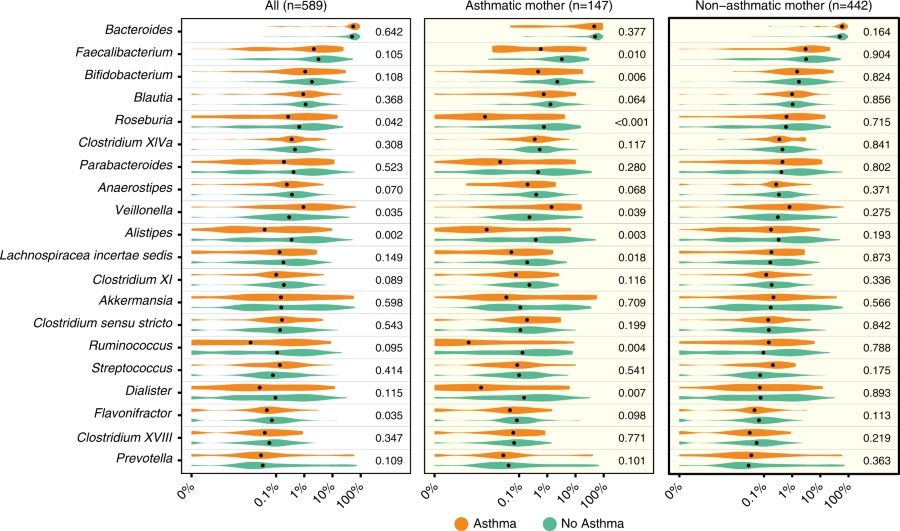 Correct version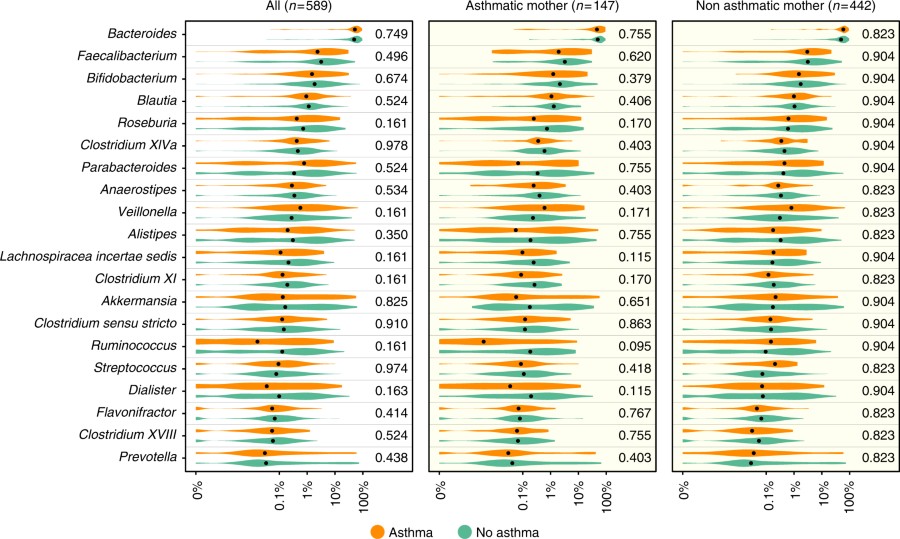 Incorrect version
Rights and permissions
Open Access This article is licensed under a Creative Commons Attribution 4.0 International License, which permits use, sharing, adaptation, distribution and reproduction in any medium or format, as long as you give appropriate credit to the original author(s) and the source, provide a link to the Creative Commons license, and indicate if changes were made. The images or other third party material in this article are included in the article's Creative Commons license, unless indicated otherwise in a credit line to the material. If material is not included in the article's Creative Commons license and your intended use is not permitted by statutory regulation or exceeds the permitted use, you will need to obtain permission directly from the copyright holder. To view a copy of this license, visit http://creativecommons.org/licenses/by/4.0/.
Further reading
Martin Steen Mortensen

,

Betina Hebbelstrup Jensen

,

Jeanne Williams

,

Asker Daniel Brejnrod

,

Lee O'Brien Andersen

,

Dennis Röser

,

Bente Utoft Andreassen

,

Andreas Munk Petersen

,

Christen Rune Stensvold

,

Søren Johannes Sørensen

&

Karen Angeliki Krogfelt

BMC Microbiology (2018)
Comments
By submitting a comment you agree to abide by our Terms and Community Guidelines. If you find something abusive or that does not comply with our terms or guidelines please flag it as inappropriate.