Abstract
Vaginoplasty in Male to Female (M to F) transgenders is a challenging procedure, often accompanied by numerous complications. Nowadays the most commonly used technique involves inverted penile and scrotal flaps. In this paper the data of 47 M to F patients who have undergone sex affirmation surgery at the Department of Urology of the University of Trieste, Italy since 2014, using our modified vaginoplasty technique with the "Y" shaped urethral flap, have been retrospectively reviewed. Moreover, a non structured review of the literature with regards to short and long-term complications of vaginoplasty has been provided. All patients followed a standardized neo-vaginal dilation protocol. At follow up 2 patients were lost. At 12 months 88.9% of patients (40/45) were able to reach climax, 75.6% (34/45) were having neo-vaginal intercourses and median neo-vaginal depth was 11 cm (IQR 9–13.25): no statistically significant decrease in depth was found at follow up. Only one patient was dissatisfied with aesthetic appearance at 12 months. Our technique provided excellent cosmetic and functional results without severe complications (Clavien–Dindo ≥ 3). The review of the literature has highlighted the need to standardize a postoperative follow up protocol with particular regard to postoperative dilatation regimen. Further, larger randomized clinical trials are pending to draw definitive conclusions.
Access options
Subscribe to this journal
Receive 8 print issues and online access
$259.00 per year
only $32.38 per issue
Rent or buy this article
Get just this article for as long as you need it
$39.95
Prices may be subject to local taxes which are calculated during checkout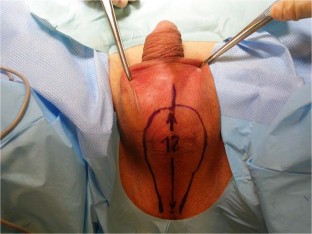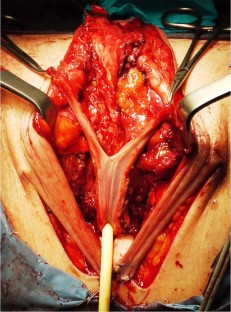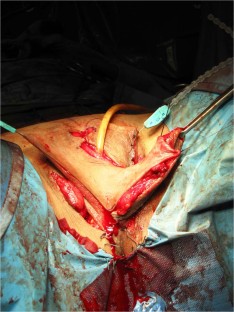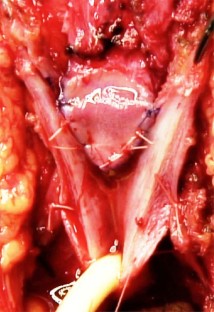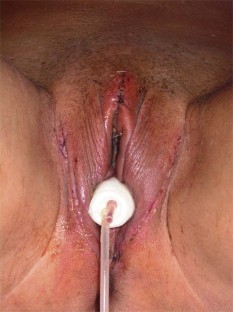 References
Hembree WC, Cohen-Kettenis PT, Gooren L, Hannema SE, Meyer WJ, Murad MH, et al. Endocrine treatment of gender-dysphoric/gender-incongruent persons: an endocrine society clinical practice guideline. J Clin Endocrinol Metab. 2017;102:3869–903.

Sutcliffe PA, Dixon S, Akehurst RL, Wilkinson A, Shippam A, White S, et al. Evaluation of surgical procedures for sex reassignment: a systematic review. J Plast Reconstr Aesthet Surg. 2009;62:294–306.

Goddard JC, Vickery RM, Terry TR. Development of feminizing genitoplasty for gender dysphoria. J Sex Med. 2007;4:981–9.

Eldh J. Construction of a neovagina with preservation of the glans penis as a clitoris in male transsexuals. Plast Reconstr Surg. 1993;91:895–900.

Giraldo F, Esteva I, Bergero T, Cano G, González C, Salinas P, et al. Corona glans clitoroplasty and urethropreputial vestibuloplasty in male-to-female transsexuals: the vulval aesthetic refinement by the andalusia gender team. Plast Reconstr Surg. 2004;114:1543–50.

Wagner S, Greco F, Hoda MR, Inferrera A, Lupo A, Hamza A, et al. Male-to-female transsexualism: technique, results and 3-year follow-up in 50 patients. Urol Int. 2010;84:330–3.

Buncamper ME, van der Sluis WB, van der Pas RSD, Özer M, Smit JM, Witte BI, et al. Surgical outcome after penile inversion vaginoplasty: a retrospective study of 475 transgender women. Plast Reconstr Surg. 2016;138:999–1007.

Jones HW Jr, Schirmer HK, Hoopes JE. A sex conversion operation for males with transsexualism. Am J Obstet Gynecol. 1968;100:101–9.

Trombetta C, Liguori G, Benvenuto S, Petrovic M, Napoli R, Umari P, et al. La neouretroclitoridoplastica secondo Petrovic [Neo-urethroclitoroplasty according to Petrovic]. Urologia. 2011;78:267–73.

Clavien PA, Sanabria JR, Strasberg SM. Proposed classification of complications of surgery with examples of utility in cholecystectomy. Surgery. 1992;111:518–26.

Dindo D, Demartines N, Clavien PA. Classification of surgical complications: a new proposal with evaluation in a cohort of 6336 patients and results of a survey. Ann Surg. 2004;240:205–13.

Ferrando CA. Vaginoplasty complications. Clin Plast Surg. 2018;45:361–8.

Zavlin D, Schaff J, Lellé JD, Jubbal KT, Herschbach P, Henrich G, et al. Male-to-female sex reassignment surgery using the combined vaginoplasty technique: satisfaction of transgender patients with aesthetic, functional, and sexual outcomes. Aesthetic Plast Surg. 2018;42:178–87.

Krege S, Bex A, Lümmen G, Rübben H. Male-to-female transsexualism: a technique, results and long-term follow-up in 66 patients. BJU Int. 2001;88:396–402.

Amend B, Seibold J, Toomey P, Stenzl A, Sievert KD. Surgical reconstruction for male-to-female sex reassignment. Eur Urol. 2013;64:141–9.

Horbach SE, Bouman MB, Smit JM, Özer M, Buncamper ME, Mullender MG. Outcome of vaginoplasty in male-to-female transgenders: a systematic review of surgical techniques. J Sex Med. 2015;12:1499–512.

Shoureshi P, Dy GW, Dugi D 3rd. Neovaginal canal dissection in gender-affirming vaginoplasty. J Urol. 2021;205:1110–8.

Selvaggi G, Bellringer J. Gender reassignment surgery: an overview. Nat Rev Urol. 2011;8:274–82.

Lawrence AA. Patient-reported complications and functional outcomes of male-to-female sex reassignment surgery. Arch Sex Behav. 2006;35:717–27.

Reed HM. Aesthetic and functional male to female genital and perineal surgery: feminizing vaginoplasty. Semin Plast Surg. 2011;25:163–74.

Jarolím L, Šedý J, Schmidt M, Naňka O, Foltán R, Kawaciuk I. Gender reassignment surgery in male-to-female transsexualism: a retrospective 3-month follow-up study with anatomical remarks. J Sex Med. 2009;6:1635–44.

Dreher PC, Edwards D, Hager S, Dennis M, Belkoff A, Mora J, et al. Complications of the neovagina in male-to-female transgender surgery: a systematic review and meta-analysis with discussion of management. Clin Anat. 2018;31:191–9.

Rossi Neto R, Hintz F, Krege S, Rubben H, Vom, Dorp F. Gender reassignment surgery-a 13 year review of surgical outcomes. Int Braz J Urol. 2012;38:97–107.

Jarolím L. Surgical conversion of genitalia in transsexual patients. BJU Int. 2000;85:851–6.

Raigosa M, Avvedimento S, Yoon TS, Cruz-Gimeno J, Rodriguez G, Fontdevila J. Male-to-female genital reassignment surgery: a retrospective review of surgical technique and complications in 60 patients. J Sex Med. 2015;12:1837–45.

Cristofari S, Bertrand B, Leuzzi S, Rem K, Rausky J, Revol M, et al. Postoperative complications of male to female sex reassignment surgery: a 10-year French retrospective study. Ann Chir Plast Esthet. 2019;64:24–32.

Schardein JN, Zhao LC, Nikolavsky D. Management of vaginoplasty and phalloplasty complications. Urol Clin North Am. 2019;46:605–18.

Li JS, Crane CN, Santucci RA. Vaginoplasty tips and tricks. Int Braz J Urol. 2021;47:263–73.

van der Sluis WB, Pavan N, Liguori G, Bucci S, Bizic MR, Kojovic V, et al. Ileal vaginoplasty as vaginal reconstruction in transgender women and patients with disorders of sex development: an international, multicentre, retrospective study on surgical characteristics and outcomes. BJU Int. 2018;121:952–8.

Liguori G, Trombetta C, Bucci S, Salamè L, Bortul M, Siracusano S, et al. Laparoscopic mobilization of neovagina to assist secondary ileal vaginoplasty in male-to-female transsexuals. Urology. 2005;66:293–8.

Perovic SV, Stanojevic DS, Djordjevic ML. Vaginoplasty in male transsexuals using penile skin and a urethral flap. BJU Int. 2000;86:843–50.

Bertolotto M, Liguori G, Bucci S, Iannelli M, Vedovo F, Pavan N, et al. MR imaging in patients with male-to-female sex reassignment surgery: postoperative anatomy and complications. Br J Radiol. 2017;90:20170062.

Bucci S, Mazzon G, Liguori G, Napoli R, Pavan N, Bormioli S, et al. Neovaginal prolapse in male-to-female transsexuals: an 18-year-long experience. Biomed Res Int. 2014;2014:240761.

Papadopulos NA, Zavlin D, Lellé JD, Herschbach P, Henrich G, Kovacs L, et al. Combined vaginoplasty technique for male-to-female sex reassignment surgery: operative approach and outcomes. J Plast Reconstr Aesthet Surg. 2017;70:1483–92.

Cocci A, Rosi F, Frediani D, Rizzo M, Cito G, Trombetta C, et al. Male-to-Female (MtoF) gender affirming surgery: modified surgical approach for the glans reconfiguration in the neoclitoris (M-shape neoclitorolabioplasty). Arch Ital Urol Androl. 2019;91:119–24.

Hoebeke P, Selvaggi G, Ceulemans P, De Cuypere G, T'Sjoen G, Weyers S, et al. Impact of sex reassignment surgery on lower urinary tract function. Eur Urol. 2005;47:398–402.

Trombetta C, Liguori G, Bucci S, Salamè L, Garaffa G, Cova M, et al. Radiological evaluation of vaginal width and depth in male-to-female transsexuals by the use of magnetic resonance imaging. World J Urol. 2004;22:405–8.

Brunocilla E, Soli M, Franceschelli A, Schiavina R, Borghesi M, Gentile G, et al. Radiological evaluation by magnetic resonance of the 'new anatomy' of transsexual patients undergoing male to female sex reassignment surgery. Int J Impot Res. 2012;2:206–9.

Dunford C, Bell K, Rashid T. Genital reconstructive surgery in male to female transgender patients: a systematic review of primary surgical techniques, complication profiles, and functional outcomes from 1950 to present day. Eur Urol Focus. 2021;7:464–71.
Ethics declarations
Competing interests
The authors declare no competing interests.
Additional information
Publisher's note Springer Nature remains neutral with regard to jurisdictional claims in published maps and institutional affiliations.
About this article
Cite this article
Ongaro, L., Garaffa, G., Migliozzi, F. et al. Vaginoplasty in Male to Female transgenders: single center experience and a narrative review. Int J Impot Res 33, 726–732 (2021). https://doi.org/10.1038/s41443-021-00470-3
Received:

Revised:

Accepted:

Published:

Issue Date:

DOI: https://doi.org/10.1038/s41443-021-00470-3