New European-wide research released by Oral-B has revealed that a third of the 166 million people in Europe who are affected by a disability in some way have experienced gum issues in the past year.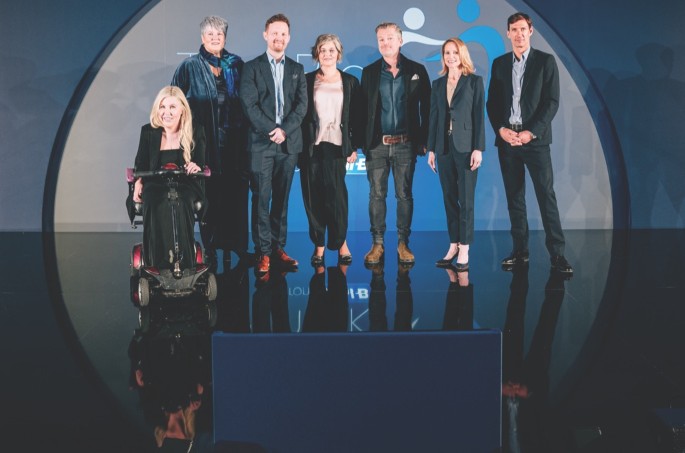 Of the people surveyed in the UK, France, Germany and Italy, 47% of people with disabilities have not been taught how to brush their teeth properly and over a fifth (23%) of disabled Europeans feel demotivated when it comes to maintaining their oral health.
Oral-B is on a mission to change this with the launch of THE BIG RETHINK, its social ambition to ensure that everybody has an equitable oral care experience - whether that's at home or in the dentist's chair. The brand, who is at the beginning of this journey, recognises the need to continue learning from both dental professionals and consumers who frequently experience oral health struggles to be able to make a real impact and offer an equitable oral care experience for everyone.
To launch THE BIG RETHINK campaign, the brand is working together with the International Association for Disability and Oral Health (iADH) to help inform the approach. The first step of this partnership is the launch of the 'Positive Practices' programme, designed to train and educate dental practices on how to become more confident and inclusive when it comes to their patients. The programme will not only enable Oral-B to become more educated on the physical and mental needs of those with different types of disabilities, but it will also help them to learn how to adapt their product offering and improve the oral health outcomes of those with disabilities. THE BIG RETHINK Content Hub will also offer relevant and helpful content for people with disabilities, their caregivers and families, as well as the professional dental health community. Visit: https://www.oralb.co.uk/en-gb/big-rethink
To celebrate the launch of THE BIG RETHINK, a brand new film was unveiled at a launch event in Frankfurt, Germany (pictured). The event was an opportunity for Oral-B to set out its ambitions of THE BIG RETHINK and discuss the findings of The Oral Health & Disability European Study with an influential panel of speakers.
About this article
Cite this article
Initiative launched to make oral care more inclusive and accessible. BDJ Team 10, 51 (2023). https://doi.org/10.1038/s41407-023-1838-x
Published:

Issue Date:

DOI: https://doi.org/10.1038/s41407-023-1838-x