Samantha Statham is a Sheffield-based dental hygienist with over 30 years' experience. She has two daughters aged 19 and 16 and loves cooking and gardening.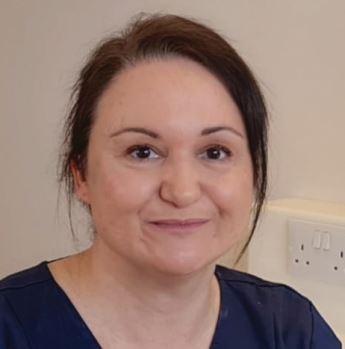 I get up at 6.30 am and take my dog out first thing. I have porridge or Greek yoghurt with berries for breakfast and a coffee, before driving to work which takes around 30 minutes.
I work at One80 Dental in Sheffield on Tuesday, Wednesday, Thursday and Friday.
There are a number of dentists working at One80 including implant surgeons, an orthodontist, a periodontist, an endodontist and oral surgeon, as well as excellent general dentists, so the practice is a busy one. They are supported by a lovely team of dental nurses, receptionists and administrative staff.
My job is to help everyone I see have the healthiest mouth they can, thereby improving their general health too.
After changing into scrubs at the practice I'll have a look at the patient records for the day. On a typical day I see a wide variety of patients. As well as patients attending for routine hygiene appointments, they may be having complex implant treatment or orthodontics, or have advanced periodontal disease. I really enjoy having this variety and giving everyone individual oral health care advice based on their specific needs. I never agreed with the antiquated view of the hygienist role of 'telling patients off'! My job is to help everyone I see have the healthiest mouth they can, thereby improving their general health too. I always try to make positive comments as well as encouraging change to better habits.
My appointments range from 30 minutes for regular patients to an hour. I realise I am very lucky to work in a practice that appreciates the time required to do my job properly. We have an EMS Airflow with a piezon scaler and use guided biofilm therapy which I feel is more comfortable for patients than traditional scaling and polishing. Disclosing teeth and using the Oral-B iO test drive is great for showing how much better an electric toothbrush is than a manual toothbrush.
Our patients come from quite a wide demographic background. I have found more people have accessed private dentistry for the first time since the pandemic as NHS dental practices struggle to see their patients.
When I was at school, I was interested in healthcare but didn't know anyone who worked in that area so wasn't sure which direction to go in. When I finished A-levels I began studying accountancy. Within a year I decided this was not for me. I went into it as I enjoyed maths and problem solving, but I realised I needed a job with more contact with people.
I looked at different careers and thought I'd enjoy dental hygiene as I could work with my hands as well as give advice. I decided to enrol at a local college to do a full-time dental nursing course which included work experience in the Charles Clifford Dental Hospital in Sheffield and in general practice. I also took a GCSE in Human Biology as my A-levels were not science based. This was invaluable when I started the dental hygiene course. The general practice I had work experience at took me on as a dental nurse, which was great, but made me realise I wanted to be the one actually treating the patients. I applied straight away for hygiene courses and was accepted at Leeds Dental Institute, so I didn't dental nurse for very long at all.
I loved my time in Leeds. It was hard work: we were tested every week right from the start as there was a lot to learn in a relatively short time, but the lecturers were great. I couldn't wait to go into the clinic to begin treating patients.
I didn't realise when I first started working as a hygienist what a privilege it would be to be allowed into people's lives.
When I graduated I took a job in a private practice in York working for a dentist who really encouraged me to hone my skills and keep learning. Living in York was fantastic as I loved the history there. I used to visit as a child with my family. But after a couple of years, I decided to move back to my hometown of Sheffield as I missed my family and friends there. I love that Sheffield is such a green city with easy access to beautiful countryside. I initially took a job in Rotherham, then one closer to home in Sheffield where I worked for over 20 years. I stayed there for such a long time as I developed great relationships with the patients. I didn't realise when I first started working as a hygienist what a privilege it would be to be allowed into people's lives through conversations during appointments. I applied to work at One80 as I had an interest in working alongside specialist clinicians and I haven't looked back since taking this job. I was made to feel part of the team straight away as everyone is so lovely.
As a dental hygienist, I enjoy meeting new people and developing relationships with patients. I find seeing people who may be nervous or haven't seen a dentist or hygienist for years, and putting them at ease, so satisfying. Seeing the results of our combined efforts later on is fantastic and keeps me interested in my job.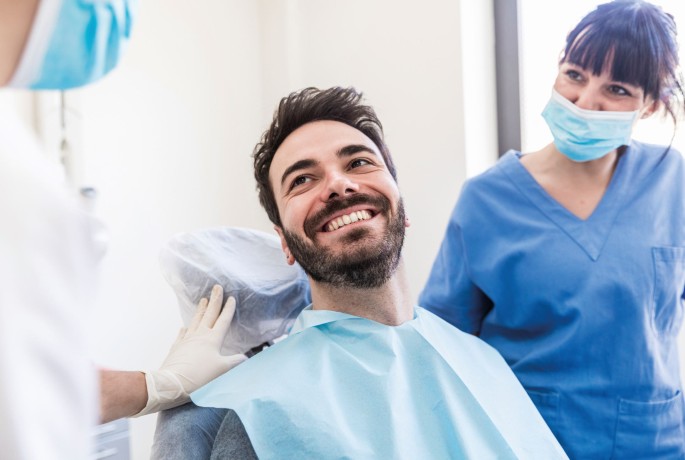 It can be challenging if patients don't take responsibility for their own health. I explain that what they do at home each day will have the greatest impact on the outcome of any treatment they have in the surgery. It's great when they come back and tell me how much better their mouth feels after using their interdental brushes and that their gums no longer bleed when they brush.
I usually work late one night each week, but often finish by 4 pm, which gives me time to enjoy cooking for my teenage daughters when I get home. I love trying new recipes and they are usually willing guinea pigs! Some favourites have been Greek and Middle Eastern dishes. I also enjoy spending time in my garden. We grow some fruit and vegetables and I find I can switch off from everything else while gardening. As a hygienist I am very aware of potential back problems so try to attend yoga and Pilates classes regularly.
Weekends are family time and we all like to take our Bichon Frise dog out, ideally followed by a pub lunch!
I try to watch my family's sugar intake but don't ban any foods. I am stricter about fizzy drinks though - we don't have them in the house. My daughters had electric toothbrushes from an early age and are pretty good at brushing.
I usually go to bed between 10.30 and 11 pm.
The three things I couldn't live without are my family, my garden and travelling. I love both beach and city breaks and couldn't manage without holidays.
If I didn't work in dentistry I'd still work in healthcare, but I'm not sure what path I would have taken. I would definitely recommend my career to others. For anyone interested in healthcare who wants to combine practical and communication skills, being a dental hygienist ideal. I find seeing the results of my work so satisfying. After 30 years it still interests me and I can't imagine doing anything else.
Interview by Kate Quinlan
About this article
Cite this article
Quinlan, K. Putting patients at ease. BDJ Team 10, 16–17 (2023). https://doi.org/10.1038/s41407-023-1819-0
Published:

Issue Date:

DOI: https://doi.org/10.1038/s41407-023-1819-0