As awareness of the issue of waste and single use plastics grows, consumers are increasingly looking to make more sustainable choices as they go about their daily lives. Of course, when it comes to oral care, a patient's health is the top priority, and unfortunately plastic waste is unavoidable.
Thankfully, TerraCycle's team of engineers, polymer scientists and recycling experts have over 20 years of experience in keeping otherwise unrecyclable materials in use and out of landfills and incineration, and have come up with a solution specifically for used oral care products.
The Oral Care Waste and Packaging Zero Waste Box is the first comprehensive recycling solution for hard-to-recycle oral care products and packaging, developed by the award-winning waste experts at TerraCycle.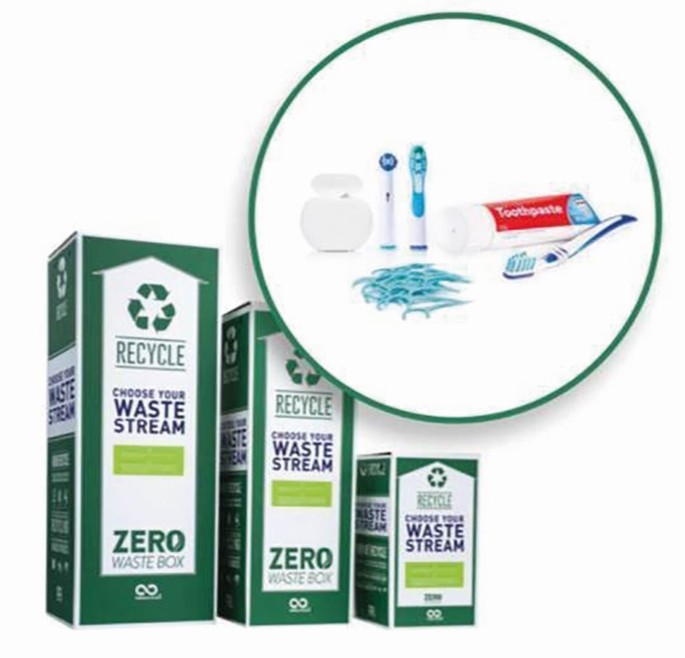 Whether you're looking to recycle toothpaste tubes and caps, plastic toothbrushes, electric toothbrush heads which don't contain an RFID microchip or interdental brushes and floss containers, the Zero Waste Box system is an all-inclusive recycling solution for all of those dental items that are typically considered non-recyclable through traditional council recycling systems.
The Zero Waste Box system is convenient and easy to use, making it the perfect option for dental practices looking to offset their impacts and reduce their environmental footprint. Aside from the obvious environmental benefits, an Oral Care Waste and Packaging Zero Waste Box also offers advantages such as bolstering a practice's reputation within the local community, singling them out as a positive changemaker for a more sustainable planet, generating potential positive word of mouth, increasing engagement with their existing patients, and even gaining new patients.
Zero Waste Boxes come in one of three sizes, small medium and large, with prices ranging from £134.21 for a small box, which will hold approximately 250 waste items, to £263.71 for a large box which will hold around 1,250 items. The price of each box includes the cost of TerraCycle sending it to the customer, the prepaid shipping label which the customer then uses to send their full box back to TerraCycle, and the cost of processing the waste.
About this article
Cite this article
Dental practices can now recycle hard-to-recycle waste. BDJ In Pract 34, 30 (2021). https://doi.org/10.1038/s41404-021-0923-0