Cord dragging has become a thing of the past with the new Proxeo TWIST Cordless from W&H. This portable handpiece is a revelation, especially if domiciliary work is performed. It can be rotated 360 degrees within the oral cavity, enabling you to work in a comfortable, ergonomic position as you polish.
Combined with W&H's innovative disposable prophy angles, the Proxeo TWIST Cordless is lighter than many smartphones. This minimises wrist strain and fatigue, as clinicians are able to manoeuvre the handpiece for improved access and an unrestricted view of the treatment area.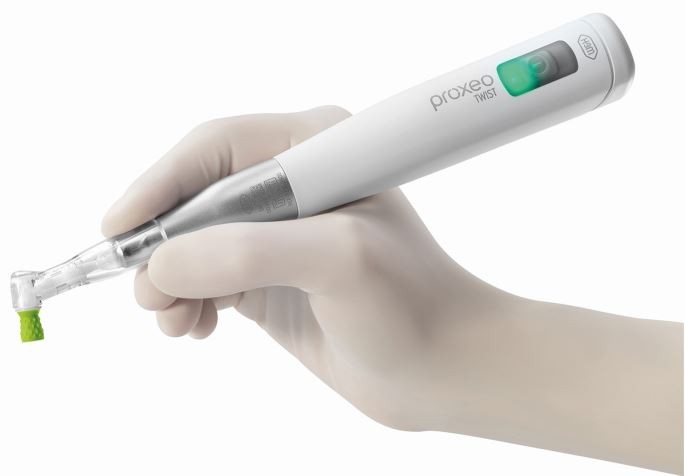 With its durable wireless foot control, the speed of the handpiece can also be adjusted to suit your clinical requirements.
Find out more by visiting www.wh.com/en_uk or call 01727 874990 or email office.uk@wh.com.
About this article
Cite this article
Polish unrestricted. BDJ In Pract 32, 31 (2019). https://doi.org/10.1038/s41404-019-0143-z