Abstract
The recent publication of four more complete genome sequences, including that of Thermus thermophilus, proves that the pace and scope of bacterial genomic research is hotting up.
Access options
Subscribe to Journal
Get full journal access for 1 year
$59.00
only $4.92 per issue
All prices are NET prices.
VAT will be added later in the checkout.
Tax calculation will be finalised during checkout.
Rent or Buy article
Get time limited or full article access on ReadCube.
from$8.99
All prices are NET prices.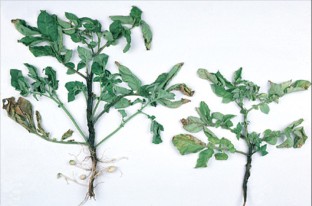 References
1

Henne, A. et al. The genome sequence of the extreme thermophile Thermus thermophilus. Nature Biotechnol. 22, 547–553 (2004).

2

Banks, D. J. et al. Progress towards characterization of the group A Streptococcus metagenome: complete genome sequence of a macrolide-resistant serotype M6 strain. J. Infect. Dis. 190, 727–738 (2004).

3

Brüggemann, H. et al. The complete genome sequence of Propionibacterium acnes, a commensal of human skin. Science 305, 671–673 (2004).

4

Bell, K. S. et al. Genome sequence of the enterobacterial phytopathogen Erwinia carotovora subsp. atroseptica and characterization of virulence factors. Proc. Natl Acad. Sci. USA 101, 11105–11110 (2004).
Related links
Related links
DATABASES
Entrez
FURTHER INFORMATION
About this article
Cite this article
Sebaihia, M., Crossman, L., Cerdeño-Tárraga, A. et al. Some like it hot. Nat Rev Microbiol 2, 690–691 (2004). https://doi.org/10.1038/nrmicro980