Abstract
This month's Genome Watch discusses the recent advances in sequencing technology that have allowed microbiologists to determine the genome sequences not just of individual species but also of entire genera and have allowed a view of the entire pan-bacterial genome.
Access options
Subscribe to Journal
Get full journal access for 1 year
$99.00
only $8.25 per issue
All prices are NET prices.
VAT will be added later in the checkout.
Tax calculation will be finalised during checkout.
Rent or Buy article
Get time limited or full article access on ReadCube.
from$8.99
All prices are NET prices.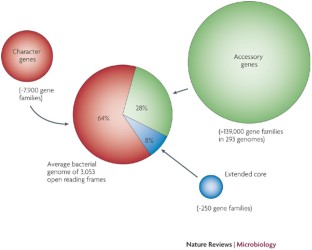 References
1

Lapierre, P. & Gogarten, J. P. Estimating the size of the bacterial pan-genome. Trends Genet. 23 Jan 2009 (doi: 10.1016/j.tig.2008.12.004).

2

Tettelin, H. et al. Genome analysis of multiple pathogenic isolates of Streptococcus agalactiae: implications for the microbial "pan-genome". Proc. Natl Acad. Sci. USA 102, 13950–13955 (2005).

3

Hiller, N. L. et al. Comparative genomic analyses of seventeen Streptococcus pneumoniae strains: insights into the pneumococcal supragenome. J. Bacteriol. 189, 8186–8195 (2007).

4

Bentley, S. D. et al. Genetic analysis of the capsular biosynthetic locus from all 90 pneumococcal serotypes. PLoS Genet. 2, e31 (2006).

5

Lefébure, T. & Stanhope, M. J. Evolution of the core and pan-genome of Streptococcus: positive selection, recombination, and genome composition. Genome Biol. 8, R71 (2007).
Related links
Related links
DATABASES
Entrez Genome Project
About this article
Cite this article
Bentley, S. Sequencing the species pan-genome. Nat Rev Microbiol 7, 258–259 (2009). https://doi.org/10.1038/nrmicro2123