Abstract
Dyslexia is a specific learning disability that is neurobiological in origin. It is characterized by difficulties with accurate and/or fluent word recognition, spelling and decoding abilities. Research findings agree that these and other observed behavioral manifestations largely result from a deficit in the phonological component of language. However, conflicting theories on the exact nature of the phonological deficit have given rise to divergent treatment approaches. Recent advances in functional brain imaging and genetics have allowed these theories to be examined more closely. If implemented appropriately, commercial programs can be effective in identifying dyslexia. Treatment of dyslexia has been advanced through neuroscience, yet further study is needed to provide rigorous, reproducible findings that will sustain commercial approaches.
This is a preview of subscription content
Access options
Subscribe to Journal
Get full journal access for 1 year
$59.00
only $4.92 per issue
All prices are NET prices.
VAT will be added later in the checkout.
Tax calculation will be finalised during checkout.
Buy article
Get time limited or full article access on ReadCube.
$32.00
All prices are NET prices.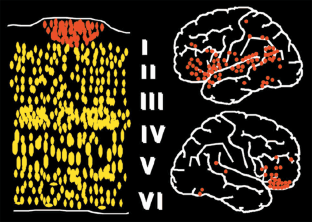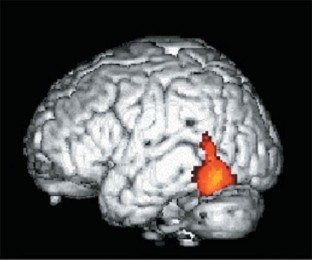 References
Bronner, A.F. The Psychology of Special Abilities and Disabilities (Little, Brown & Co, Boston, 1917).

International Dyslexia Association. Perspectives 27 (3), 5–24 (http://www.interdys.org, 2001).

Critchley, M. The Dyslexic Child (Charles C. Thomas, Springfield, Massachusetts, 1970).

Lyon, G.R. Toward a definition of dyslexia. Annals of Dyslexia 45, 3–25 (1995).

Rayner, K., Foorman, B.R., Perfetti, C.A., Pesetsky, D. & Seidenberg, M.S. How psychological science informs the teaching of reading. Psychol. Sci. 2, 31–74 (2001).

Orton, S.T. Reading, Writing and Speech Problems in Children: A Presentation of Certain Types of Disorders in the Development of the Language Faculty (W.W. Norton, New York, 1937).

Horwitz, B., Rumsey, J.M. & Donohue, B.C. Functional connectivity of the angular gyrus in normal reading and dyslexia. Proc. Natl. Acad. Sci. USA 95, 8939–8944 (1998).

Brunswick, N., McCrory, E., Price, C.J., Frith, C.D. & Frith, U. Explicit and implicit processing of words and pseudowords by adult developmental dyslexics: a search for Wernicke's Wortschatz? Brain 122, 1901–1917 (1999).

Shaywitz, S.E. et al. Functional disruption in the organization of the brain for reading in dyslexia. Proc. Natl. Acad. Sci. USA 95, 2636–2641 (1998).

Galaburda, A.M., Sherman, G.F., Rosen, G.D., Aboitiz, F. & Geschwind, N. Developmental dyslexia: four consecutive patients with cortical anomalies. Ann. Neurol. 18, 222–233 (1985).

Eden, G.F. & Zeffiro, T.A. Neural systems affected in developmental dyslexia revealed by functional neuroimaging. Neuron 21, 279–282 (1998).

Wolff, P.H. in Temporal Information Processing in the Nervous System: Special Reference to Dyslexia and Dysphasia (eds. Tallal, P., Galaburda, A. M., Llinas, R. R. & von Euler, C.) 87–103 (New York Academy of Sciences, New York, 1993).

Paulesu, E. et al. A cultural effect on brain function. Nat. Neurosci. 3, 91–96 (2000).

Grigorenko, E. Developmental dyslexia: an update on genes, brains and environments. J. Child Psychol. Psychiat. 42, 91–125 (2001).

National Reading Panel. Teaching Children to Read: An Evidence-based Assessment of the Scientific Research Literature on Reading and its Implications for Reading Instruction (National Institute of Child Health and Human Development, Washington, DC, 2000).

Bradley, L. & Bryant, P. Categorizing sounds and learning to read: a causal connexion. Nature 301 (1983).

Poeppel, D. A critical review of PET studies of phonological processing. Brain Lang. 55, 317–351 (1996).

Plaut, D.C., McClelland, J.L., Seidenberg, M.S. & Patterson, K. Understanding normal and impaired word reading: computational principles in quasi-regular domains. Psychol. Rev. 103, 56–115 (1996).

Petersson, K.M., Reis, A. & Ingvar, M. Cognitive processing in literate and illiterate subjects: a review of some recent behavioral and functional neuroimaging data. Scandinav. J. Psychol. 42, 251–267 (2001).

Liberman, A. & Whalen, D. On the relation of speech and language. Trends Cogn. Sci. 4, 187–196 (2000).

Tallal, P. et al. Language comprehension in language-learning impaired children improved with acoustically modified speech. Science 271, 81–84 (1996).

Wagner, R.K. et al. Changing relations between phonological processing abilities and word-level reading as children develop from beginning to skilled readers: a 5-year longitudinal study. Devel. Psychol. 33, 468–479 (1997).

Hall, H.L. & Moats, L.C. Parenting a Struggling Reader (Broadway Books, New York, 2002).

Torgesen, J.K. et al. Intensive remedial instruction for children with severe reading disabilities: immediate and long-term outcomes from two instructional approaches. J. Learn. Disabil. 34, 33–58 (2001).

Swanson, H.L. Reading research for students with LD: a meta-analysis of intervention outcomes. J. Learn. Disabil. 32, 504–532 (1999).

Temple, E. et al. Disruption of the neural response to rapid acoustic stimuli in dyslexia: evidence from functional MRI. Proc. Natl. Acad. Sci. USA 97, 13907–13912 (2000).

Hook, P.E. Efficacy of Fast ForWord training on facilitating acquisition of reading skills by children with reading difficulties: a longitudinal study. Ann. Dyslexia 51, 75–96 (2001).

Studdert-Kennedy, M. & Mody, M. Auditory temporal perception deficits in reading-impaired: a critical review of the evidence. Psychon. Bull. Rev. 2, 508–514 (1995).

Schlaggar, B.L. et al. Functional neuroanatomical differences between adults and school-age children in the processing of single words. [see comments] Science 296, 1476–1479 (2002).

Simos, P.G. et al. Dyslexia-specific brain activation profile becomes normal following successful remedial training [see comments]. Neurology 58, 1203–1213 (2002).

Lovegrove, W.J., Bwoling, A., Badcock, B. & Blackwood, M. Specific reading disability: differences in contrast sensitivity as a function of spatial frequency. Science 210, 439–440 (1980).

Lovegrove, W., Slaghuis, W., Bowling, A., Nelson, P. & Geeves, E. Spatial frequency processing and the prediction of reading ability: a preliminary investigation. Percept. Psychophys. 40, 440–444 (1986).

Paulesu, E. et al. Dyslexia: cultural diversity and biological unity. Science 291, 2165–2167 (2001).

Eden, G.F. et al. Abnormal processing of visual motion in dyslexia revealed by functional brain imaging. Nature 382, 66–69 (1996).
Acknowledgements
The authors are supported by the National Institute of Child Health and Human Development (NICHD).
About this article
Cite this article
Eden, G., Moats, L. The role of neuroscience in the remediation of students with dyslexia. Nat Neurosci 5, 1080–1084 (2002). https://doi.org/10.1038/nn946
Received:

Accepted:

Published:

Issue Date:

DOI: https://doi.org/10.1038/nn946